21 December 2016 at 9:00 am
Agent seminar a success in Taipei
Speed dating between agents and institutions helped make our recent Taipei seminar a very successful event.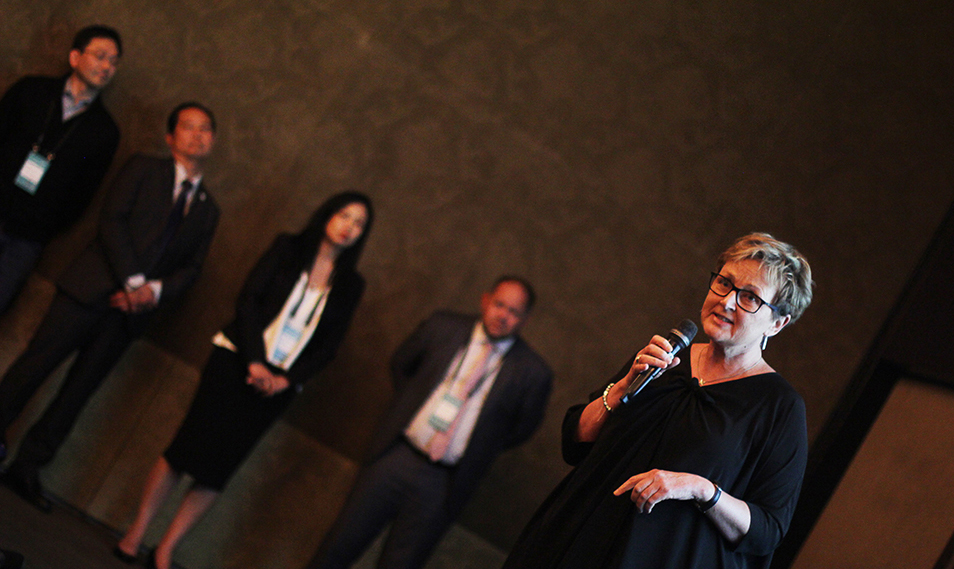 In November, ENZ hosted an agent seminar in Taipei to provide agents with information on New Zealand education, marketing resources, and updates about the latest policy changes. 
The event was an opportunity for new and established institutions interested in the Taiwanese market to meet education agents from Taipei, Kaohsiung and other neighbouring cities. The event was well-attended with 19 New Zealand schools, universities and technical institutes and 65 education agents.
Joyce Hu, Education Marketing Manager of New Zealand Commerce and Industry Office said the attendance was a big step up from 2015.
"It was great to see an increase in the number of New Zealand institutions and local agents involved this year, and we hope this trend will continue – along with the positive feedback," Joyce said.
"Agents were particularly pleased to see the range of institutions that had travelled to Taipei for the event and appreciated the chance to network," she added.
Alexandra Grace, ENZ's Regional Director – Greater China, opened the seminar and provided an update on New Zealand's education strengths and proof points.
This was followed by Deputy Director of the New Zealand Commerce and Industry Office, Tupe Solomon-Tanoa'i, discussing the importance of the education relationship between Taiwan and New Zealand, and the potential to increase student flows. Immigration Manager – Bangkok, Harun Samuel, then gave a presentation on student visa timelines, approval rates and pathways.
To ensure each institute met with every agent, ENZ arranged a speed dating session, followed by a networking dinner later that evening for institutional representatives to mingle with the Taiwanese agents. 
In organising the event, ENZ had two helpers in Prime Minister Scholarship for Asia winners Anne-Sophie Shogimen and Eva Laurenson, two Kiwi students currently studying in Taiwan.