Alumni gather in Tokyo for the launch of NZACJ
Kiwi and Japanese students gathered for the launch of the New Zealand Alumni Club of Japan (NZACJ) last Friday, swapping stories and discussing ways to promote the New Zealand education story.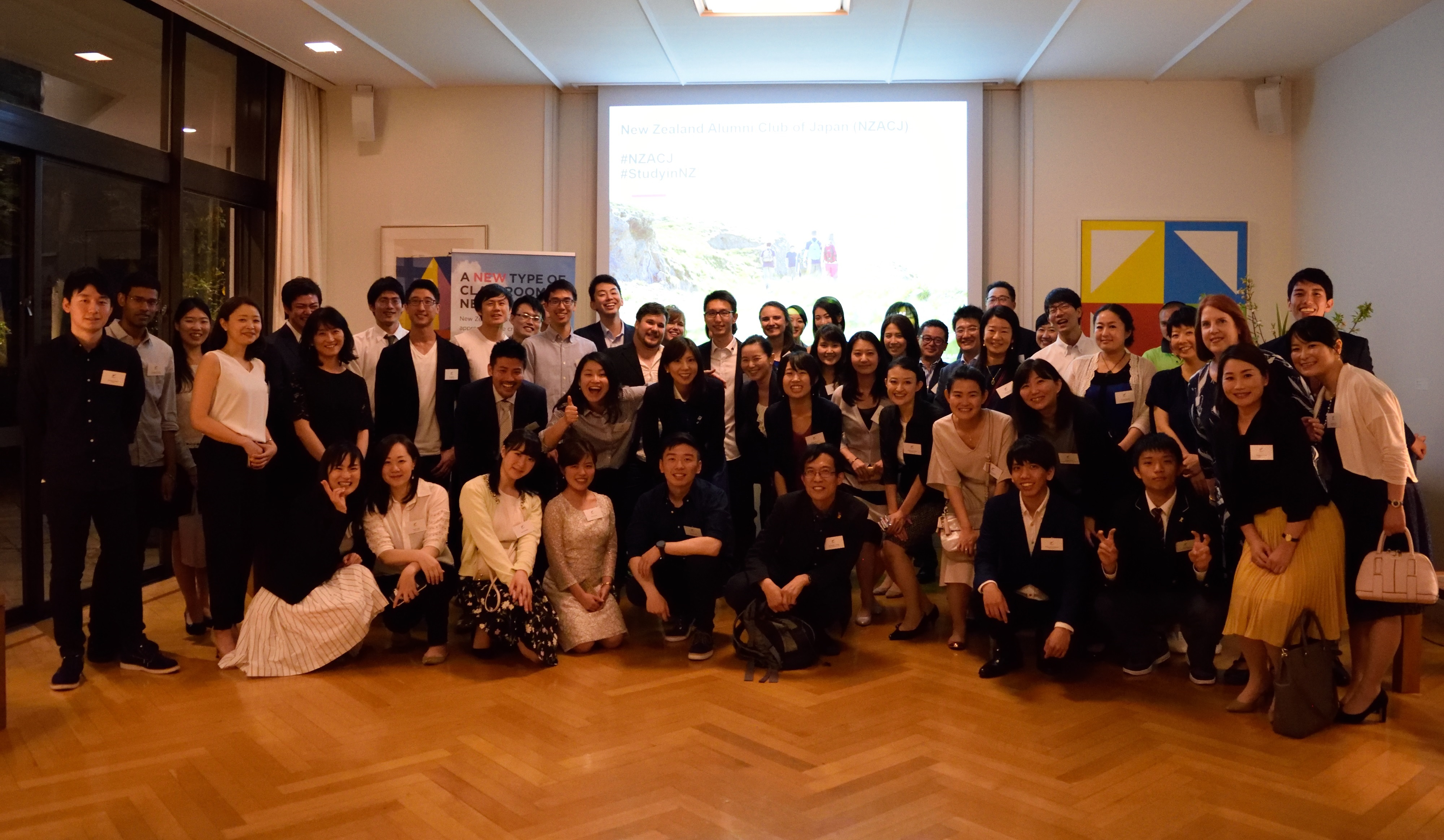 ENZ celebrated the launch with a reception in Tokyo, joined by nearly 100 NZACJ members as well as Ambassador Stephen Payton.
       Tip:
Alumni stories are a powerful way to promote an authentic study experience, and offer practical advice to prospective students
ENZ's Senior Market Development Manager – Japan, Misa Kitaoka, and NZACJ's Executive Director, Tomoyuki Amano, outlined ways members can support local education fairs, and give career counselling and guidance on university admissions for high school students.
Misa was pleased with the turnout and level of interest and support from the members.
"It was a fantastic occasion to connect former students of New Zealand and Kiwi residents of Japan, who share the same passion for promoting New Zealand as a study destination," said Misa.
"Some of our guests travelled from Fukuoka, Osaka and Sendai to attend the reception and I was very inspired by their enthusiasm."
Ambassador Peyton acknowledged the Japanese and Kiwi guests in the room, including members of the Australian and New Zealand Chamber of Commerce in Japan, Kea, the Japan Exchange and Teaching (JET) programme and the Prime Minister's Scholars for Asia, for their contribution in promoting New Zealand in Japan.
Misa said the highlight of the evening was keynote speaker Sotaro Kawada, who received the dux award at Garin College in 2016 despite speaking very little English when he moved to Nelson five years ago. He will start a Bachelor's degree in business at University of Edinburgh in September.
"Sotaro emphasised the opportunities and assistance he received at Garin College, which gave him the self-confidence to achieve his academic and personal goals," said Misa.
"We had a videographer film the event and look forward to sharing these inspiring alumni stories soon."
For details on membership and registration, visit the NZACJ webpage.