Appreciating our agents in Viet Nam
Around 40 education agents from across Viet Nam joined New Zealand providers and peak bodies for a Viet Nam Agent Appreciation Event on 2 March 2022, an online event hosted by Education New Zealand Manapou ki te Ao.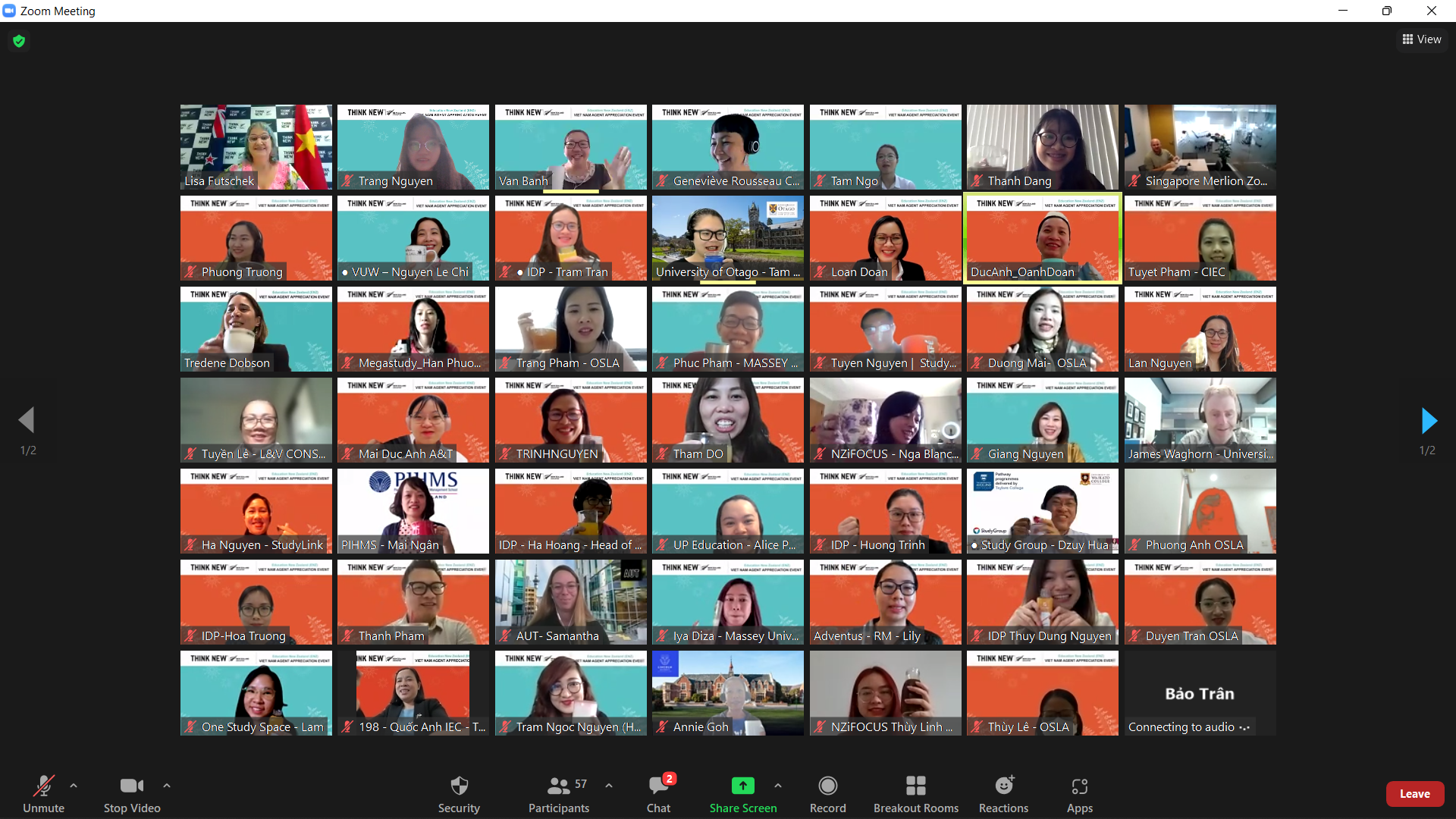 The main purpose was to acknowledge the work of Vietnamese agents and thank them for their commitment. This is part of a programme of work to maintain and build our education brand offshore, ahead of the reopening of student visa processing in October 2022.
As well as hearing the latest updates from ENZ and other key education speakers, agents took part in a quiz and brainstorm. This provided some useful market insights into Vietnamese students' and parents' demand in a post-Covid world.
We were delighted with the positive feedback from agents about the event, including a renewed commitment to promote New Zealand education. To build on this interest, ENZ is now organising a series of eight workshops themed "The NEW Choices", to update Vietnamese agents about new programme offerings across sectors.
Other projects underway in this market include a sustainability competition and a scholarship bootcamp, in collaboration with ENZ Recognised Agents based in Viet Nam.