25 August 2022 at 12:00 pm
Australian fair offers global gateway for Kiwi Edtech
Seven local edtech companies partnered with Education New Zealand Manapou ki te Ao (ENZ) to take part in EduTECH 2022 from 10-11 August in Melbourne.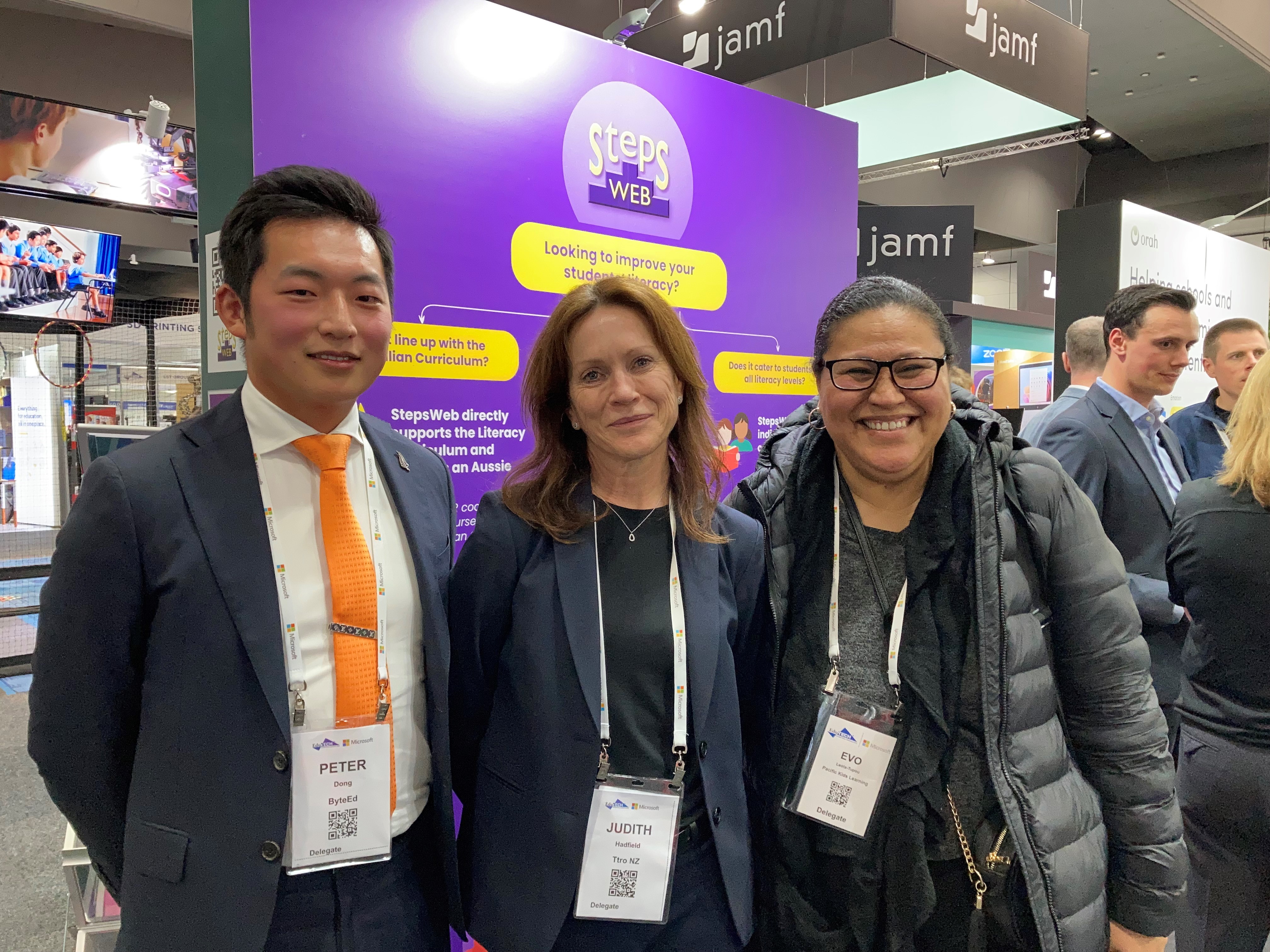 Although Australia is not a traditional student attraction market for New Zealand, its proximity to us as well as its size, recent digital education reforms in the wake of COVID 19, and its links to the rest of the world, create opportunities for our education technology products and services community.
This was the first time ENZ participated with edtech companies as a group in this two-day conference and expo. With more than 11,000 attendees, 250 speakers, 250 exhibitors and 10 sub conferences (including one on edtech innovation,) EduTECH 2022 is the most comprehensive cross-sector event for education in the southern hemisphere. It brings together 'educators and solution providers to exchange and explore ideas, techniques, and technology, with the aim of improving teaching, training and learning and raising the education standards in Australia and the world.'
ENZ worked closely with New Zealand Trade and Enterprise (NZTE) to maximise the overall impact for New Zealand Inc from the event, with both organisations supporting edtech companies to take part.
Six of NZTE's focussed edtech customers (Orah, iUgo, Hero, Banqer, StepWeb and EdPotential) were hosted in a NZTE Pavilion at EduTECH. ENZ also supported seven edtech companies keen to explore opportunities in Australia: Learn English Live, Chasing Time English, Language Fuel, ByteEd, Kai's Education, Pacific Kids' Learning and TTRO. Two other New Zealand companies, Education Perfect and MyMahi, also participated independently.
In the spirit of collaboration, ENZ hosted an event at the NZTE Pavilion that enabled all 15 companies to connect with a number of Australian education providers as well as with NZTE, to share ideas and insights about edtech opportunities for New Zealand in Australia.
ENZ's delegation also took part in the local Australian Education Technology Association's 'Pasta with Peers' informal dinner, an opportunity to connect with over 200 Australian edtech founders and CEOs.
"I found the conference really valuable - we actually picked up a series of Indigenous schools to connect in with our Indigenous programme for next year so that was great," says Will Clarke, Learn English Live co-founder and director.
"EduTech Australia is where it's happening this week! Lots of information to absorb and great insights on all things edtech! It's been awesome meeting and spending time with like-minded people who are working hard to build their businesses and brand outside of NZ. With the support of ENZ and the introduction to the NZTE team here, the future looks bright for Pacific Kids Learning," says Evo Leota-Tupau, founder of Pacific Kids Learning.
Aotearoa's edtech community is increasingly being recognized for the valuable contribution it makes to international education around the world, says Alana Pellow, Business Development Manager at ENZ.
"For example, it was great to see two edtech companies being included in the Prime Minister's recent trade mission to Australia, while several edtech exporters featured in Minister Hipkins' recent international education engagements in the Americas."
Following ENZ's successful participation in EduTECH2022, Ms Pellow is keen to explore further opportunities to bring the collective energy and momentum of the edtech sector together, to support its contribution to international education and the outcomes for learners.
More information:
Aotearoa EdTech Excellence

white paper 2021, developed by EdTechNZ in partnership with ENZ, says that more than 90% of New Zealand edtech businesses export or have ambition to export, with the main markets being the United States (26%) and Australia (24%).

Education 2030

, a

report by HolonIQ, includes predictions about the future growth of the global education market and the role of technology.

Australia Perception Research 2022 | New Zealand Story Group (nzstory.govt.nz)

, a webinar by

NZStory,

suggests Australia is one of the most accessible international markets for New Zealand businesses to enter, and highlights Australia's growing admiration for the values it perceives New Zealand represents – particularly our leadership and indigenous journey. Our te ao Māori values of manaakitanga and kaitiakitanga resonate deeply with both Australian consumers and businesses.