27 September 2017 at 9:00 am
AUT Whānau Council meet up in Berlin
A 40-strong alumni group, including both international and New Zealand alumni, attended the AUT European Whānau Council in Berlin this month for a weekend of fun and cultural immersion.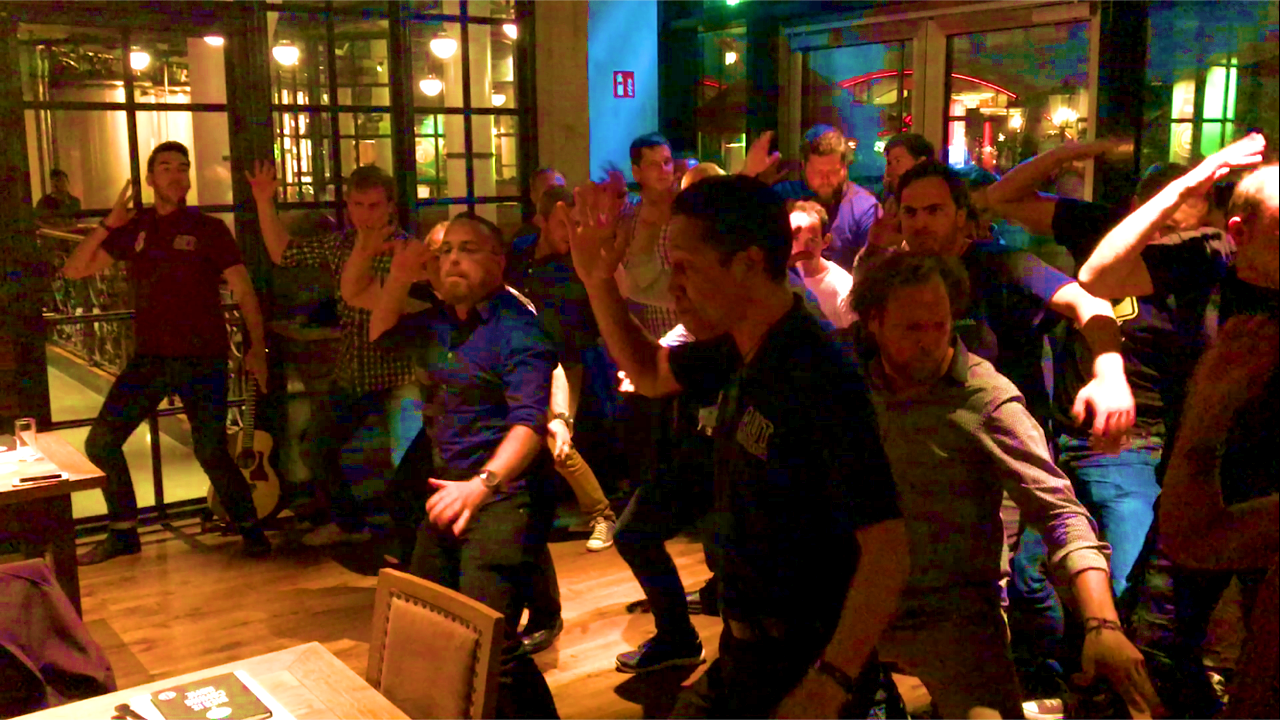 The group came together on 8-10 September to celebrate their strong New Zealand connection and shared AUT experience.
The international alumni came from Denmark, Switzerland, Norway, Russia, The Netherlands, Argentina, the US and Germany.
Olga Elli, ENZ's Education Marketing Manager - Europe, said the meeting was a wonderful way of uniting AUT whānau – friends and international students who share a strong New Zealand connection.
 "The alumni shared some happy memories of being students at AUT and relived their passion for Māori culture and traditions, which they had experienced at AUT's unique Noho Marae, with a programme (about Maori culture and traditions) specifically designed for international students."
Among the highlights of the alumni meet were a special evening of cultural celebration and exchange with the New Zealand Ambassador to Germany, His Excellency Rodney Harris and his wife Catherine, which included an energising kapa haka performance.
 "We had the alumni, the Ambassador, and AUT staff all join in to perform the haka. It was really exciting!"
Jason King, AUT's Senior Lecturer, Faculty of Māori and Indigenous Development, said it was great to have the Ambassador and his wife join the group as whānau to celebrate the occasion.
"It really resonated with the AUT European Whānau Council's motto of 'whānau4life'.
"Our alumni enjoyed meeting the Ambassador, who was not only impressed with the group's outstanding kapa haka performance and Poi dance but also with their strong New Zealand connection, which makes every student an ambassador for New Zealand's high-quality education and diverse culture."