Celebrating the 28 Pasifika graduates of the He Manawa Tītī Programme
A cohort of 28 young leaders from Fiji, Samoa, Tonga, and Tuvalu recently completed the Manaaki New Zealand He Manawa Tītī leadership programme. The event was marked with a completion ceremony in Te Whanganui-a-Tara Wellington on Thursday 11 May.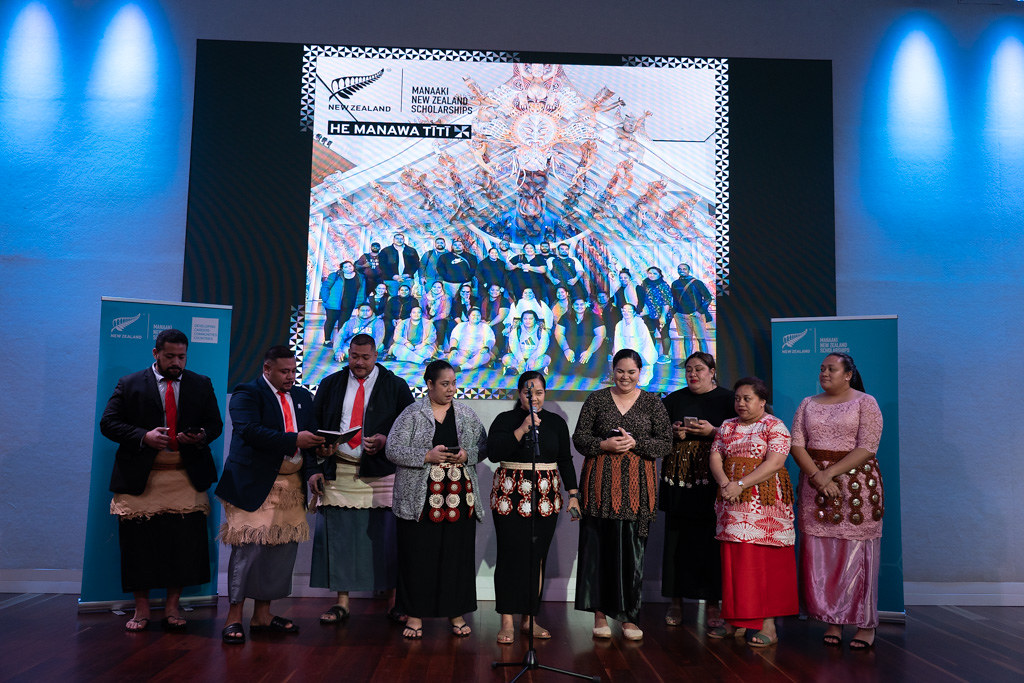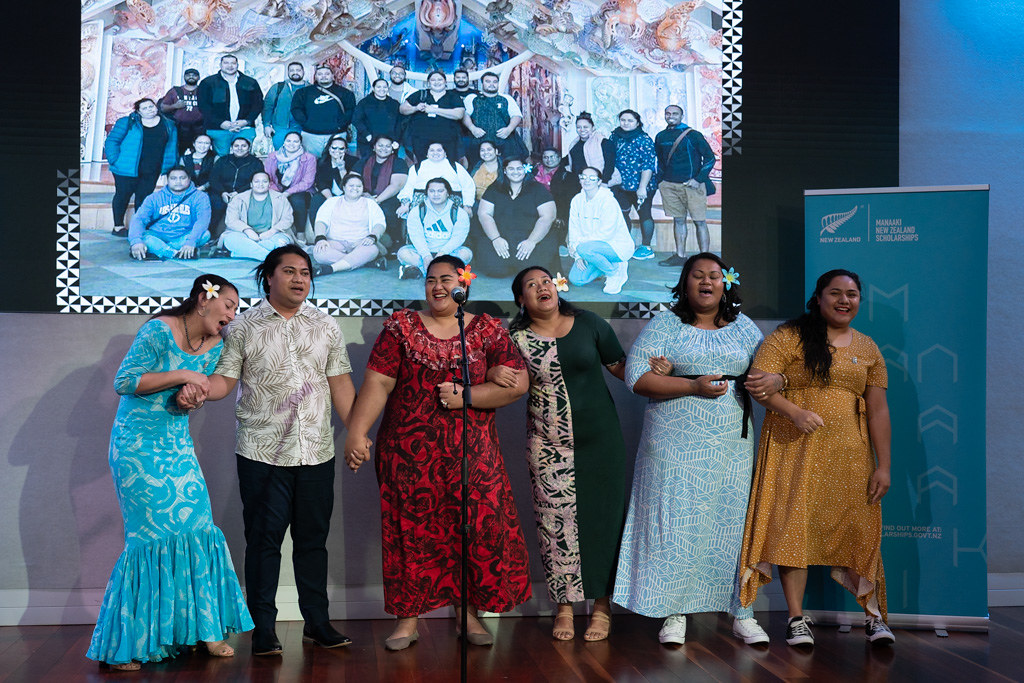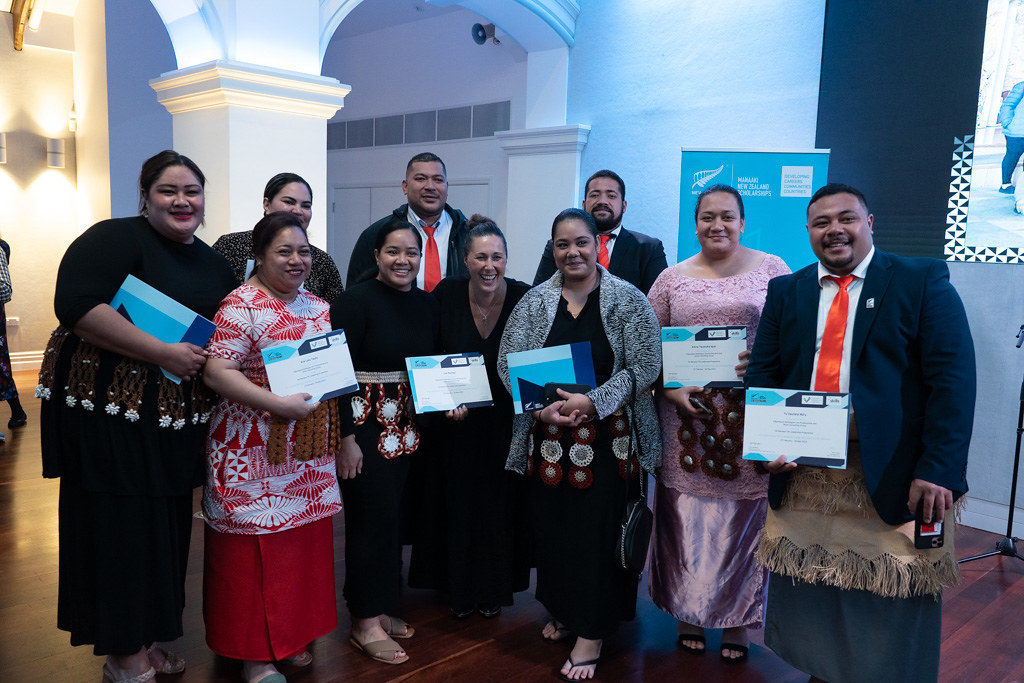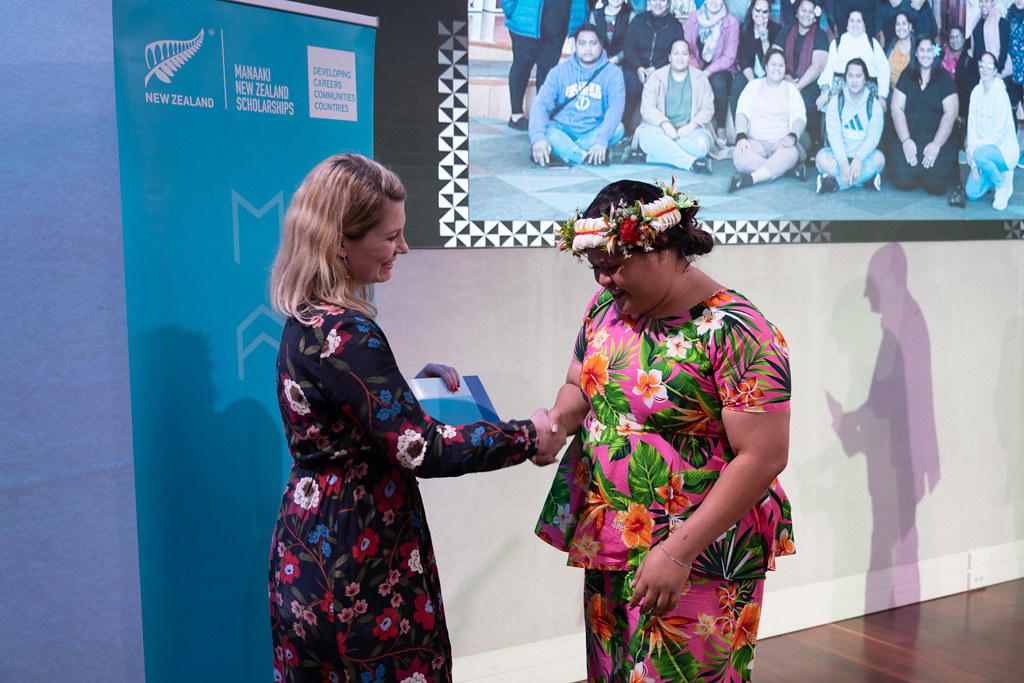 He Manawa Tītī was a 13-week bespoke training course for emerging Pacific leaders delivered between February and May 2023 under the Manaaki New Zealand Scholarship Programme (MNZSP). The name He Manawa Tītī stems from a Māori Whakataukī (proverb) meaning 'stout of heart' and the course formed part of the Ministry of Foreign Affairs and Trade (MFAT) contribution to the suite of reparations for Pacific peoples announced in 2021 by the New Zealand Government. The press release announcing these scholarships is available here).
Emerging leaders (aged 25 – 35) from public, private, and voluntary sectors took part in the course combining academic and experiential training. Scholars participated in several weeks of online learning from their home countries and spent nine weeks of the programme based in Te Whanganui-a-Tara Wellington. He Manawa Tītī included modules on good governance and public sector leadership, trade policy in the context of the Pacific, and explored Pasifika values as key tenets of modern leadership.
Education New Zealand Manapou ki te Ao (ENZ) was involved in this kaupapa (programme of work) through its partnership with MFAT on the operational management of the MNZSP.
"It was fantastic to be able to celebrate these 28 inspiring young leaders as they completed this programme in Wellington last month. In true Pacific style, there was plenty of laughter, fun and colour, and it was a fitting celebration for all that these graduates have already achieved throughout their education and early careers," said ENZ's General Manager International, Lisa Futschek.
"The programme was designed by MFAT in collaboration with key Pasifika stakeholders and community members, highlighting Pasifika ways of learning and recognising the knowledge that is already held by Pasifika peoples. This collaboration also ensured opportunities for the scholars to build networks with Pasifika communities here in Aotearoa New Zealand, which connects them to our country now that they have returned home," Lisa added.
The Manaaki New Zealand Scholarship Programme is part of the International Development Cooperation support that MFAT provides for developing partner countries across the globe. Manaaki alumni are well-known to be integral contributors to the development of their home countries.
"These Pacific emerging leaders are enthusiastic about returning home and putting into practice the leadership skills they have gained in Aotearoa," said MFAT Lead Adviser, Alexandra Grace.
"While they have successfully completed this bespoke cohort course, real success will be demonstrated over coming years through what they achieve for their communities and countries. Scholars told me they won't miss the weather (!) but will take with them enduring memories of the manaakitanga they experienced in our country."