Chinese and Kiwi students come together for Youth Summit
At least 90 student delegates from China and New Zealand attended the ENZ-sponsored New Zealand-China Youth Leadership Summit in Christchurch from 13-19 July to learn about leadership and cultural diversity.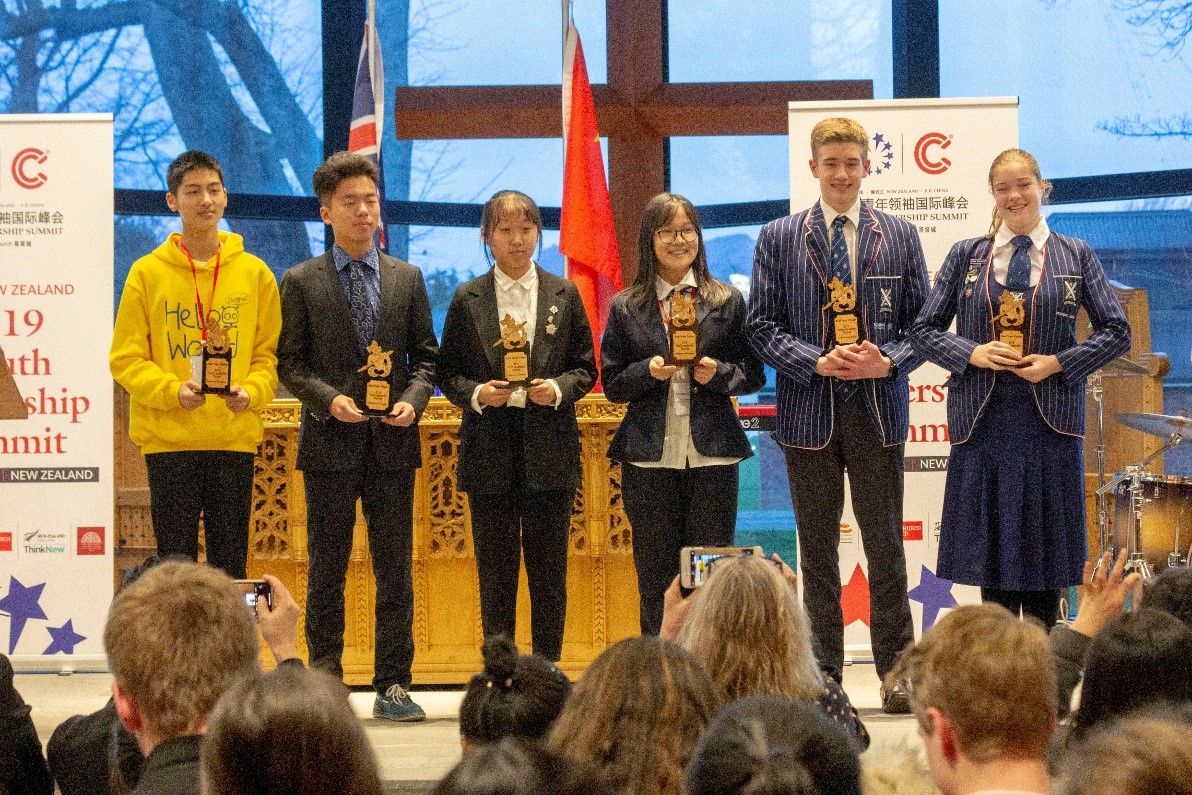 This was the third summit of its kind and included student delegates from around New Zealand and the cities of Qingdao, Wuhan, Baoding, Chengdu and Zhuhai in China.
The summit had student delegates taking part in workshops and working on projects about global citizenship, social responsibility and leadership while in residence at St Andrew's College in Christchurch. The Chinese delegation then visited Queenstown and Dunedin while hosted by Taieri College, showcasing our southern cities over four days.
Student delegates experienced a formal official opening ceremony, and the signing of the first education memorandum of understanding between Christchurch Educated and the Qingdao Municipal Education Bureau. Two VIP delegations from Qingdao also attended the opening ceremony and visited education providers in Christchurch.
Summit founder and president of the Institute of Global Engagement New Zealand, Jan Fitz-Gerald, said she was delighted to bring the summit to Christchurch for its second time in New Zealand.
"The summit's goal is to empower the next generation of global citizens and leaders to work and live within a culturally diverse environment. This year, we featured some insightful sessions on cultural diversity, preparing to face the issues of the future as global citizens and leaders, and understanding China," Jan said.
For Hayley O'Connell of Taieri College, the youth summit was a life-changing experience.
"The bond and connections that I have formed with people from around [China] have been amazing, and there were so many life-long messages that I was able to take away from this summit. Anyone who is interested in helping to lead the global changes of the future – this summit is for you," Hayley said.
The summit was sponsored by ENZ, the Institute of Global Engagement New Zealand, Christchurch Educated and the New Zealand China Council, with support from St Andrew's College and Taieri College.
The 2020 summit to be held in China is expected to attract a large delegation with 2019 delegates already signing up.