16 August 2017 at 9:00 am
Chinese and Kiwi students team up for tech innovation
A group of Chinese and Christchurch students worked in teams earlier this month to develop tech solutions for global problems.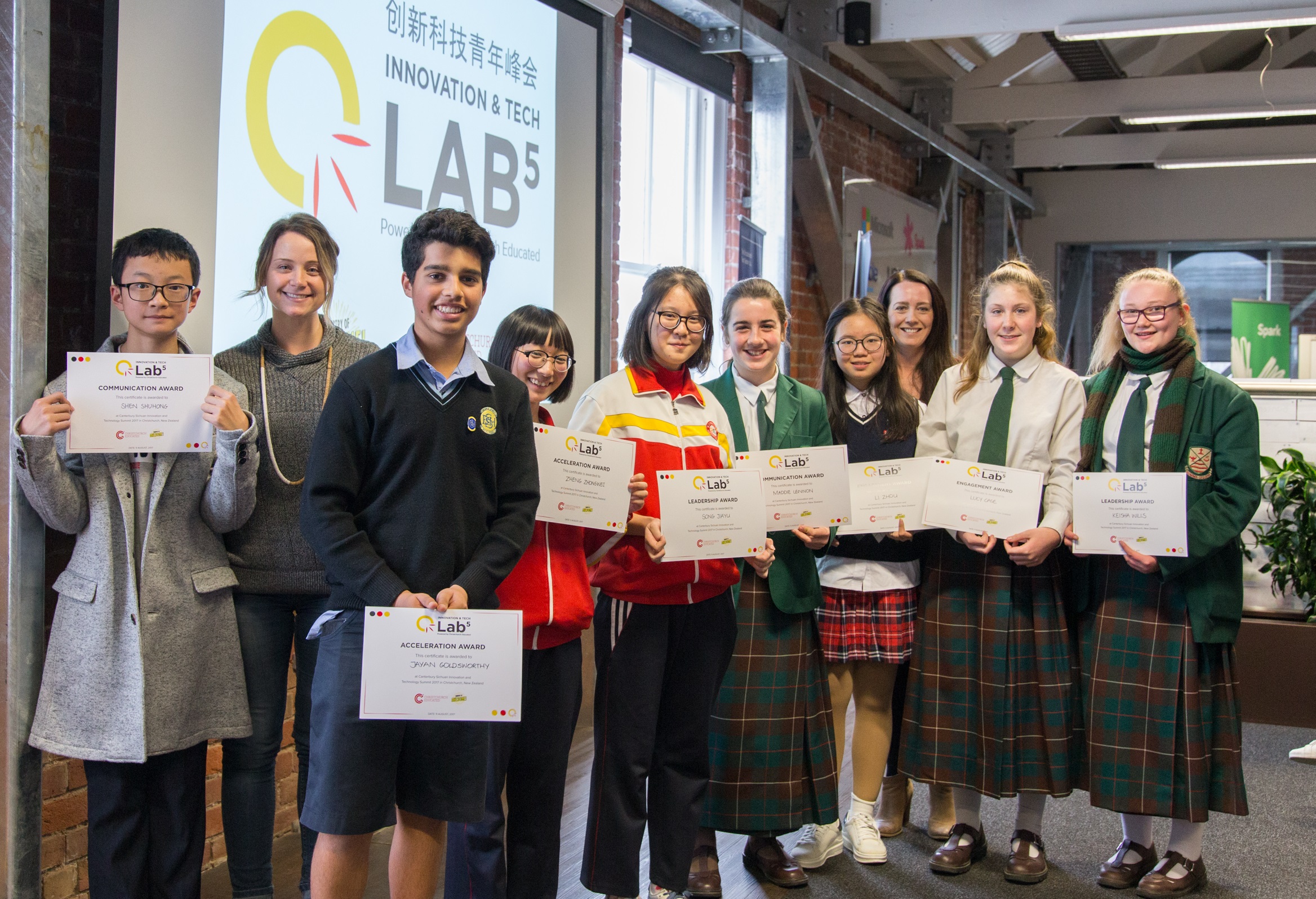 Twenty six secondary school students from Sichuan Province, China, and 15 students from Avonside Girls' High School and Shirley Boys' High School participated in the Canterbury Sichuan Innovation & Technology Youth Summit, held in the city's Innovation Precinct earlier this month.
Christchurch Educated partnered with the Ministry of Awesome to deliver the five-day programme that included workshops on teamwork and pitching, visits to central city innovation zones and talks from young, local entrepreneurs. 
The students worked in teams to develop a tech solution for a problem they identified relating to food, language and culture, transport or city. Solutions included a 'smart' rubbish disposal system for dirty cities, an app that uses music to teach new languages, and augmented reality glasses that allow users to interact with people from another country and practise communicating before they visit. 
On the final day, participants pitched their solution to a panel of experts from the tech industry who awarded prizes for the most innovative solution, best teamwork and best pitch. 
One of the judges, Helen Shorthouse, Technology Sector Leader, ChristchurchNZ, said by working in teams the students had quickly developed cross-cultural understanding. 
"It was really impressive the way they took common problems facing both New Zealand and China and developed innovative tech solutions that could be applied in both countries."
A number of young entrepreneurs from Christchurch start-ups including ShareaCamper, Smish, FluentIQ, EVNEX and the Christchurch City Council's 'Are you Alright?' campaign shared their experiences and helped participants prepare for their pitches.
The event comes out of the Canterbury-Sichuan relationship that has been in development since an MoU was signed with the Sichuan Provincial Government in 2013.
Karen Haigh, ChristchurchNZ Market Project Manager, International Education, said this is the first time the event has been held in Christchurch but there are plans to continue it. 
"We foresee the programme being run on an annual basis with Chinese partners, and also offered to other markets such as Korea and Viet Nam. 
"We hope it will attract more students with an interest in IT to Christchurch, while showcasing the innovation and tech opportunities here."