Christchurch - Sichuan partnership deepens
An 80-strong delegation from Sichuan province in China was welcomed to Christchurch last week for a programme entitled "Splendid Sichuan" designed to deepen links between the regions.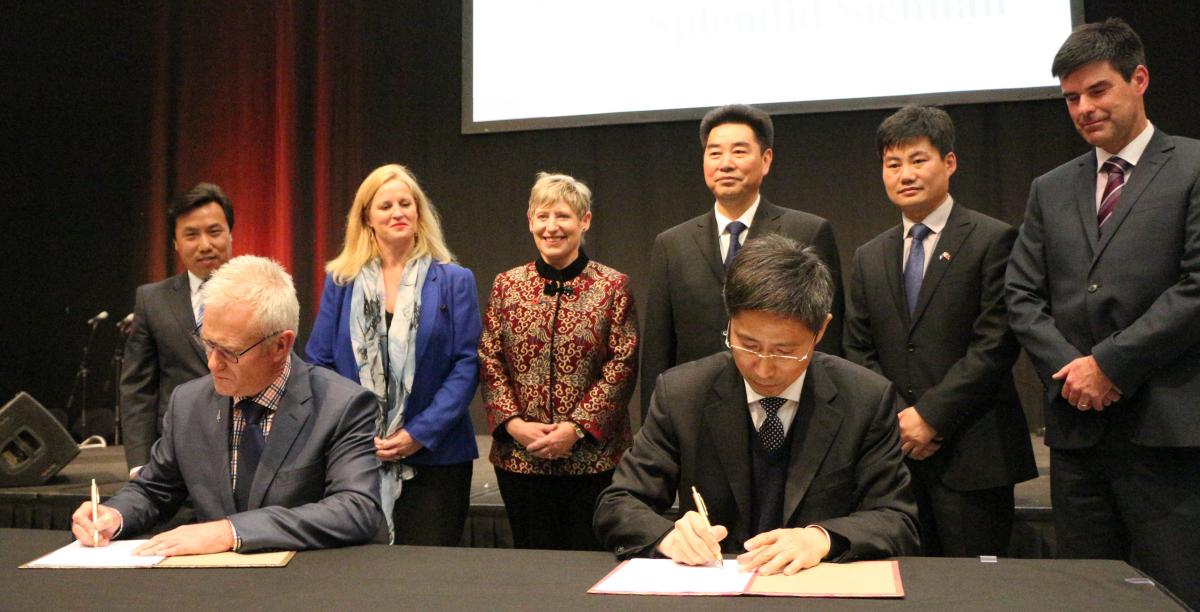 The visiting group consisted of representatives from provincial government, business, tourism, education and the arts. The event was formally opened by the Vice-Chairman of the Sichuan Provincial People's Congress, Mr Li Xiangzhi and Associate Minister for Tertiary Education, Skills and Employment Hon Louise Upston.
In her address, the Minister noted: "the two regions also have a passionate interest in education, which is my particular area of focus.  We both value the contribution international education makes to enrich the diversity of our respective communities.  We also know that as the world becomes ever more inter-connected, learning about people from other cultures and environments is critical."
Education was a particular focus of the visit, building on agreements developed since 2013 between the Sichuan Education Department and Christchurch Educated.
During "Splendid Sichuan" the parties signed an implementation plan for 2015-16, confirming plans for future inbound exchange activity. Sichuan Education Department presented Christchurch Educated with 15 full scholarships for Christchurch students to study in Sichuan. 
During a Tertiary Education Forum leaders from both regions discussed plans for developing closer partnerships. 
Sichuan and Christchurch share common experiences in recovering from major earthquakes and some of the future education opportunities will be focussed on this. Christchurch Mayor Lianne Dalziel led a Christchurch delegation to China last month and in her visit to Sichuan emphasised the developing close relationship between the regions, evidenced by the progress made in developing education alliances.