20 December 2017 at 9:00 am
Education features at Mayoral Forum
More than 250 New Zealand and Chinese delegates attended the New Zealand – China Mayoral Forum in early December, identifying education and business partnership opportunities through engaging seminars, meetings and presentations.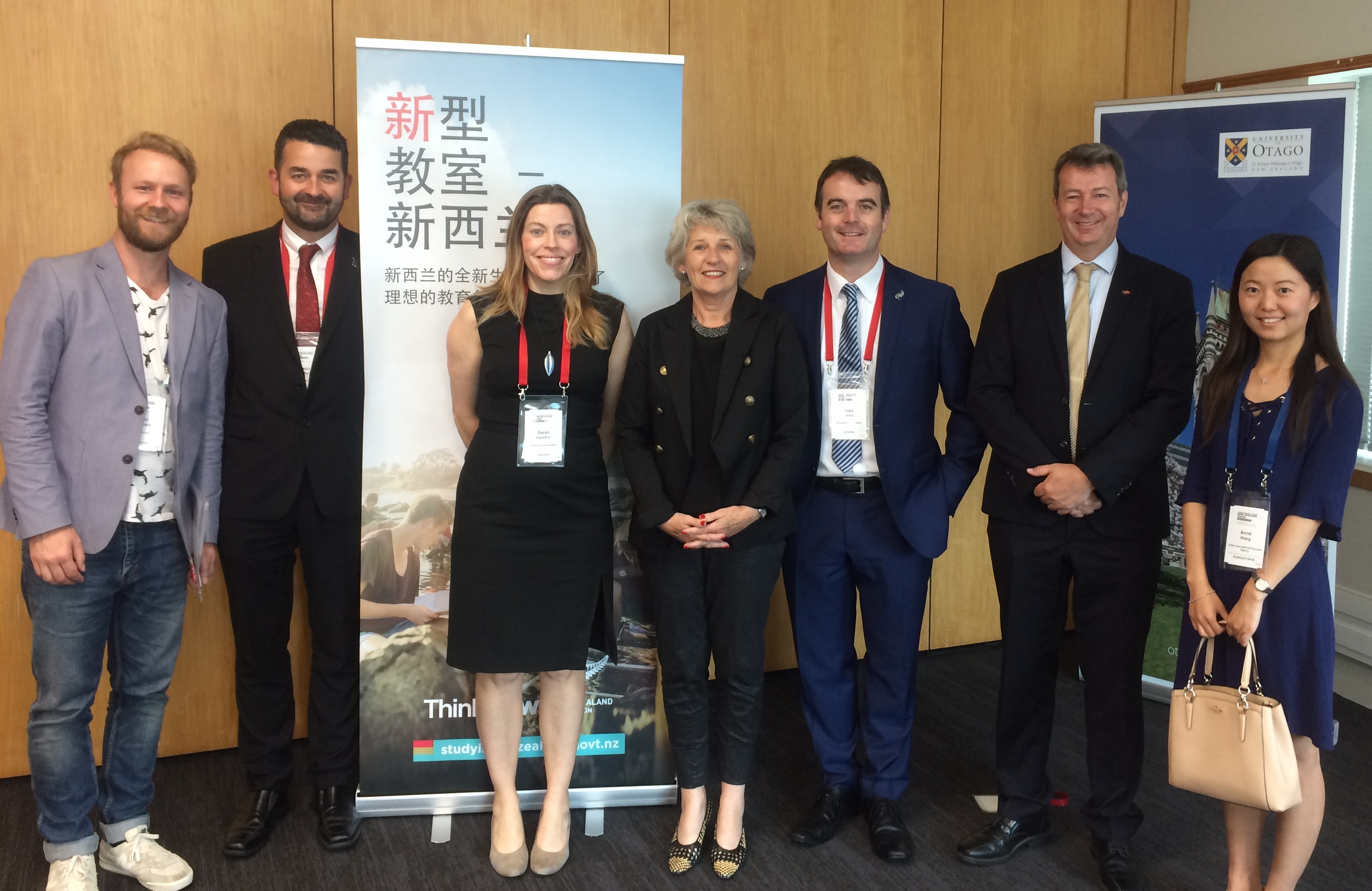 Held at Te Papa in Wellington, the forum comprised business seminars, "matching" sessions and presentations from notable authorities including Sir Richard Taylor – all interwoven with banquets, cultural performances and a welcoming powhiri.
Ten Mayors and Vice Mayors from China and 38 New Zealand Mayors attended.
Charles Finny, Chair of the ENZ Board and moderator of the Education Exchanges, said the forum was a great way to put key insights in front of New Zealand regions seeking partnerships with China.
"This forum is now a well-established part of our New Zealand – Chinese partnership and provides a useful platform for regions to advance their education objectives in China," he said.
"Chinese Mayors hold overall responsibility for education in their regions, so the forum was an opportunity to connect them with New Zealand regions, and to show them the strength and consistency across New Zealand's education system."
Education featured on both days of the forum. This included an ENZ-led breakout session for some 50 delegates, during which panellists Jason Cushen (University of Otago), Michael O'Shaughnessy (Massey University), Jan Fitz-Gerald (Institute of Global Engagement) and Dan Milward (Gamefroot) spoke about innovation in New Zealand education before an engaging Q&A session with the audience.
In addition, a number of New Zealand and Chinese Mayors and Vice Mayors engaged in formal exchanges, with New Zealand Mayors presenting on education partnerships, sustainability, innovation and entrepreneurialism in their respective regions.
Ross Fisher, ENZ's International Market Manager – China, said the variety of presentations was impressive.
"The presentations provided a fascinating cross-section of the specific initiatives New Zealand regions were championing to prove New Zealand's standing as a high-quality education provider," he said.
"Nelson Mayor Rachel Reese stood out for her particularly insightful articulation of how her region offers 'holistic education' opportunities that fuse sustainability with innovation, science and technology, and investment."
In turn, Chinese Mayoral representatives presented on their cities' respective education priorities.
Chen Zhiying, Vice Mayor of Guangzhou, highlighted his city's interest in student exchange, sister-school relationships and vocational education.  
Gao Zimin, Vice Mayor of Shenzhen Municipal People's Government, spoke to the city's priorities for cooperation in higher education, bio and marine science, sister schools, vocational education and opportunities focused specifically on urban development. 
Pei Weidong, Mayor of the Municipal Government of Liaoyang City, emphasised Liaoyang's interest in vocational education, adding that a specific area of interest is modern agricultural education cooperation.
After a busy two days of bilateral exchanges, a closing banquet at Shed 6 on the Wellington waterfront showcased the capital city.
The forum was organised by Local Government New Zealand in collaboration with the Chinese People's Association for Friendship with Foreign Countries.