Education influencer workshops in South & South East Asia
ENZ teams from Thailand, India and Indonesia held professional development workshops for undergraduate influencers on how to 'Future Proof Education for Generation Z.'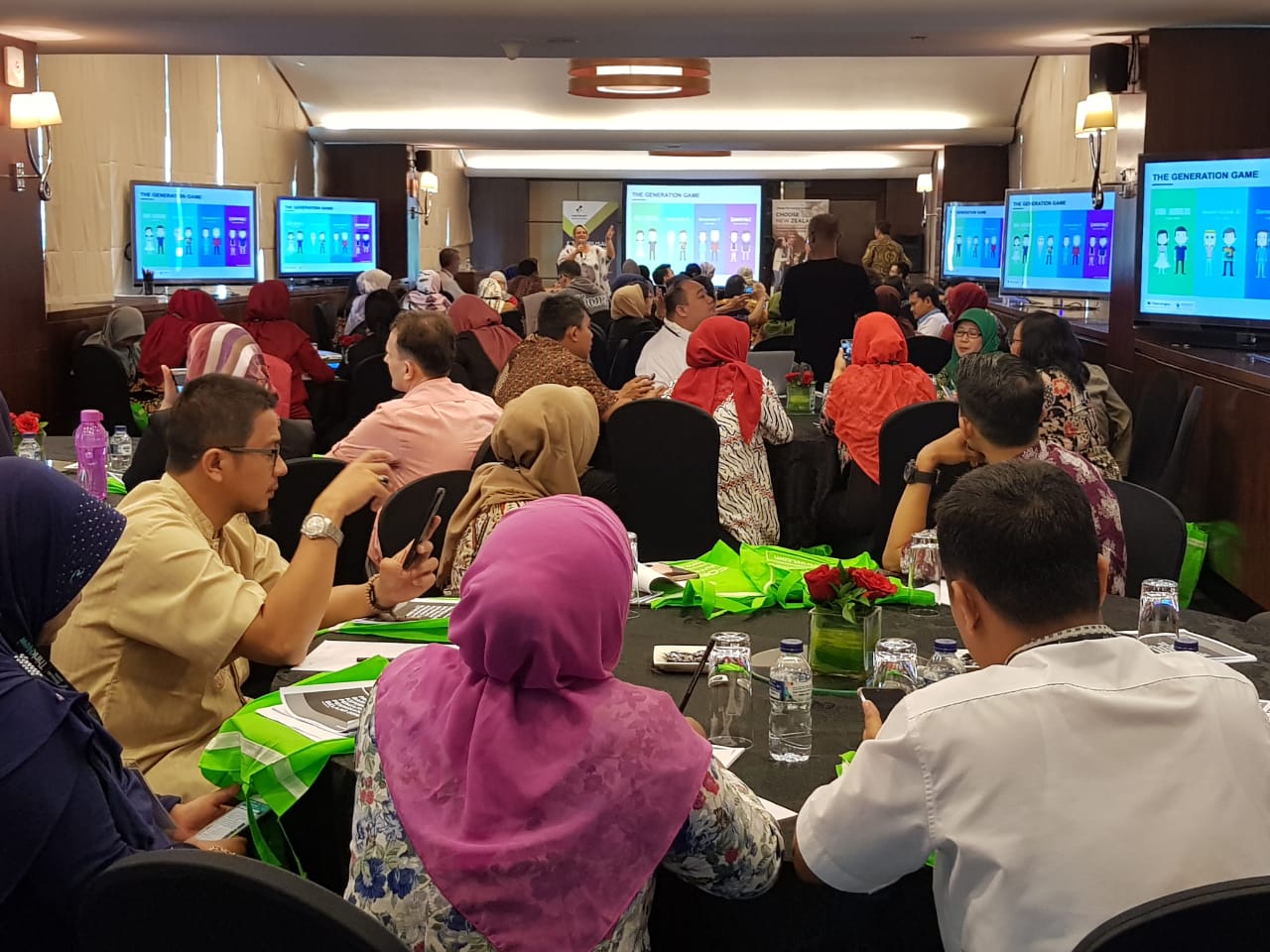 Held in April, the workshops were targeted at school counsellors and principals who work closely with students and were facilitated by academics from the University of Auckland (UoA) and Massey University.
More than 40 secondary schools participated in Thailand, sending 140 teachers, principals, heads of academic departments and English departments. In Indonesia, 250 school counsellors and principals took part while in India there were two sessions for private school counsellors and principals in Delhi and Mumbai.
ENZ's Regional Manager East Asia, Ben Burrowes, said the workshops were a great opportunity to leverage New Zealand's reputation for 'educating for the future'.
"The training focused on how New Zealand schools act as a collaborative hub for school leaders, teachers, students, family, community and industry. It also looked at global data and trends for Generation Z and how education systems must adapt to meet their uncertain future, training attendees on how they might accelerate student learning outcomes.
"In each session, we delivered presentations on studying in New Zealand, equipping counsellors and principals with information to be better informed when discussing New Zealand as a study destination with students and parents."
In Thailand, local provincial education offices joined the workshops to present school engagement plans, which inspired many schools to explore partnership initiatives and professional development programmes in New Zealand.
The Indonesian workshops were another hit and were even covered by local media highlighting New Zealand's future-focussed and innovative delivery of education.
In India, the workshops included sessions about studying in New Zealand led by India representatives of New Zealand universities, as well as the professional development sessions delivered by academics from the UoA and Massey.
Attendees found the workshops informative, and offered ENZ and New Zealand university representatives an opportunity to establish relationships with premier Indian schools.