15 December 2022 at 11:00 am
Education links with China
The 10th New Zealand-China Joint Working Group on Education and Training was held on 22 November 2022. This was a special occasion, involving Ministers of Education, ambassadors, senior officials and education sector representatives, to mark the 50th anniversary of diplomatic relations between our two countries. In addition to productive and wide-ranging discussions, the working group also renewed an education arrangement with China.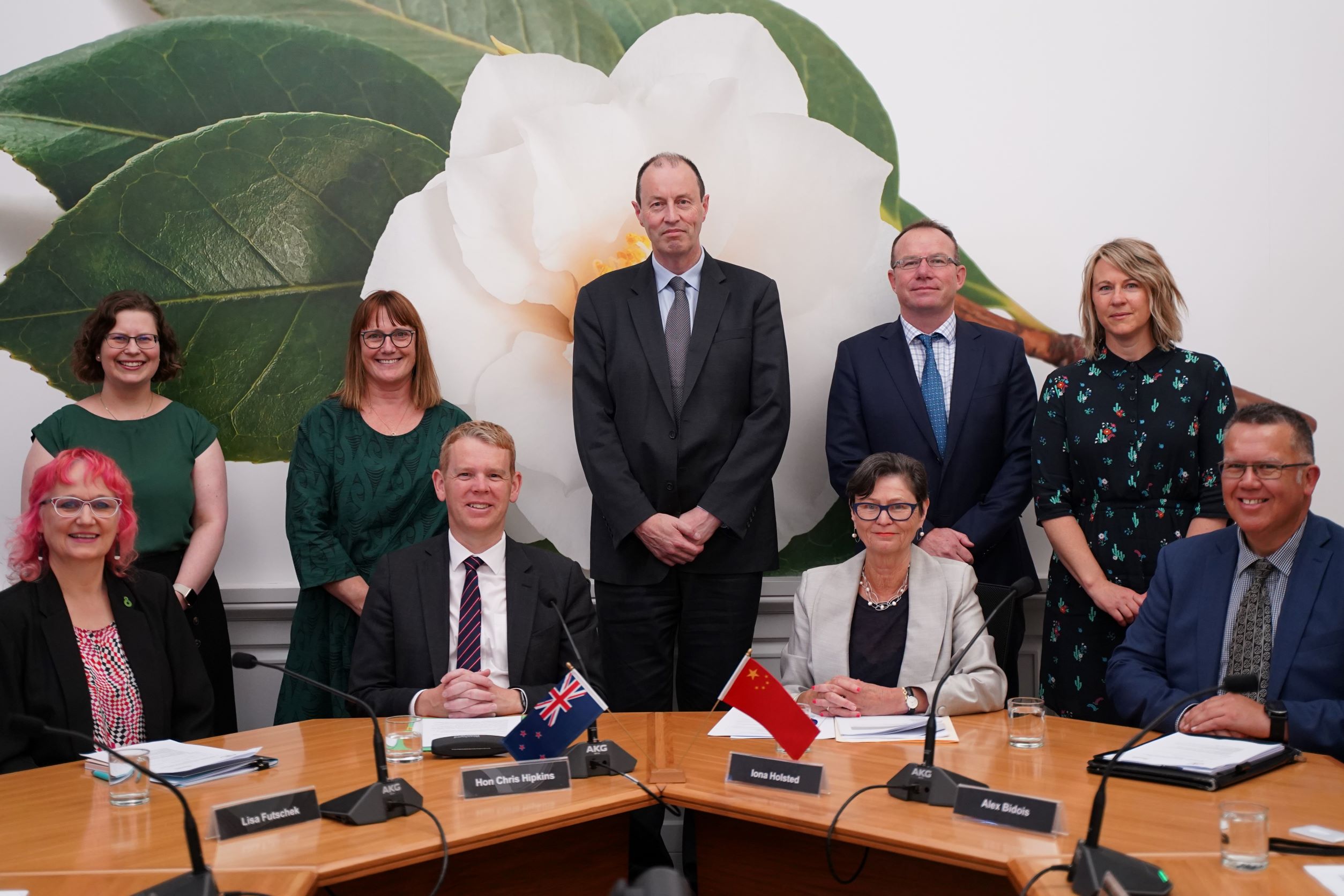 Lisa Futschek, General Manager, International, at Education New Zealand Manapou ki te Ao (ENZ) says the Joint Working Group has become an important mechanism for supporting educational cooperation and exchange with China.
"It's a valuable opportunity for government agencies and education sector representatives from both countries to exchange ideas and information and build relationships.".
This is the second time the Joint Working Group has been held virtually. Senior officials and subject matter experts from both New Zealand and China's education and government sectors came together to discuss topics of mutual interest including higher education, early childhood education, vocational education and applied learning, and quality assurance.
The meeting saw the renewal of the Addendum to the New Zealand – China Arrangement on Cooperation in Education and Training, which covers a range of joint projects including the New Zealand-China Tripartite Partnership Programme. Note: the 2023 New Zealand-China Tripartite Fund is currently open for proposals from New Zealand university representatives.


The meeting also provided an opportunity for New Zealand representatives to provide updates on collaboration with China in the areas of Vocational Education, Higher Education, and Quality Assurance.
David Christiansen, ITP Transition Lead, Te Pūkenga, shared the newly-launched International Strategy and the development of international collaboration and opportunities internationally and in particular with China.  
"We wish to renew and strengthen our existing offshore collaborations and create new collaborations. New Zealand has many areas of strength, across a range of industries, where we believe we can offer value and strength to Chinese Industry," Mr Christiansen said.
There are currently 41 degree or diploma joint programmes across more than 14 subjects from engineering and fashion to viticulture and winemaking, and agriculture. These partnerships cover 20-plus provinces and numerous cities throughout China.  
The fifth New Zealand China Higher Education Forum, co-hosted by Universities New Zealand and China Education Association for International Exchange was held virtually on 10 November 2022 and was a discussion topic for the JWG during the Higher Education discussion. Chris Whelan, Chief Executive of Universities New Zealand, was present at the fourth New Zealand-China Higher Education Forum held in Beijing in 2015. He told participants that, back then, "the focus was on how to deepen collaboration between our institutions, how to grow mutual student mobility, and how to ensure high-quality education offerings." It is evident the New Zealand-China education relationship in the higher education sector has developed over the years to envelop broader current topics such as "green and sustainable development of higher education," building on the foundation established through years of cooperation.
The final discussion topic, Quality Assurance, saw Alex Bidois from New Zealand Qualifications Authority (NZQA) provide an update on the progress of the working group on the Recognition of Distance Learning Qualifications between NZQA and the China Service Centre for Scholarly Exchange. The working group was established at the ninth Joint Working Group and NZQA has been working with its partner agency to lay a foundation to build towards mutual recognition of distance learning qualifications.