9 November 2016 at 9:00 am
Education opportunities feature in PM's visit to India
New Zealand education providers who took part in Prime Minister John Key's delegation to India late last month, announced a host of significant initiatives and partnerships.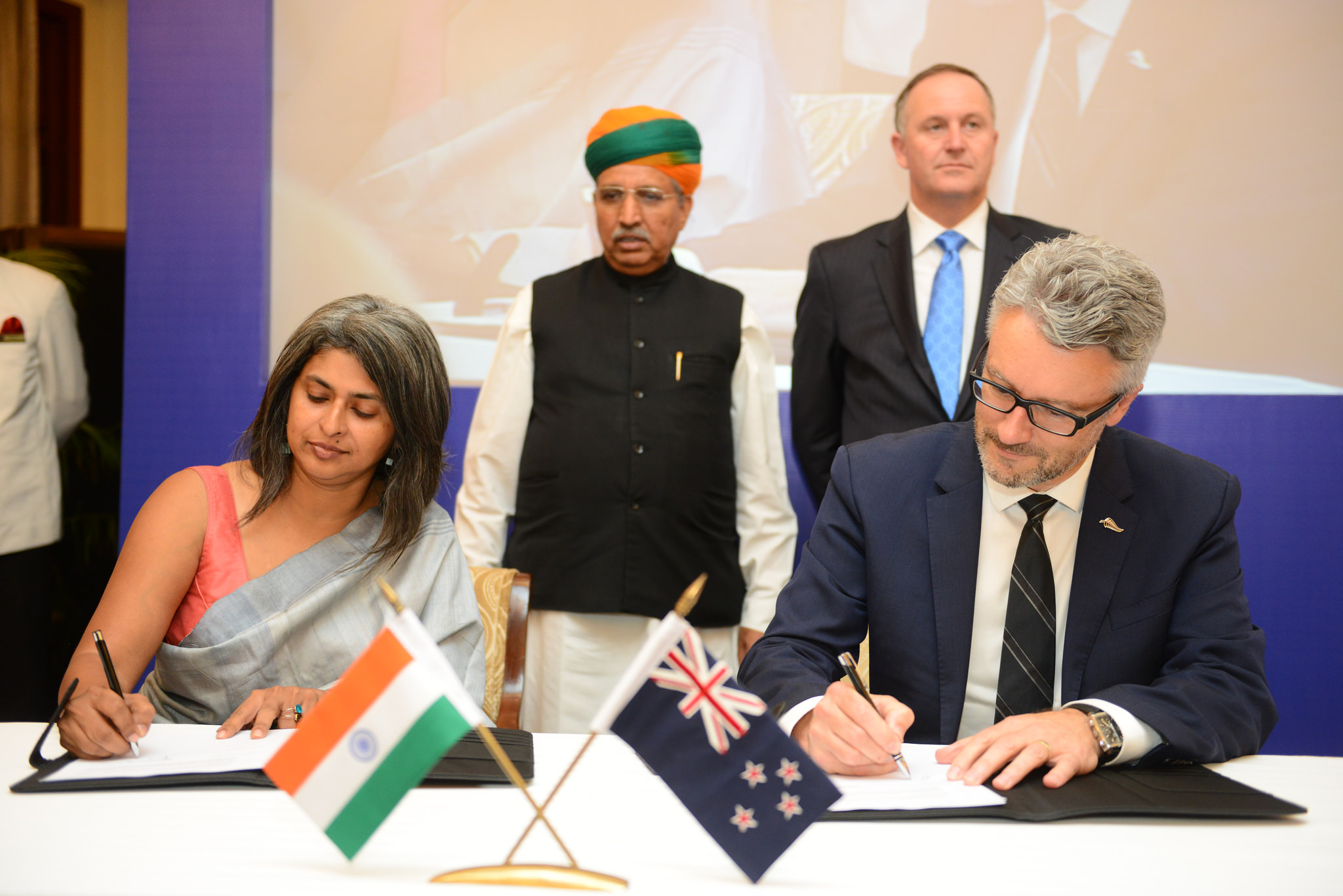 The delegation included representatives from the University of Waikato, University of Auckland, University of Canterbury, Media Design School, Ara Institute of Canterbury, Wellington Institute of Technology and Whitireia Community Polytechnic as well as Wellington film company Park Road Post Production.
Education New Zealand Chief Executive, Grant McPherson, said the high quality of these providers made establishing partnerships very appealing to elite Indian institutions.
"New Zealand provides important, desirable and often specialist education opportunities for Indian students, and the Government of India wants to see more active engagement in this area."
McPherson added that the agreements support a more focused approach to education promotion in India – the attraction of high quality Indian students to New Zealand. This was endorsed by Prime Minister Modi, who said he wants to see more Indian students studying in New Zealand.
"With in-market briefings confirming that the profile of Indian students applying to study New Zealand has changed significantly over the last 12 months, New Zealand is well placed to build progressively on these changes.
"The range of relationships and agreements announced support New Zealand's repositioning in India, and this is what New Zealand needs for a successful and sustainable India student market."
Jenn Bestwick, Chair of Ara Institute of Canterbury (who made an agreement with India's Kumaraguru College of Technology during the visit), said the institute was pleased with the education opportunities presented for both New Zealand and India.
"The mission offered up insights from India's educational leaders on how, and where, they see value in partnering with New Zealand educational institutions.
"We have an opportunity for Ara and other New Zealand institutions to 'Think New' in terms of how we approach this market for the mutual benefit of institutions and students in both New Zealand and India."
Key delegate announcements included:
A University of Otago agreement with the Bombay Stock Exchange Institute regarding collaboration in finance and related programmes, and the facilitation of student mobility
A Media Design School partnership with the prestigious Pearl Academy, which will bring MDS' expertise and programmes to the Indian market
An Ara Institute of Canterbury and Kumaraguru College of Technology's (KCT) agreement to bring more than 10 KCT students to Ara's Christchurch campus to participate in an Engineering Systems Analysis programme
'My New Zealand Future' animation showcase winners will intern at Wellington Institute of Technology, Media Design School and Massey University, profiling New Zealand's animation and design expertise
A strategic education partnership agreement between Universities New Zealand and the Maharashtra State Government, and development of an engagement strategy to strengthen relationships with India and attract more university students to New Zealand (read more here).