21 November 2018 at 9:00 am
ENZ social platforms gain momentum in China
China is New Zealand's largest source of international students, but the country has a very different social media landscape. To increase the awareness of New Zealand's education offerings, ENZ has been working hard to enhance our presence in China's digital world.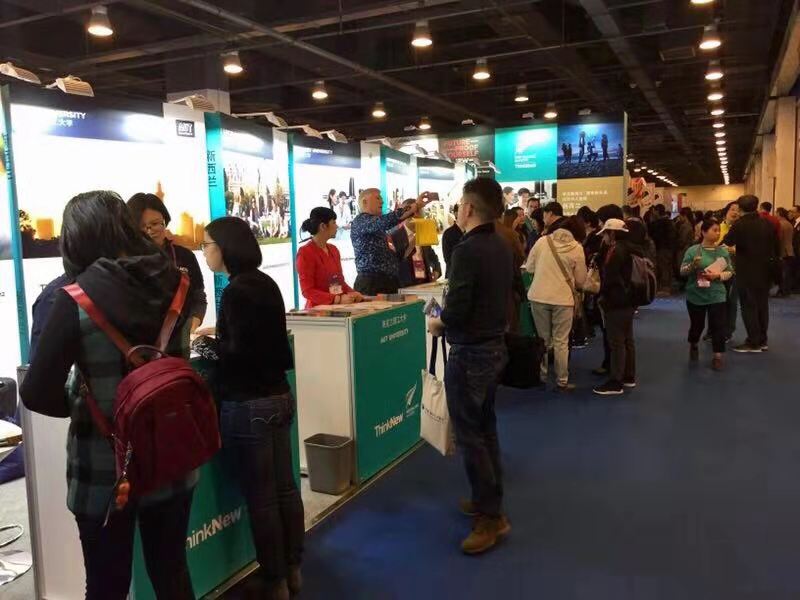 ENZ opened its official Weibo (China's equivalent of Twitter) and Wechat (a quasi-combination of Facebook and WhatsApp) account in August 2014. So far, we have around 60,000 followers on both platforms combined.
To increase numbers, at the annual China Education Expo in October, ENZ shared QR codes of our social media channels with visitors at the ENZ booths, accumulating 230 followers in two days. A similar approach at the China International Import Expo in November attracted a further 300 new followers.
ENZ also launched a WeChat mini-programme that helps followers to make use of the My StudyNZ tool to find and match with education providers in New Zealand.
ENZ's Regional Director – China & North Asia, Adele Bryant, said these social platforms are a key way to connect with Chinese students. New Zealand Education Minister Chris Hipkins was very supportive of ENZ's social media efforts during his visit to China in July.
"Despite his packed schedule, Minister Hipkins filmed a short video promoting New Zealand education to our social media communities, which was shared on the New Zealand Embassy WeChat account and received 750 views and likes."
In addition to the social platforms, ENZ has developed a China-based student-facing website which will enable smoother access for Chinese students, parents and agents.
"The new website means students can find it in the Chinese search engine more easily as it is hosted in Chinese domain," says Adele.
"We will launch the new website soon so stay logged on!"
If you are interested to find out more, search Education New Zealand in Chinese (新西兰教育国际推广局) to follow us on Weibo and WeChat.