28 September 2016 at 9:00 am
From Chile to Christchurch: Mauricio's life at Lincoln University
For a long time, the only thing Mauricio González-Chang knew about New Zealand was the Lord of the Rings films, and that we really liked rugby. However, thanks to a chance encounter, he found himself packing his bags and heading to Christchurch in late 2013.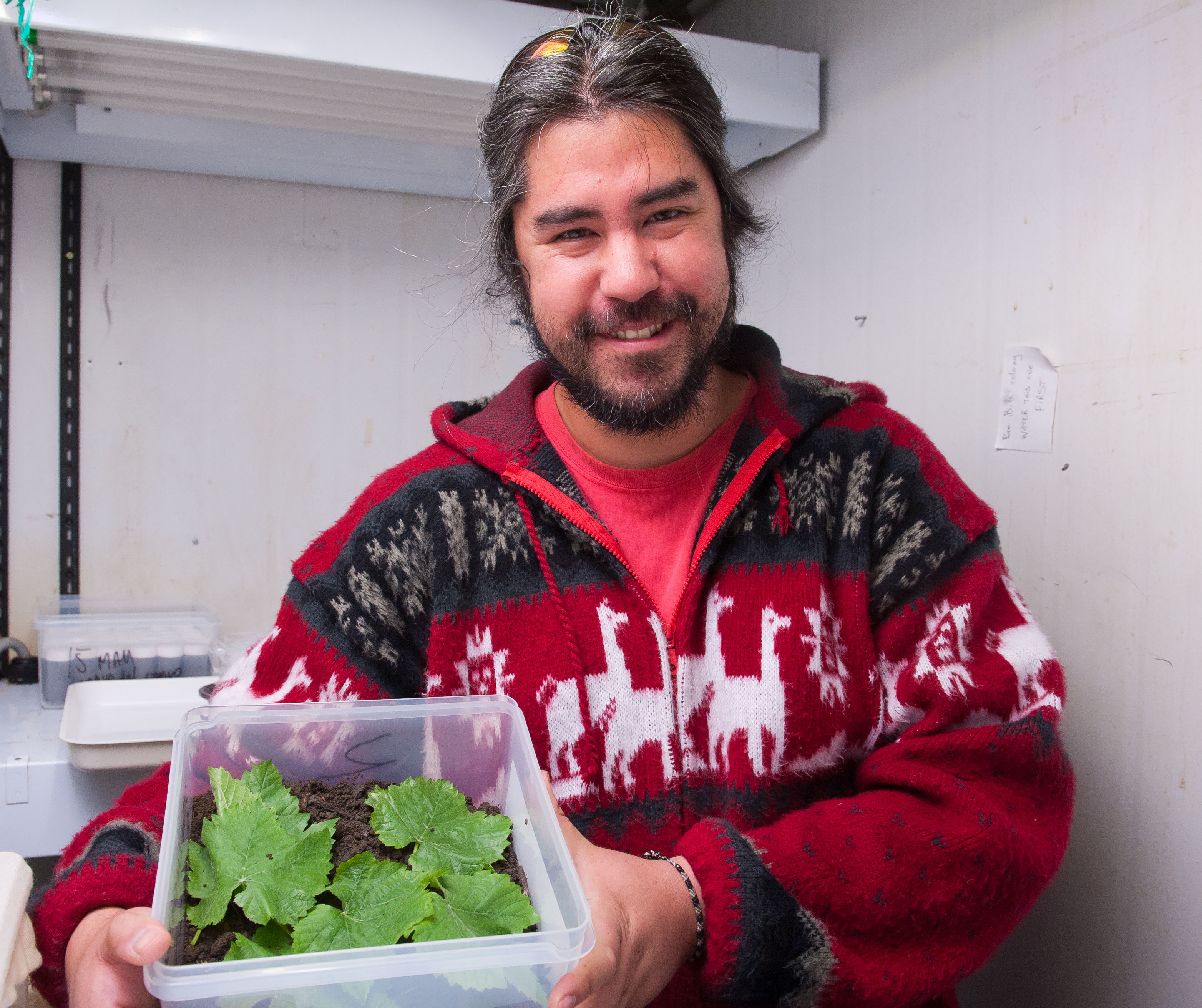 Mauricio is an international student from Chile, now in the last few months of a PhD project with the Bio-Protection Research Centre at Lincoln University.
With a keen interest in biodiversity, conservation biological control and scientific research in farmlands, New Zealand seems like an obvious choice for his studies. However, it wasn't until Mauricio discovered the work of Lincoln Professor Steve Wratten that he began to consider New Zealand as a study option.
Steve would become Mauricio's PhD supervisor at Lincoln, a relationship that Mauricio has found invaluable during his studies. His Kiwi approach to learning has had a huge impact on Mauricio, and is one of the main reasons he has enjoyed being at Lincoln.
"In Chile, when I would ask my professor questions, like 'why do we apply pesticide? What would happen if we did something naturally?' I was laughed at. That kind of thinking wasn't considered scientific, whereas in New Zealand when I ask my supervisor those same questions, he'll say 'yes, why do we do this? What would happen if?' I think the curiosity behind science is better understood in New Zealand."
If his time in New Zealand allows, he hopes to explore the South Island, having already explored the North Island on a road trip with friends.
Looking back, Mauricio says the success of his time in New Zealand comes down to a few things,  mainly that his studies were such a good fit for him.
"New Zealand was ideal because I found a research topic that suited my area of expertise. I also love how safe it is here. That, combined with the friendliness and openness of the people has made it an amazing experience."
That said, Mauricio admits there are a few cultural differences that can't be helped.
"Being from Chile, I love to go out and dance to Latin music with friends, and use proper coal on my barbecues – little things like that are different, but nothing too serious!"
Click the link below to read more about Mauricio's research, Beetle pest deterred by mussel shell mulch: http://www.lincoln.ac.nz/News-and-Events/Beetle-pest-deterred-by-mussel-shell-mulch-/