15 August 2023 at 10:30 am
From the CE: 12 months on from the borders reopening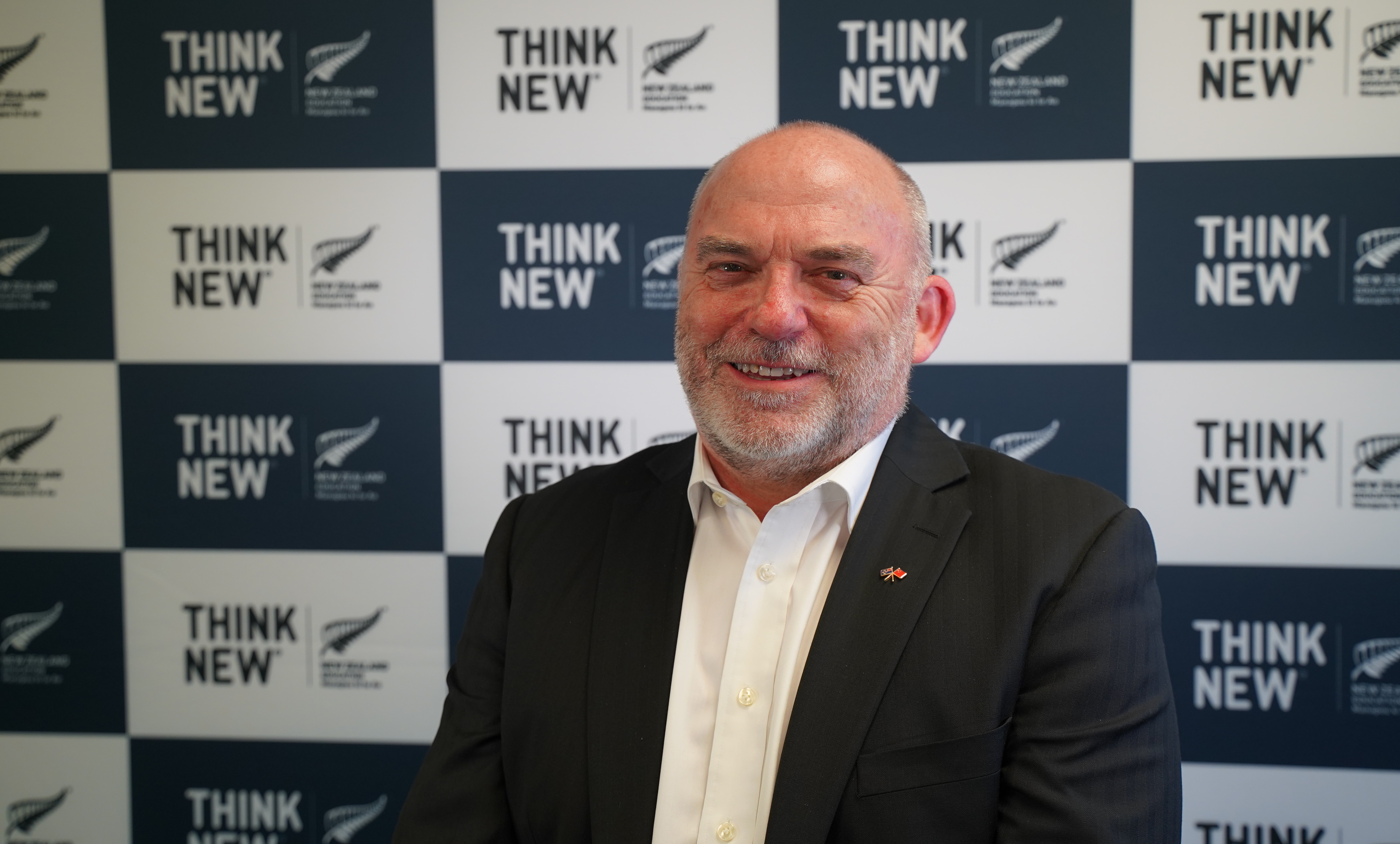 Kia ora tātou,
Twelve months ago, New Zealand's borders reopened to international students. From a standing start the international education sector has, alongside Education New Zealand Manapou ki te Ao (ENZ) and our New Zealand Inc partners in government, worked enormously hard.
The first challenge was to get New Zealand back "on the map" as a high-quality international education destination. One of our ENZ teams tells me that we were involved in a minimum of 27 events including NAFSA, ANZA, EAIE, agent and student fairs over the last 12 months. There have been at least 11 senior ministerial and sector delegations covering China, India, Viet Nam, Japan, South Korea, US, Canada, Chile, Brazil, and Thailand. This is only the tip of the iceberg of all the effort expended by New Zealand providers, with our partner agents, providers and Government agencies – offshore and onshore.
And as students started to apply for their visas and arrive in New Zealand, we cannot underestimate the amount of effort that has been required to get the infrastructure that supports the sector up and running. Reviewing applications, delivering offers of place, processing visas, finding accommodation, pastoral care; the list goes on. Lots of unseen and unheralded effort that goes on behind the scenes to ensure international students receive a high-quality experience.
Yet this is just one part of what we do. Onshore and offshore, the sector has also supported the Prime Minister's and Manaaki Scholarships, and worked closely with ENZ to explore opportunities to innovate and make the sector more resilient.
It isn't easy and while we all know that there is more to do on all fronts, it is worth taking a moment to acknowledge just what has been achieved together.
Turning our attention to the next 12 months, in June the ENZ Board approved our business plan for this financial year (1 July 2023 to 30 June 2024). The plan has four clear priorities:
Grow inbound student mobility for Aotearoa New Zealand
Support sector capability development
Build global connections
Encourage and support innovation in the sector
Within these priorities, close to 75% of our discretionary budget is focused on the first one. This is completely aligned with Focus Area 1 of the New Zealand International Education Strategy, which is to help providers of international education to build back onshore offerings. We know there is more to do and over the next 12 months the priority is to build on the good start we have made and cement the recovery and rebuilding of the sector.
That's not to say we aren't investing in the other areas; we are. We will continue to build global connections. These connections go hand-in-hand with our first priority and in some countries, they are essential to achieving it.
We will also build on the lessons of the past 12 months around innovation. In the first week of August, we organised a series of events facilitated by Professor Martin Bean, a recognised leader in discussions around the future of education. His brief was to provoke and encourage discussion on what the future could look like and what it might take to get there. You can read more about his visit in our E-News story here.
And when it comes to building sector capability this week's NEW ZEALAND INTERNATIONAL EDUCATION CONFERENCE KI TUA is an immediate opportunity to listen, learn, discuss, contribute, and network with specialists and colleagues. It will be great to be able to meet in person for the first time in close to three years and to celebrate the 30th time that we have joined together as a sector. I look forward to meeting and talking with many of you over the next few days.
Mauri tū, mauri ora, an active soul is a healthy soul.
Ngā mihi
Grant