24 November 2022 at 11:00 am
From the CE: Promoting New Zealand's education in Asia
Kia ora tātou. We're just emerging from what has been an extremely active period of engagements to highlight that New Zealand is open again and promote a New Zealand education experience, ahead of the 2023 year. In partnership with New Zealand education providers, we have supported a series of events and seminars within our key partner countries. Education New Zealand Manapou ki te Ao (ENZ) has also participated in the recent visits to Asia by Prime Minister Jacinda Ardern and Education Minister Chris Hipkins.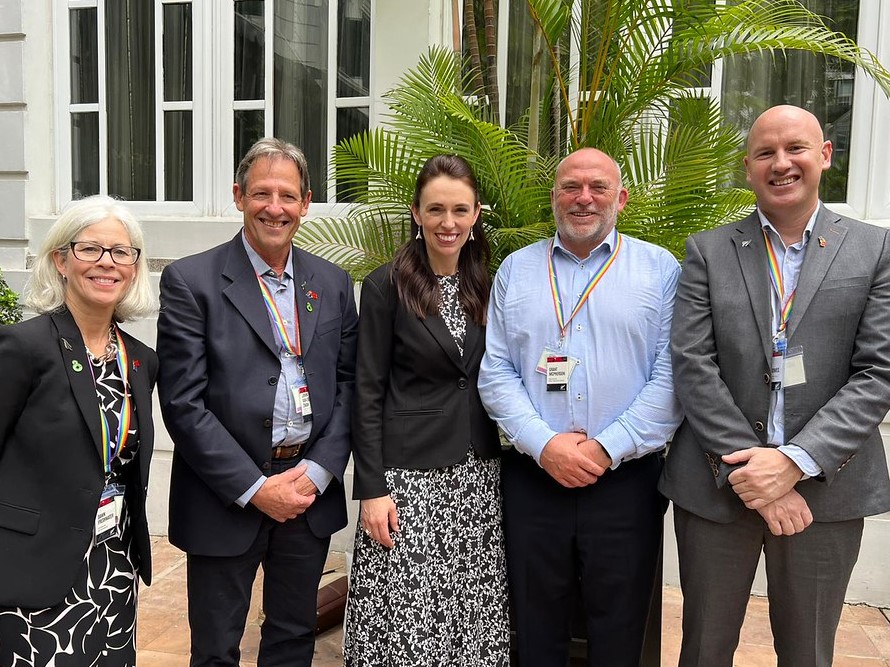 The visit by Education Minister Chris Hipkins to South Korea, Indonesia and Singapore in October 2022 was an opportunity to reaffirm the Government's strong commitment to international education. Representatives from the university sector, Te Pūkenga, schools, as well as the PTE and EdTech sectors, and ENZ were part of the accompanying delegation. Bilateral meetings were held with key Ministers in each country, and there were opportunities to meet with alumni, agents local school children and others. You can read more about this trip in this edition of E-News.
This month, Prime Minister Jacinda Ardern's visit to Asia also included a significant international education component, particularly in Viet Nam. Education was highlighted as an important pillar of partnership in all bilateral meetings, and we were delighted to help arrange and participate in an education forum in Hanoi. We will report on this trip in more detail next month.
Our recent international education events have featured a mixture of ENZ-run events and commercial and global events. The key aim has been to raise the awareness and profile of New Zealand education, and provide a platform for New Zealand education providers to engage directly with prospective students and their families, with education agencies and other key stakeholders, particularly within Asia. Recent events have included a Korean agent seminar, COEX Fair and New Zealand education night reception in Seoul, a reconnecting series with Japanese partners in Tokyo, Viet Nam agent seminars and fairs in Hanoi and Ho Chi Minh City, and a Thai agent seminar and fair in Bangkok. Looking ahead to next year's events, ENZ's international event calendar for the first half of 2023 is now on our website here.
The second phase of New Zealand's successful international marketing campaign, I AM NEW, is now underway with a primary focus on China, India, South Korea, Japan, USA, Brazil, Viet Nam, Thailand and Germany. While the initial campaign aimed to raise awareness that New Zealand has reopened for international education, this second phase is focussed on reigniting interest in a New Zealand study experience, and transforming that interest into a commitment to study with New Zealand. A Spanish version of the I AM NEW campaign has also just been launched yesterday in Bogotá, Colombia, to reach this important segment of the Latin America market.
As we work with our partners and stakeholders within New Zealand and offshore to promote New Zealand education in the lead up to the 2023 student intake, we are hearing about a shortage of homestay accommodation that it would be good to resolve. More families are needed to welcome international students into their homes. This can be an enormously rewarding experience for everyone involved, one that builds lasting friendships and a deeper understanding of people from another language and culture. We will be talking with the sector to agree the best approach to addressing this challenge.
Finally, if you are looking to contact our Auckland-based team, please note that we have moved out of our office on Quay Street, and will be in a new office at 191 Queen Street from 5 December 2022.
He rau ringa e oti ai – Many hands make light work.