27 September 2017 at 9:00 am
From Whangaparaoa to Colombia
PMSLA recipient to Colombia, Eve Bain, talks about her life in Medellin.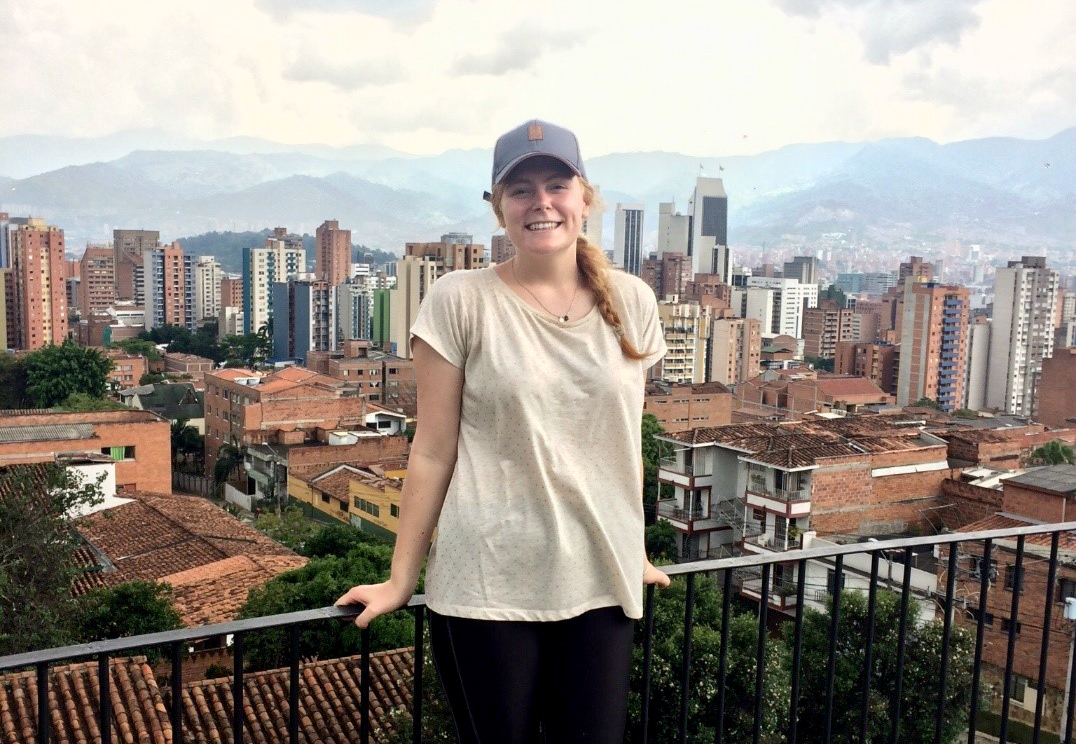 As a recipient of the Prime Minister's Scholarship for Latin America (PMSLA), Eve Bain, 23, is undertaking a two-semester exchange in Colombia to complete her Bachelor of Arts degree.
After finishing her LLB (Hons) at Victoria University of Wellington, Eve headed to Medellín, Colombia in January to study Political Science at Universidad EAFIT.
"I really wanted to immerse myself in a completely different culture and become fluent in Spanish," she said.
"EAFIT is an extremely modern and impressive university and a lovely place to study. It's been fascinating to study political science during the peace process in Colombia, and to talk to Colombians about their perspectives on the process too."
Eve says some of the biggest differences in education between the two countries are the structure of classes at the university.
"Here there are no lectures. It's more like college, with classes of 25 to 30 students. There are a lot of group projects and small quizzes, whereas at university in New Zealand you have two or three big independent assignments."
Eve recently obtained the EAFIT Language Centre's 'scholarship to share culture and language,' which will enable her to take Spanish-language classes while teaching English to children each week, using New Zealand culture and history as a platform.
"People often don't know a lot about New Zealand but they know Lord of the Rings was filmed there and that our country is beautiful.
"I plan to bake Anzac cookies with them, and teach them some Kiwi slang, rugby and kapa haka!"
Eve describes the Colombian culture as vibrant and rich, and says the people are some of the friendliest she has met.
"It's also been great to connect with Kiwis here through the scholarship – I even had dinner with New Zealand's Ambassador to Chile and New Zealand's Trade Commissioner for South America last month."
Eve in San Agustin, where she "had the trip of a lifetime" doing a 6-day horse trek through the rain forest (despite no previous horse riding experience).
Eve is about to start her second semester of study before returning to New Zealand in December. She said so far she's had nothing but positive experiences.
"I am really proud of my progress so far – I have improved my Spanish so much now that I am fairly fluent, and I have learned a lot about the history and culture of Colombia, and the region more generally."
"I am also gaining skills that will be valuable for New Zealand in the future, particularly for my future goals of diplomacy and international dispute settlement."
"My experience here would not have been possible without the PMSLA."