5 December 2018 at 9:00 am
'Future Scholarship' sends Korean students to New Zealand
ENZ's New Zealand Future Scholarship campaign, which promoted New Zealand school programmes that help students to 'Future Proof' themselves, reached over 780,000 Korean students and parents.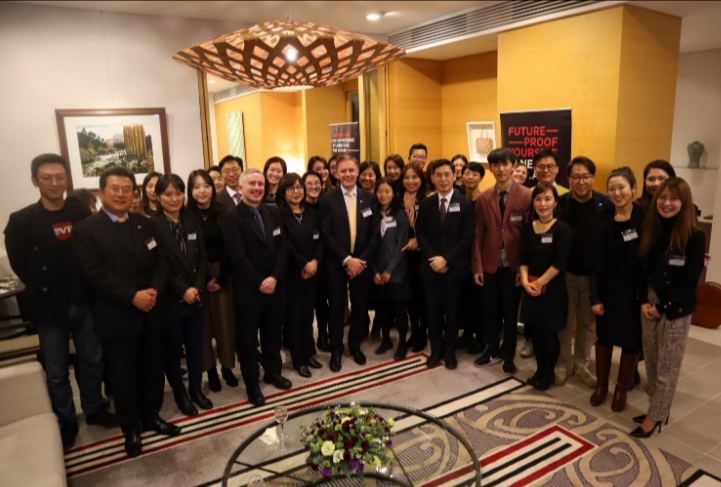 The New Zealand Future Scholarship for Korean students, launched in late September as an extension of ENZ's successful 'Future Proof' campaign, has reached a total of 780,000 Korean students and parents.
Kay Lee, ENZ's Senior Market Development Manager for Korea said the "future proof" messaging and videos resonated with Korean students.
"We were looking for candidates who are motivated to come to New Zealand to prepare themselves for their future, and we received some impressive entries."
To enter, students had to submit a two-minute video and essay showing how the scholarship would benefit them in the short and long term.
The awardees, Junghwan Choi and Si-Eun Lee, received scholarships valued at $15,000 towards study at a New Zealand high school in 2019. 
"By encouraging applicants to have a long-term study plan in New Zealand, Korean students are realising that New Zealand is a great place for students who have a strong motivation to prepare themselves for the future."
The scholarship winners and their families gathered to celebrate at the New Zealand Ambassador's residence in late November, alongside ENZRA agents, New Zealand educators and Korean government representatives.
"All of the attendees – including officers from the Seoul Education Office and Gyeonggi Education Office, and ENZRA agents – said the scholarship seemed like a good opportunity for Korean students and parents and that they would promote this scholarship to their schools and regions more actively next year."
Applications for the New Zealand Future Scholarship will open again in September 2019 and ENZ would like to encourage New Zealand institutions to leverage this scholarship in their Korean marketing activities.
Korea is New Zealand's fourth largest source of international students, and students from Korea make up six percent of the international student cohort to New Zealand each year.
You can watch Jungwhan Choi's video here. After secondary school, he wants to study at an aviation institution in New Zealand to pursue his dream of becoming a pilot.
You can watch Si-Eun Lee's video here. Si-Eun's dream is to become a biotechnologist and she has a long-term plan to study biological technologies at a New Zealand university.