27 October 2022 at 11:00 am
Haere rā to Brazilian students
High school students from Paraná State in southern Brazil had some amazing experiences and created great memories during their three-month study experience with New Zealand schools, which comes to an end this month. One hundred students aged 14 to 16 attended 11 secondary schools spread across New Zealand's regions – in Auckland, Rotorua, Hawkes Bay, Palmerston North, Wellington, Canterbury and Invercargill. The trip was the outcome of long-term relationship building with key stakeholders in Paraná State.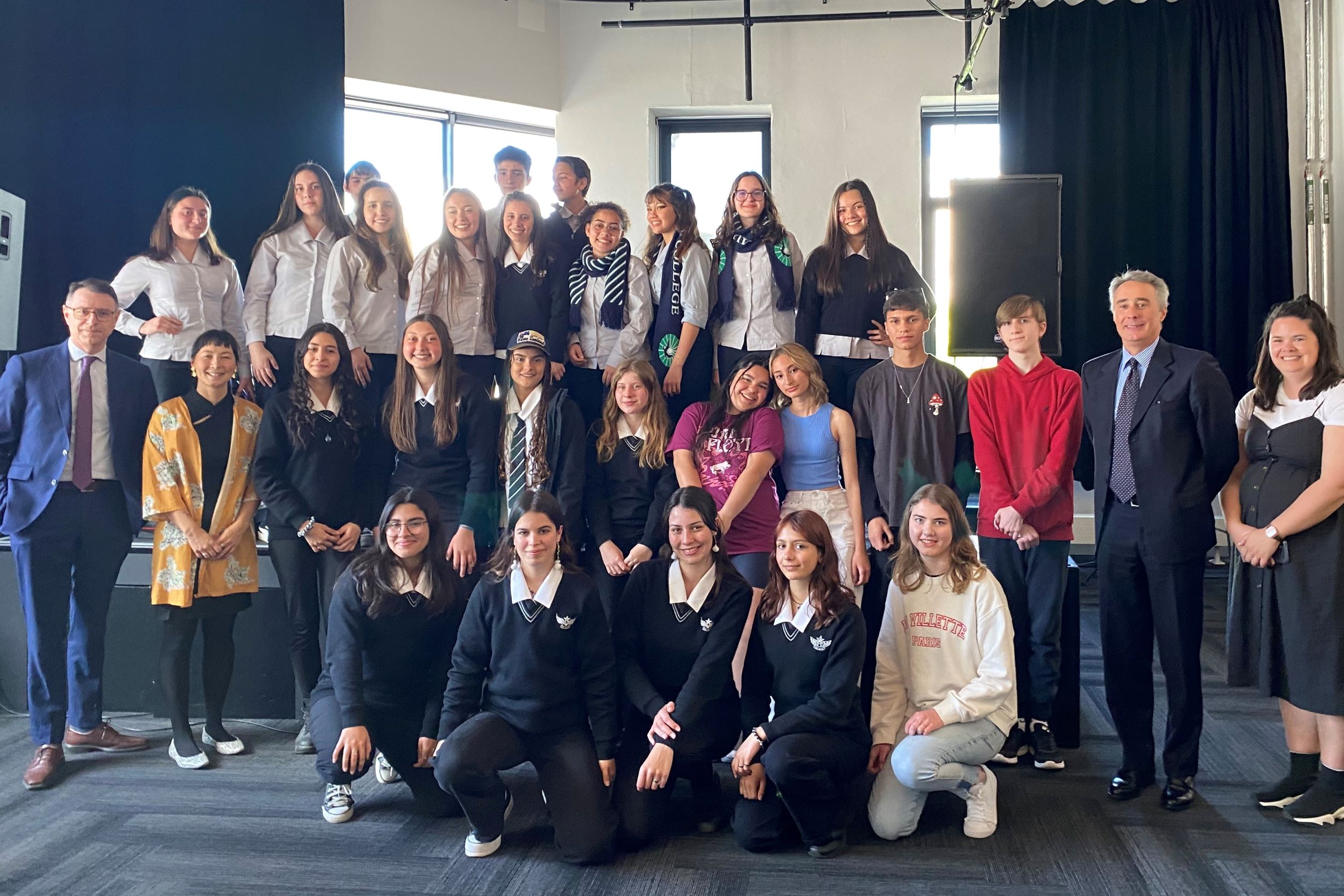 Farewell events for the students have been held around the country, to demonstrate our appreciation of this opportunity, and contribute to the students' memories of New Zealand. The events also provided an opportunity for diplomats from both countries, and local government representatives to demonstrate the value of international education in building global connections and long-term relationships.
Events included a sailing trip with Maritime New Zealand, Māori performances, outdoor experiences, and museum tours, organised by Education New Zealand Manapou ki te Ao (ENZ) alongside regional development agencies.
The final farewell event was online, and included New Zealand Ambassador to Brazil Richard Prendergast, Henrique Choer Moraes, Minister-Counsellor at the Brazilian Embassy in Wellington, and Mr. Roni Miranda Vieira, Director of Education from the Education Secretariat of Paraná state speaking with the students and hearing about their experiences, alongside others involved with the trip.
'The people were very welcoming – a wonderful experience.'
'New Zealand is beautiful, this is the best experience of my life, I'm loving it here!'
'We got to know so many places.'
'A lovely country and a lovely experience – thank you so much.'
'We did a boat cruise in Milford Sound.'
'We went with the school to a lot of different places.'
'I had a really great time with my host family. They were very kind to me. I'm very sad to leave them.'
'I'm getting on very well with my host brother – I think I will miss him when I go back to Brazil.'
'It has been an amazing experience – I am learning so many things.'
'My host family owns a coffee shop in Rangiora where I go on weekends and have a chance to know different people, they also own a farm and have taught me how to shear a sheep. Another interesting thing I noticed is that depending on the city, I hear a different accent.'
ENZ's Market Development Manager in Brazil, Bruna de Natale, says this was the first big group of students to come to New Zealand after our borders reopened.
"We had all been waiting eagerly for New Zealand's borders to open again so this programme could get underway after almost two years, and I know the Kiwi schools involved were very excited to welcome these students. It was good to hear about the special memories the students will take home from their trip, including how much they learned. For most students, this was their first international experience and for many of them, being in a multi-cultural class in New Zealand was a very different experience from home.
"We hope that the students will stay connected to New Zealand and that this experience will be a good basis and incentive for them to explore further international study options in the future – who knows, we might welcome them back to New Zealand someday, that would be lovely!"
The study programme is fully funded by the Paraná Government, through Paraná's Secretary of Education and Sport, and is expected to continue next year for around 2,000 students. We hope that some of them will be able to come to New Zealand.