27 October 2022 at 11:00 am
High level of interest in vocational education forum
The second Asia Pacific Technical and Vocational Education and Training (APAC TVET) Forum, held virtually on 14-15 September 2022, attracted more than 2,000 registrations from more than 60 countries, with significant interest from across the Pacific.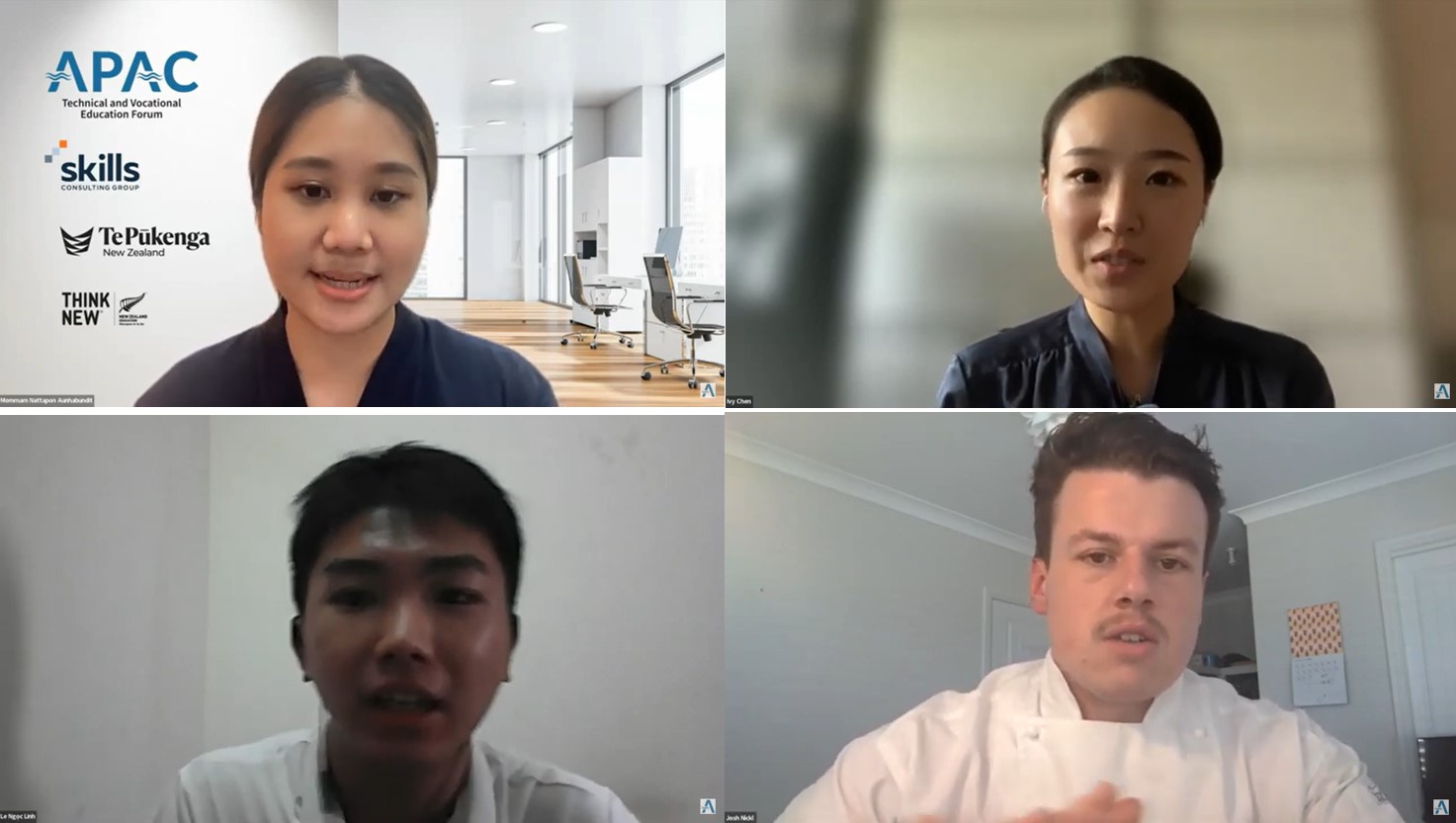 Organised by Skills Consulting Group and Education New Zealand Manapou ki te Ao (ENZ), together with Te Pūkenga, the forum provided an opportunity to share knowledge and insights on best practice in technical and vocational education and training, in an accessible format.
A key theme was the importance of close relationships with industry, particularly in terms of apprenticeships. For some participants, a longstanding perception that higher education is more important than vocational education remains a challenge. Student panel participants also talked about the confidence and support that their parents provided when they were making decisions about whether to enter vocational education programmes, and having no regrets about the career paths followed.
Topics covered included solving skills shortages, apprenticeships, youth employment, lifelong learning, digital transformation, sustainability, and promoting diversity. Senior government officials, major companies, international organisations, sector leaders and students from around the world spoke at the forum, which was opened with a speech from Education Minister Chris Hipkins.
Text-based chat and discussion tools in the virtual environment were multilingual, providing instant translation to enable communication and networking across 28 different languages.
The China – New Zealand Higher Vocational Education Summit was also part of the APAC TVET Forum and featured a dedicated virtual room for Chinese presenters and audience members. The Summit provided a platform to:
discuss New Zealand's recent experience of vocational education reform

further develop cooperation in vocational education between New Zealand and China, building on the existing joint programmes between Te Pūkenga subsidiaries and vocational institutions in China.
Keynote speakers from China included Chen Dali, Deputy Director, General Department of International Cooperation and Exchanges from the China Ministry of Education, and presenters from industry including Wang Jinsheng from Qingdao Technical College.
ENZ Business Development Manager Richard Kyle says APAC TVET is the only forum of its type in the region.
"It was particularly encouraging to see double the number of registrations this year, building on the success of the first forum in 2021. There's clearly a high level of interest in this event, and it's a great opportunity to showcase New Zealand's strengths in vocational and technical education."
Positive comments were received from many attendees.
"Brilliant tech. Excellent management…and good content."
"Amazing numbers... Very informative sessions and I've got people more interested in our upcoming activities."
"It was well organised from the invitation to the closure of the forum – well done job!"