Introducing ENZ's new Board member, Victoria Spackman
We are delighted to welcome Victoria Spackman to the Board of Education New Zealand.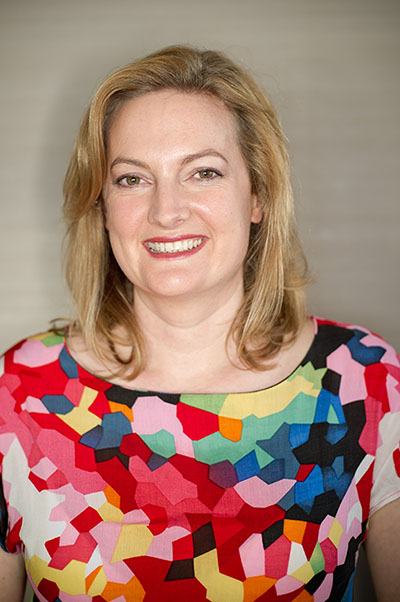 Victoria is Chief Executive, Director and co-owner of the screen and visitor experience company, the Gibson Group. You can read Victoria's bio here but E-News put a few questions her way when she was in the office last week.
How did you come to know about the world of international education?
I worked with Education New Zealand on a Mandarin language TV series called Dragons in a Distant Land, which was all about Chinese students studying in New Zealand. The series was launched by the Prime Minister in Beijing in April 2013 during the celebrations of the 40-year relationship between China and New Zealand, and screened on several TV channels around China.
What interests you about the sector?
I am particularly interested in the fact that there are so many advantages to be had from a well-functioning international education system – advantages to the students visiting NZ, to the NZ students they learn with, to the schools and other providers, and to the wider economies in both NZ and, potentially, in the country that the student is from. The strong personal and professional connections that are made through international education can help fuel lifelong relationships and opportunities.
What excites you most about your appointment to the Board?
I'm looking forward to the opportunity to help the sector grow and help New Zealand take full advantage of its strong international educational reputation.
What challenges do you expect to face?
New Zealand is not the only country competing for international students and we are not the best resourced or the most famous. So we have to differentiate ourselves and help what New Zealand has to offer stand out. My personal challenges will include understanding the complex ecology of the sector as quickly as I can so I can make a full contribution.
What parts of your study/work/life experience do you think is most relevant to your role on the Board?
I started my school life in the UK and, although I don't think about it much, I expect that it has impacted on the person I am very much. The company I own has pushed into several new export markets in recent years, including China, the US and Denmark. The experience of persisting to reach those goals has taught me a lot about exporting and doing so in challenging markets. I hope that that experience, as well as my broader experience, can help me be of the most assistance to the organisation and the sector.
As well as announcing Victoria's appointment on 9 July, Tertiary Education, Skills and Employment Minister Steven Joyce also announced the reappointment of Board Chair Charles Finny for an eighteen-month term, and Board members Philip Broughton, Richard Leggat and John Morris for three-year terms.