19 November 2020 at 9:00 am
ISANA NZ Awards 2020
After such a challenging year, ISANA NZ wishes to celebrate and acknowledge the great work that many in the industry have been undertaking. ISANA NZ will be hosting their awards ceremony via Zoom at 11am on the 9 December.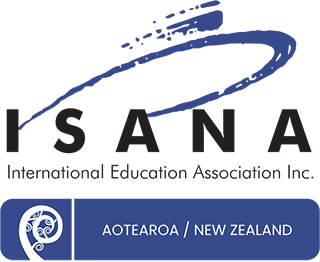 Nominations for the ISANA NZ Awards for 2020 are now being sought now and must be submitted by 5pm on 4 December. The three awards include:
The ISANA NZ Professionalisation Award recognises a practitioner who has exemplified an outstanding professional commitment to their international education work.
The ISANA NZ Award recognises an individual for their resourcefulness and outstanding commitment to international student welfare.
The Tracy Evans Scholarship recognises the outstanding work of an individual working in the New Zealand schools international education sector.
Visit the Awards and Scholarships page on the ISANA NZ website.
Nominations to be sent to: contact@isana.nz by 5pm, 4 December.
Click here to register for the ISANA NZ Awards Ceremony at 11am, 9 December.