30 August 2017 at 9:00 am
Journey to transformational student experience
There was huge interest in understanding what goes into a great student experience with about 100 people attending the NZIEC breakout session From New Zealand with love: Delivering on our brand promise of a transformational student experience.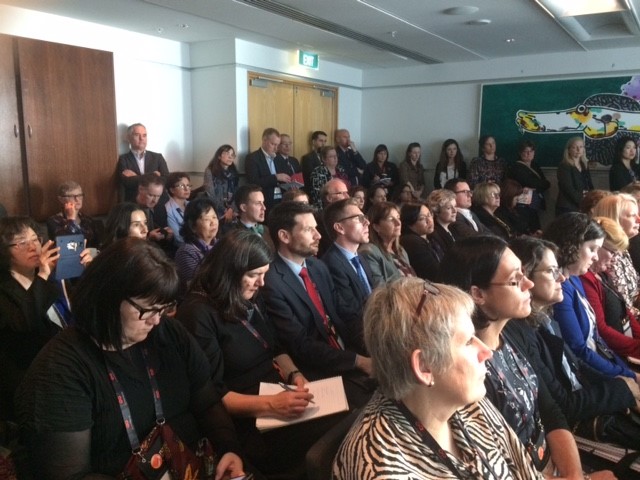 The session, presented by ENZ Director, Student Experience, Hayley Shields, and Study Auckland International Education Manager Henry Matthews, reinforced how students are at the core of our initiatives.
Hayley said that in true manaakitanga spirit, if we want to host, care for and respect our international students, we need to design programmes that are student centred.
"We are providing a good student experience, but how can move from good to great? The answer is to ask our students and to have them co-design initiatives with us."
To reinforce the point that students are at the core of our work, James Koo and Will Kim from Niesh (a student-services start-up business serving hundreds of students a week) spoke about the brand new partnership between Niesh, ATEED and ENZ to design a solution that assists international student with global employability.
Neish's philosophy is never to charge students for anything, and is one of those exciting approaches that happen if you ask students to design solutions for students.
 "The audience resonated with the premise that focusing on the student experience can set us apart from our competitors."
The theme of student experience was prominent at NZIEC 2017.
"The New Zealand student experience was argued as a competitive advantage in the NZIEC Kiwis versus Aussies debate, and Roger McElwain from the University of Otago's Language Centre and Foundation Year provided a great student experience soundbite in the NZIEC wrap-up video.
"There were also a number of student panels, a session on the International Student Wellbeing Strategy and a comprehensive student experience breakout programme developed by ISANA, meant the mission to put the student experience at the centre at NZIEC was well accomplished."