9 December 2019 at 9:00 am
Kiwi scholars to gain international skills
A total of 252 talented young New Zealanders will get to enrich their education offshore, in the latest round of Prime Minister's Scholarships for Asia (PMSA) and Latin America (PMSLA), announced by Education Minister Chris Hipkins on 6 December.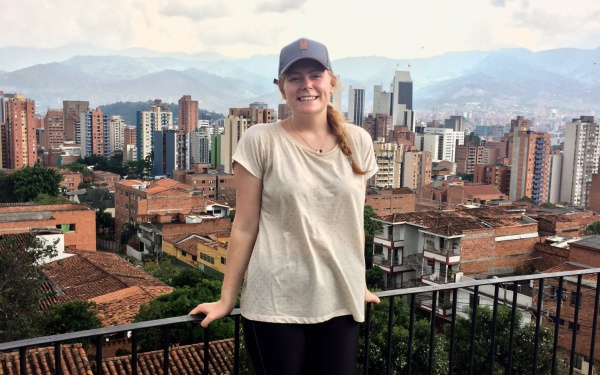 The scholarships, funded by the New Zealand Government and administered by Education New Zealand, support recent graduates or current students to undertake study, research or internships at institutions in Latin America and Asia, including Brazil, Mexico, China, India and Japan.
Awardees in this round (2019-2020 Round Two) are in fields including languages, law, business, health, sustainability and the arts. They will attend for periods ranging from four weeks to one year.
The scholarships enable a wide range of educational experiences, including: a cultural exchange and internship programme for Māori and Pasifika graduates in Vietnam; a group of arts and design students who will attend a course on the economic and cultural significance of modest fashion at the Islamic Fashion Institute in Indonesia; and an internship with an Indian charity supporting the health and education of street children in Jaipur.  
''A key aspect of international education is sending New Zealand learners out to the world to gain all-important global skills and experience,'' says ENZ's Director Student Experience and Global Citizens, Partnerships and Marketing, Sahinde Pala.
"When they return, they bring new perspectives and expertise with them, helping to grow New Zealand's international networks and inter-cultural awareness.''
Most awardees undertake programmes that can be credited back to their New Zealand qualification. Similarly, international internships are usually part of their home institution's work integrated learning programme, Sahinde says.
Background
PMSA and PMSLA support the Government's International Education Strategy: to build a thriving and globally connected New Zealand through international education.
A total of 2,399 young New Zealanders have taken part since the programme was launched in 2013, initially for Asia (PMSA), and extended to Latin American (PMSLA) in 2016.
The full list of PMSA and PMSLA recipients from this round is on the Education New Zealand website: PMSA recipients and PMSLA recipients. Information on past PMSA and PMSLA recipients can be found here.
How to apply
There are two rounds of PMSA and PMSLA scholarships offered each year, in August and March.
Applications for the next PMSA and PMSLA round (2019-2020 Round Two) open from mid-January 2020 and close on 30 March 2020. More information on the application process can be found on our website. Institutions are encouraged to contact ENZ to discuss potential group applications.