29 August 2018 at 9:00 am
Kiwi students now eligible for internships with NASA
New Zealand tertiary students now have the opportunity to apply for NASA's International Internships Programme following a new agreement between the New Zealand Government and NASA.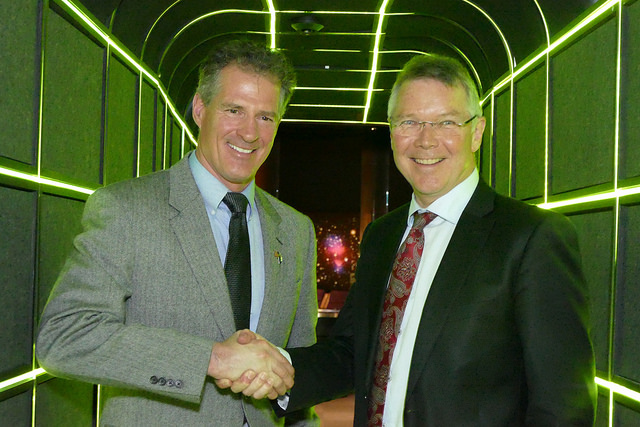 The announcement was made by Economic Development Minister David Parker at a launch event at the Carter Observatory in Wellington on Monday 27 August.
"Through the programme, high-achieving Kiwi students will have the opportunity to work in NASA's best and most advanced research facilities, with access to expert mentors," Mr Parker said.  
"Giving our future innovators, entrepreneurs and scientists opportunities to get a head-start in space-related careers will play a vital role in developing a thriving domestic industry.
"It also strengthens New Zealand's connection with global space networks and raises New Zealand's profile as a location for space activities."
ENZ Regional Director Americas and Europe, Lisa Futschek, welcomed the announcement.
"We are more focused than ever on supporting New Zealand students with global learning opportunities as they benefit both the student and New Zealand more generally – and the NASA scholarship is an ideal example of this," she said.   
"As the world becomes more connected, young New Zealanders who can live, work and study across national boundaries will benefit greatly." 
Students will be able to apply for NASA's June 2019 internship intake. The internships are for approximately three months.
The New Zealand Space Agency, which sits within the Ministry of Business, Innovation and Employment, has also launched the New Zealand Space Scholarship which will support up to four students to participate in the NASA Internships Programme each year. The scholarship will cover airfares, accommodation, and other associated expenses.  
Applications open on 10 September through the New Zealand Space Agency.
For more information, visit the New Zealand Space Agency's website www.mbie.govt.nz/nasa.