Latest insights on international education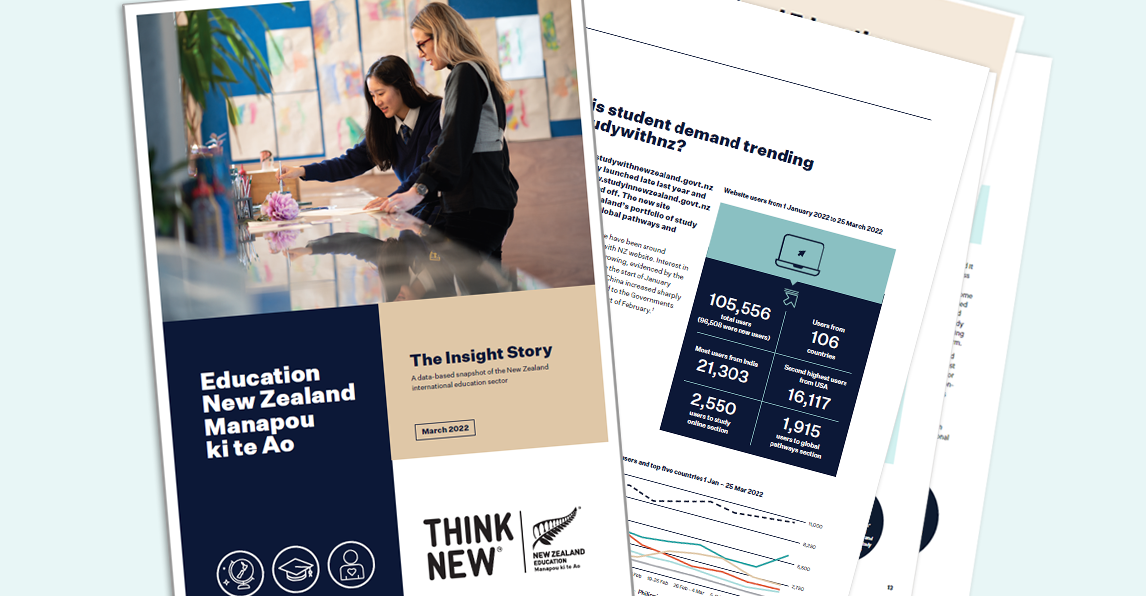 The Insight Story March 2022 is the latest snapshot of international education from Education New Zealand Manapou ki te Ao.
This fourth issue includes research, insights and trends on:
• our top source markets
• other English-speaking international student destinations
• student visa numbers
• international student experiences
• transitions from secondary to tertiary study in four priority Asian markets.

Do you know, for example, which countries are most interested in our Study with New Zealand website?
Or how students from Japan rate the value for money and cost of living in New Zealand, and their overall experience here?
Or which nationalities have the highest number of student visas granted in other English-speaking international education markets?
Or how positively international students rate their experience in New Zealand, and how international student experience at New Zealand universities compares with the global benchmark?
To find the answers to these questions and more, read The Insight Story and sign up for future issues, on the IntelliLab website.