24 November 2022 at 10:30 am
Latin America masterclasses showcase New Zealand education
With a focus on sustainable development, this live online event for Latin American students featured lecturers from six New Zealand universities.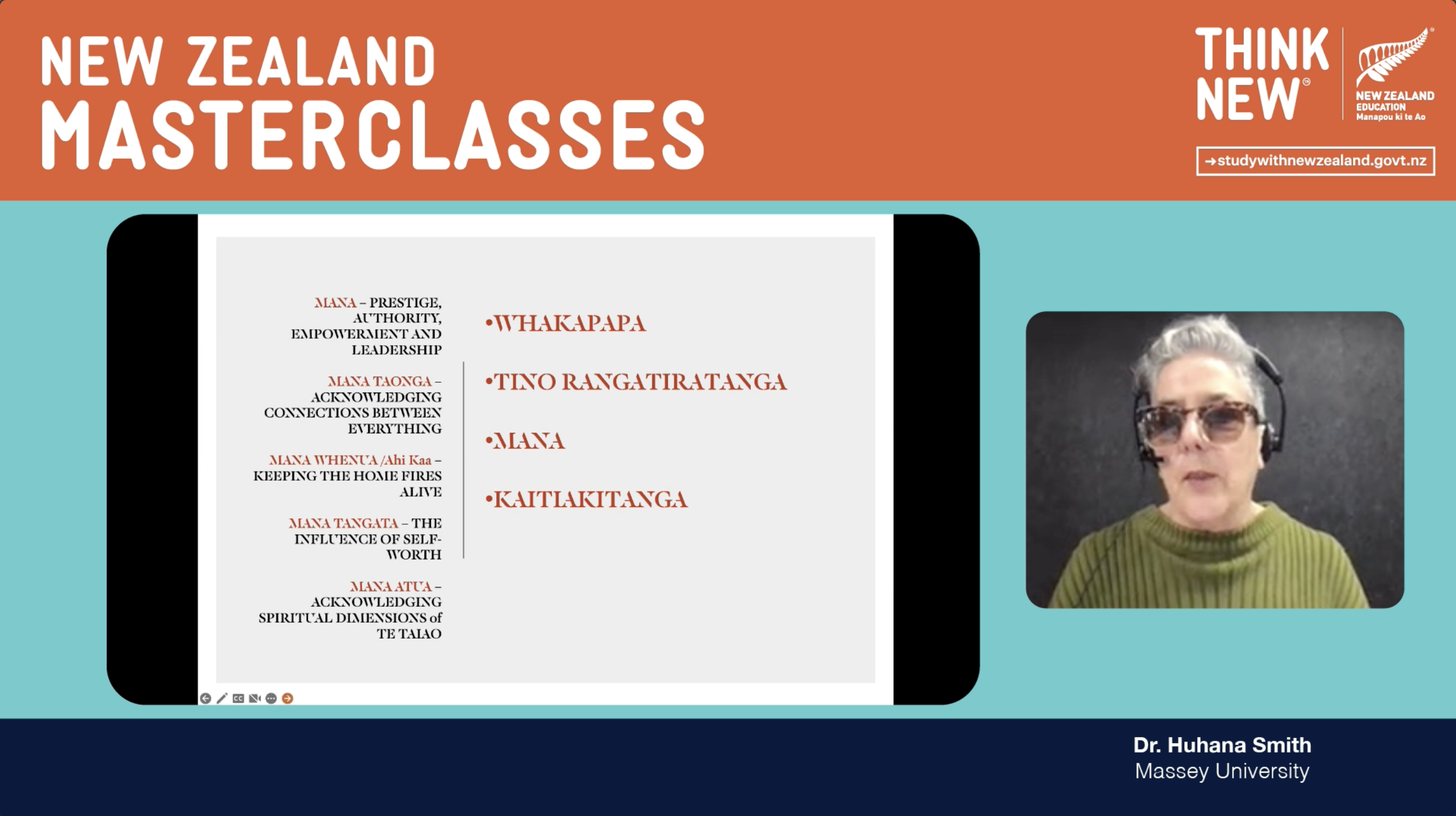 From 25-26 October 2022, the Education New Zealand Manapou ki te Ao team in Latin America hosted the second edition of the Latin America Masterclasses, an online event that brings Latin American audiences closer to New Zealand universities and showcases the quality of a Kiwi education. There were more than 1700 registrations, and more than 1000 people joined during the six live broadcasts.
Centred around 'Education for sustainable development' as the main theme, the event brought together researchers from different subject areas to deliver classes focused on the importance of sustainability for the development of society. Lecturers from Massey University, Victoria University of Wellington, University of Waikato, Auckland University of Technology and Lincoln University participated.
The goal of the initiative was to highlight the quality of education in New Zealand, explore key themes in sustainability, and demonstrate how a New Zealand education prepares students for the future. To promote the event, ENZ carried out an extensive communications campaign on social media, press and trade channels, focusing on countries such as Brazil, Colombia, Chile, Mexico and Argentina. The campaign shared key messages about a Kiwi education with thousands of people across Latin America.
Attendees were able to learn why New Zealand education is considered a world leader in promoting independent thinking – through practical and collaborative teaching – with an emphasis on issues such as environmental preservation and sustainable business innovation.
The students also learnt about the concept of kaitiakitanga, which represents taking care of people and place, preserving traditional knowledge for the benefit of future generations.
All classes were broadcast in English, with simultaneous translation into Portuguese and Spanish. Participants were able to chat with ENZ staff and send through their questions for the speakers to answer live.
Following months of preparation for the event, the masterclasses were broadcast on ENZ's own online platform in Latin America. The site is available to Latin American audiences and features the 2022 and 2021 Masterclasses. There are plans to transform the site in the future, into a permanent hub of events and content on New Zealand education for Latin America audiences.