23 November 2016 at 9:00 am
Massey University promotes 'borderless' online education
Massey University formally launched an offshore promotion campaign for its online courses on 11 November, at a function hosted by New Zealand High Commissioner Dr Jonathan Austin at his residence in Singapore.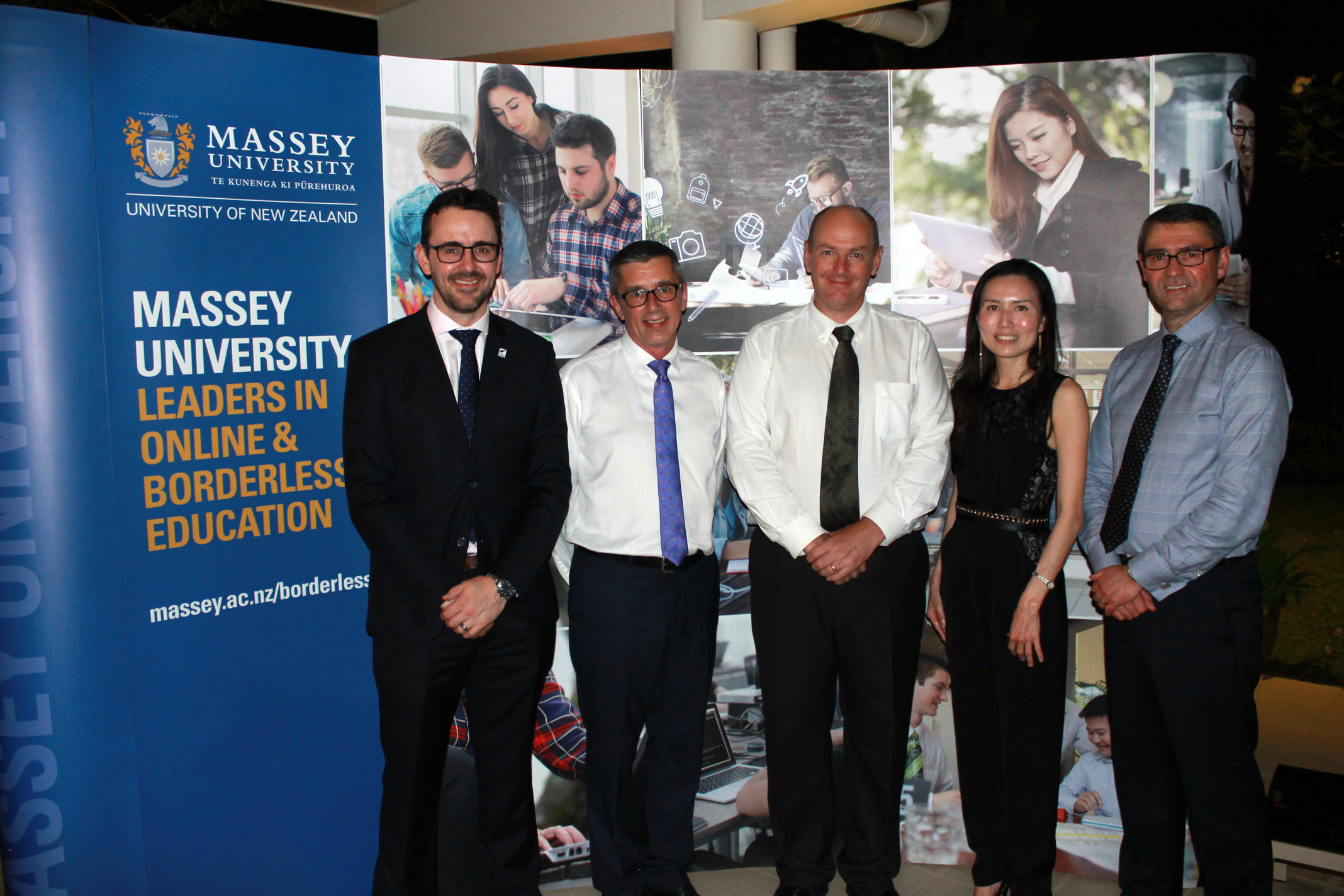 At the launch, Massey Assistant Vice-Chancellor Operations, International and University Registrar, Stuart Morriss spoke of the growing demand for online education and how Massey is well-placed to take advantage of this. 
"Many universities provide online programmes to international students, but with Massey's long history of distance and online learning, we have a strong competitive advantage." 
Massey University's online education currently offers 45 degrees with 115 programmes. With no contact course requirements, students can complete these studies from anywhere in the world. 
Massey University Worldwide General Manager Rob Stevens said this is a solid foundation, but there is room to grow. 
"We already have a sizable offshore student body – some 9,000 overseas-based students use our distance programmes, and this number has been reached only through word of mouth! We now want to step things up a notch using a range of offshore promotions," Stevens said. 
Over the last few months, Massey has undertaken some preliminary online digital promotions as part of a 'soft-launch'. In key markets, Massey's website traffic has increased such as Malaysia (up 184%) and Singapore (up 70%). 
ENZ's Marketing and Strategic Relations Manager – Malaysia, Jane Goh attended the Singapore launch, and said Massey's announcement reflects a wider shift in international education to go online. 
"Not all international students are able to go abroad, for a variety of circumstances. Because of this, education providers are starting to ensure that students can study online, allowing them to enjoy the high-quality New Zealand education experience from anywhere in the world," Goh said.