NAFSA 2023: Inspiring an inclusive future
Te Pūkenga, Whitecliffe College and all eight New Zealand universities joined Education New Zealand Manapou ki te Ao (ENZ) at the 75th annual NAFSA conference in Washington DC from 30 May – 2 June.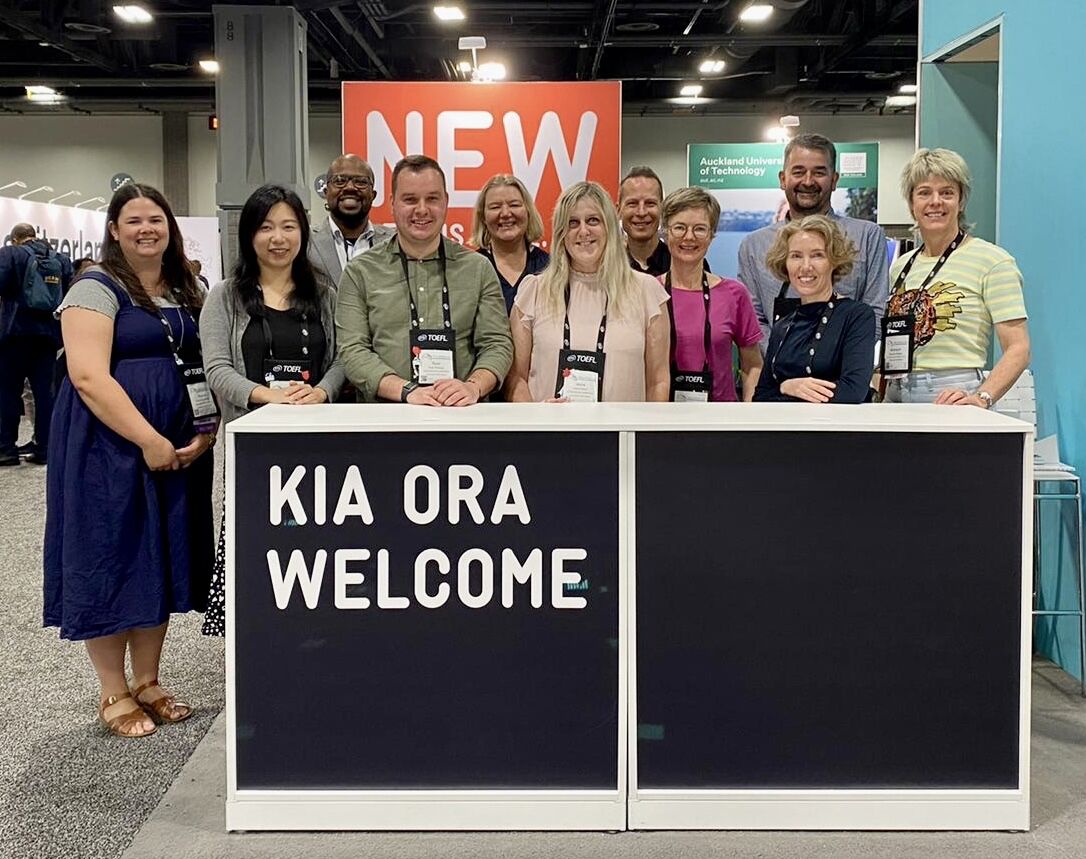 The theme for this year was 'Inspiring an Inclusive Future'. The event provided opportunities for international education professionals to reconnect with key partners and discuss new opportunities for international exchanges, identifying indigenous engagement opportunities, developing new partnerships, expanding scholarship opportunities and progressing, diversity, equity, and inclusion initiatives.
University of Otago Director Te Whirika (International) Division of External Engagement Jason Cushen said, "The many conversations and meetings held during NAFSA underscored the range of possibilities and some of the challenges we all face coming out of the pandemic, being able to engage with dozens of partners and potential partners over a matter of days is of incalculable value."
NAFSA was held in Washington, D.C and is one of the largest events in the international events calendar. Around 8,500 registrants and 400 exhibitors signed up to learn about the latest innovations, proven strategies, and best practices in international education.
ENZ Education Counsellor and Regional Director Americas, Middle East and Europe Amy Rutherford said "The size and scale of NAFSA is difficult to appreciate if you haven't attended, but it demonstrates how competitive the international sector is across the world. The New Zealand presence at NAFSA plays an important part in promoting New Zealand's high-quality education offering on a world stage".
ENZ had a busy programme at the conference. ENZ Director of Engagement North America DuBois Jennings co-presented a session on Supporting Comprehensive Internationalisation: National Government Perspectives.
"As we continue to develop the Internationalisation Strategic Framework, the presentation was a great opportunity to share our progress with our partners and colleagues around the world. Doing this alongside the US Department of Education highlighted the similarities and differences of two country's governments approach to Internationalisation," said DuBois.
"ENZ's framework will be a first as it will inform how we bring New Zealand international education strengths to the world through a Māori cultural lens." he said.
The conference also was a time of increased connection for ENZ. Texas International Education Consortium (TIEC) made ENZ part of their Preferred Partner Network. TIEC is an association of Texas institutions focused on the development of Internationalisation and education abroad programming. ENZ and TIEC will work together to develop a range of activities that enhance the quality of education and promote cross-cultural understanding between Texas and New Zealand.
ENZ also hosted a networking function at Embassy of New Zealand. Over 300 people were invited from across the international education sector. New Zealand Ambassador to the United States of America Bede Corry and ENZ Chief Executive Grant McPherson delivered opening remarks, with University of Auckland Kaiarataki Pro Vice-Chancellor (Māori) Michael Steedman as MC for the evening.