New advisory board to support our North American strategy
The new North American Advisory Board held its first quarterly meeting for the year on 29-30 March 2022 at the New Zealand Embassy in Washington.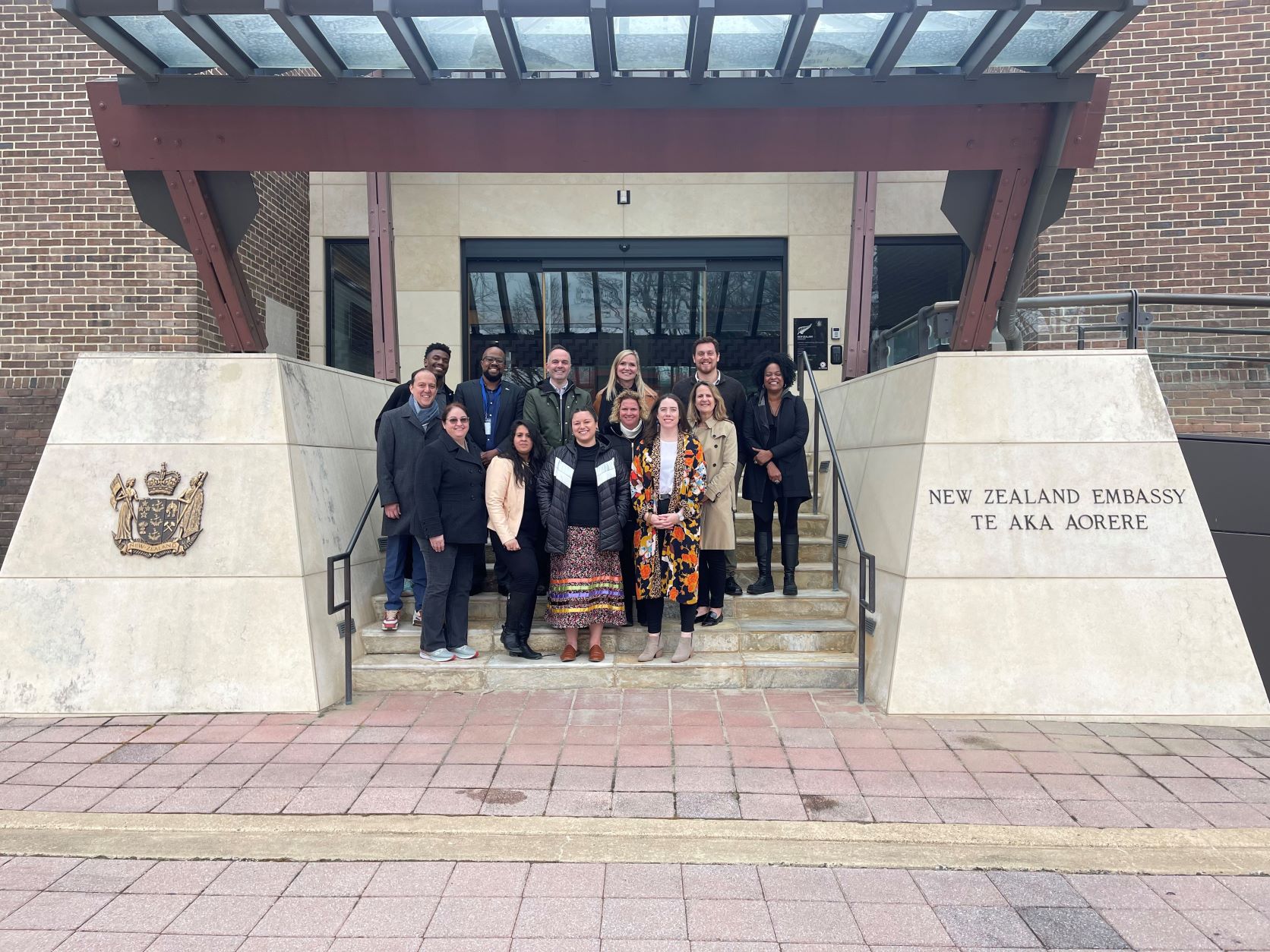 Established by Education New Zealand Manapou ki te Ao in 2021, this voluntary advisory board includes former Study Abroad scholarship winners to New Zealand, independent education counsellors, and senior leaders in international education in the United States. Members have a shared interest in developing educational ties between the US and NZ and are supporting ENZ's North America team to implement our strategy for this market.
The 10-member board has established three sub-committees that will develop signature projects to raise awareness of New Zealand's education brand and promote student flow between the two countries. The sub-committees cover:
Alumni engagement and student experience: Three board members were former students in New Zealand and discussed ways in which ENZ and institutions could better support international students before, during, and after their study experience in New Zealand.
State consortia engagement: The United States is vast and decentralised. This sub-committee is advising and assisting with partnership development around State-run education consortia that, in some States, oversee international education initiatives from Kindergarten through PhD-level Colleges and Universities.

Foundation engagement: In the US, grants, research and special projects are largely funded by foundations set up by companies and individuals. Sub-committee members will use their expertise and networks to help identify foundations whose interests align with ENZ's and New Zealand's education and economic goals to set up funded partnerships between the two countries.
The overall aim of this work is to:
position New Zealand as a destination of choice for students from diverse backgrounds by promoting and changing the understood narrative of New Zealand

identify and develop strategic, reciprocal partnerships that align with our goals
evaluate aspects of our programming and outreach related to:
diversity, equity, and inclusion (DEI)

student care
help the ENZ North America team determine how we translate and explain Māori values to North American audiences, how they relate to our work, and how they can contribute to the field of international education

provide a North American context to international education including but not limited to study abroad, full degree, exchange, and hybrid learning.
DEI is a core part of ENZ's North American strategy for international education. We hope to move beyond perceptions of New Zealand as a country suitable for adventure seekers, to position New Zealand as a diverse country with a strong bicultural heritage, rich ideals of social justice, and an ideal education destination for students from marginalised backgrounds.