13 September 2017 at 9:00 am
New enrolment guide for students
Prospective international students can now use the enrolment guide, a simple online tool on the Study in New Zealand (SiNZ) website, to help them apply to study in New Zealand.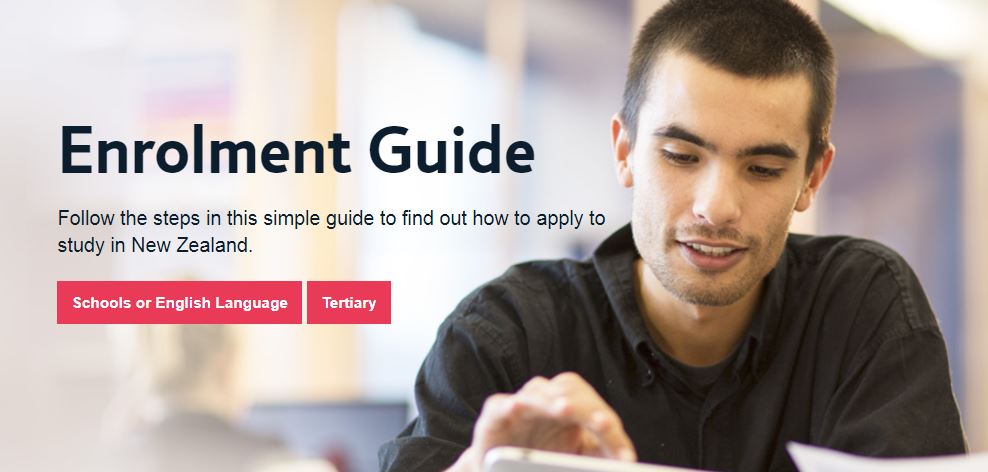 Enrolment information has been the second-most requested content on SiNZ social media channels, so ENZ has created an enrolment guide to sit on the SiNZ website.
The guide has two sections: how to apply to study at a primary, secondary or English language school, and how to apply to study at a tertiary institution.
Lucia Alarcon, ENZ International Digital Project Manager, says the guide provides step by step information on the enrolment process for each of these levels of study.
"We've included brief information about application procedures, including required documents, application fees, interviews and English language assessments. 
"We make it clear that the information is a general guide only, with procedures varying between institutions."
The enrolment guide is part of ENZ's new 5 Steps to Studying in New Zealand process, which breaks up the study abroad journey to help students understand how to get started.
The 5 Steps encourage students to check out the practical content we've added to SiNZ in recent months. Along with the enrolment guide, the new content includes our Cost of Living and Explore NZ pages.