29 August 2018 at 9:00 am
New Future Proof campaign to showcase Kiwi teachers
Building on the success of the global #FutureProofYourself campaign, ENZ is about to launch a follow-up campaign focused on a key factor behind our education system's success – teachers.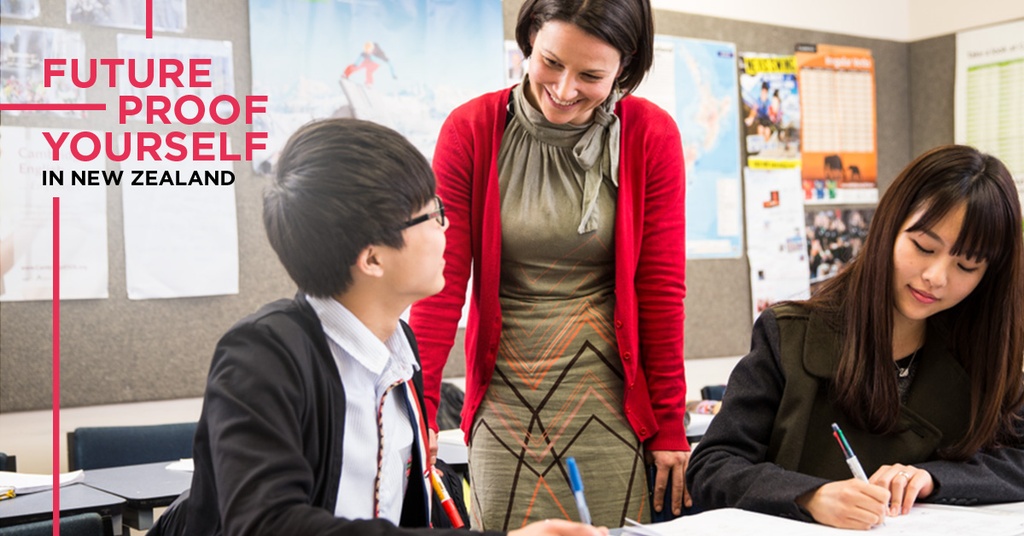 The eight-week Future Proof campaign earlier this year achieved incredible results, including reaching over 33 million potential international students and achieving more than 14 million social media engagements.
To continue the conversation, ENZ will evolve the campaign to focus on the role that high-quality teachers play in New Zealand's ranking as best in the world for educating students for the future. We will share inspiring stories about our teaching talent with the world through videos and other web content.
Patrick Holden, ENZ's Digital Media Project Manager, says the upcoming campaign aims to raise awareness of the quality of our education, which research suggests isn't fully appreciated in many of our markets.
"In line with the newly-launched International Education Strategy 2018 – 2030, we're aiming to reach students interested in studying high-value programmes in New Zealand by showcasing the world-leading Kiwi teachers and academics that will be available to them.
"This second Future Proof campaign will run across October – November which is a key decision-making period for international students."
Students who engage with the campaign will be "nurtured through" to My StudyNZ to connect with New Zealand institutions and agents. Institutions can make sure they're getting the most out of this recruitment opportunity by updating their profile on the Study in New Zealand website.
"We'll be putting a briefing pack together to help institutions leverage the campaign in their own recruitment activities. Keep an eye on future editions of E-News for this and further updates," said Patrick. 
Share your story
Do you have a great story idea about a world-leading academic or inspiring teacher? If so, please email philippa.brown@enz.govt.nz and tell us why you think they'd be perfect for this campaign.