15 December 2022 at 11:30 am
From the CE: Holiday greetings!
Kia ora tātou. Looking back on 2022, what an amazing year we've had! New Zealand's borders reopened at the end of July – this was clearly the single most significant moment for our international education sector in a long while, and there have been many other highlights across the year as we work to build back better.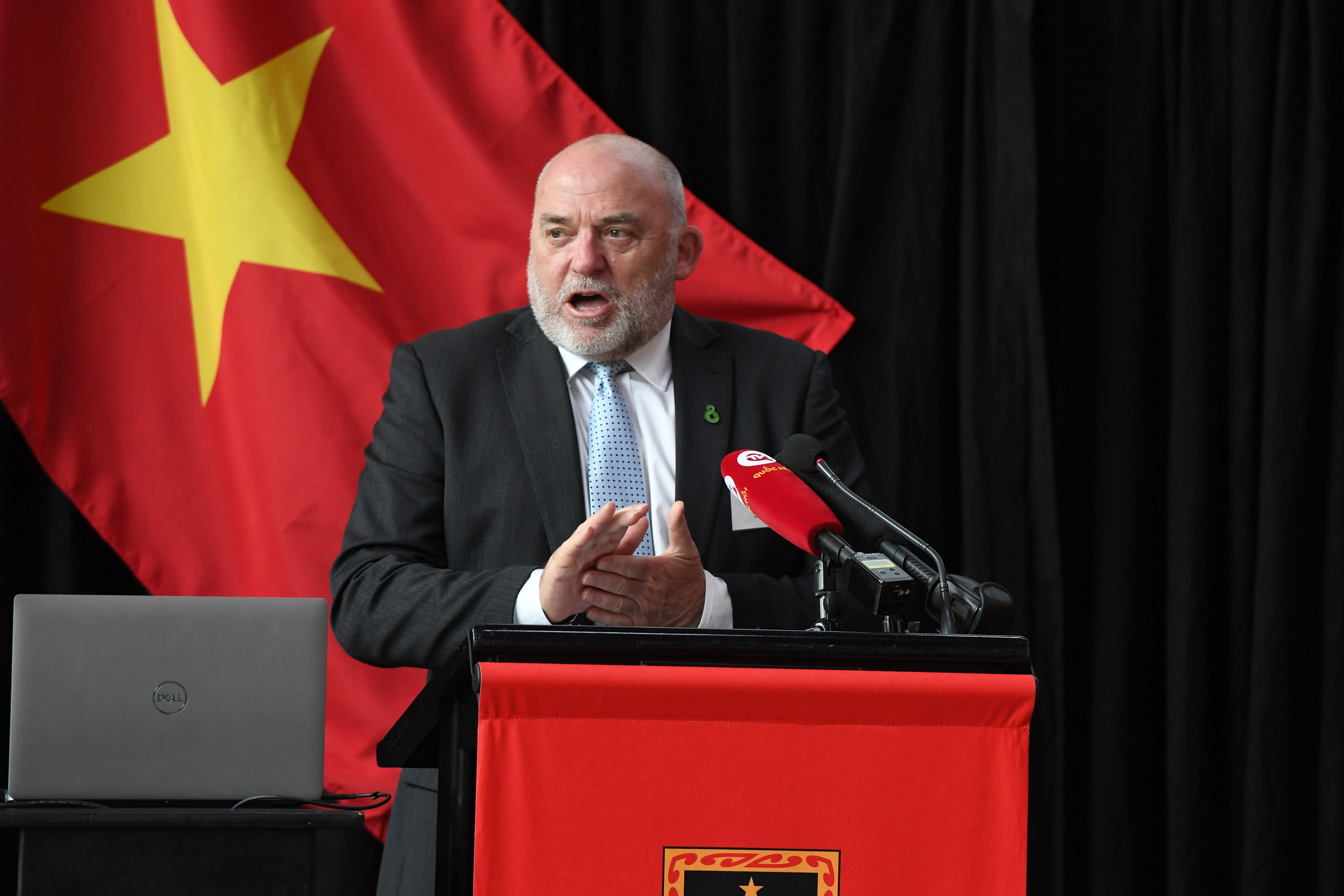 Education providers and agents, other NZ Inc agencies, and our own passionate and committed international teams, enabled New Zealand to retain an active presence in our key partner countries while the borders were closed – creating online events and promotions, finding innovative ways to enable students who were caught overseas to continue their studies online, and working hard to sustain and develop vital relationships. At the same time, we worked with you to look after international students remaining in New Zealand, and to enable selected students to travel here through the cohort processes.
Reduced restrictions in some countries created some very useful opportunities for travel and direct personal engagement in the first half of the year.
New Zealand's successful participation at NAFSA in the United States at the end of May was a major highlight – it included a high profile role for Education Minister Chris Hipkins, the launch of Te Pūkenga's international strategy as well as participation by all eight of New Zealand's universities, and the launch of the sector's new global marketing campaign, I AM NEW.
This award-winning campaign, which showcases unique aspects of a New Zealand education, has so far achieved a total reach of 184 million people – generating 52.7 million engagements across Facebook, TikTok, YouTube, Instagram, WeChat, Weibo and Bilibil, attracting a high level of interest at offshore events and positive media coverage.
Minister Hipkins' visit to NAFSA was the start of an education-focussed trip to the United States, Brazil and Chile. The value of this first trip and the ones that followed later in the year cannot be overstated – they have sent a strong message that New Zealand is open for business and ready to welcome international students once again. Subsequent visits to Asia by Prime Minister Jacinda Ardern and by Minister Hipkins again included meetings with key politicians, officials, education providers, agents, alumni and other stakeholders, and gained significant media coverage in the region.
Over recent months we've seen a steady increase in the number of international students here. New Zealanders also have the opportunity to experience international education in Asia and Latin America once again, with the resumption of the Prime Minister's Scholarships.
These have been welcome developments, but there is still a way to go to rebuild student numbers enrolling with institutions in New Zealand. It's also increasingly clear that the long-term future of international education needs to be much broader than student mobility. Education New Zealand Manapou ki te Ao was already working with the sector on innovation pre-Covid, and the pandemic has highlighted the importance of this diversification work, to support greater resilience and long-term sustainability. The refreshed New Zealand International Education Strategy 2022-30 and the 2020 Strategic Recovery Plan for International Education have set the framework for our work in this area during the year.
Finally, as we head towards the holiday break, I'd like to thank everyone for your support this year. I look forward to working with you again in 2023 to rebuild an international education sector that is sustainable, resilient, and innovative, and of high value for students, providers, and all of New Zealand.
Ehara taku toa i te toa takitahi engari he toa takitini - It is not the strength of one person alone, but the strength of many that contribute to our success.
Grant McPherson