New Zealand commended for inclusivity and humanity at APAIE
New Zealand kindness, respect and inclusivity earned royal praise at the recent Asia-Pacific Association for International Education (APAIE) 2019 Conference and Exhibition in Kuala Lumpur.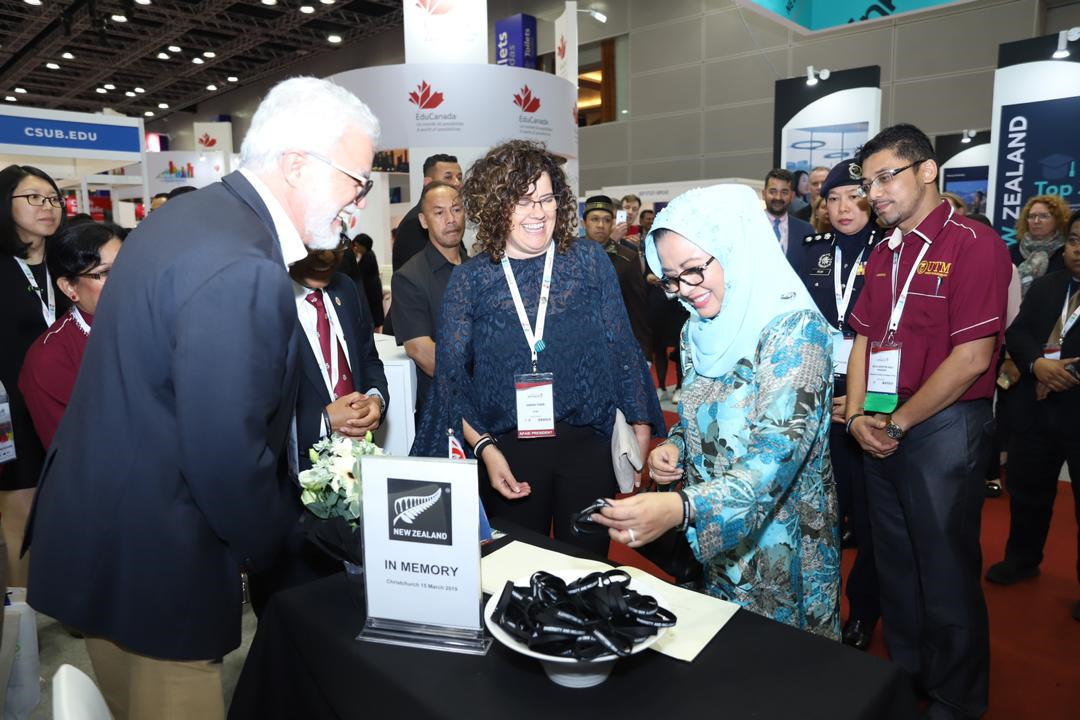 A New Zealand delegation featuring all eight universities attended APAIE 2019 as part of a planned strategy to build New Zealand's presence ahead of the 2021 conference which will be hosted in Auckland.
The 2019 conference, themed "Diversity and inclusivity in higher education", attracted more than 2,500 delegates between 25-29 March.
Discussions centred around the role that international education could play to enable disparate cultures and communities to embrace diversity and difference.
This theme had particular resonance in the wake of the Christchurch terrorist attack, and New Zealand's response earned high praise from University of Oxford-educated Her Majesty The Permaisuri (Queen Consort) of Johor, Raja Zarith Sofiah Binti Almarhum Sultan Idris. (Johor is a state in the south of the Malay Peninsula and shares maritime borders with Singapore and Indonesia.)
In her opening address of the conference, Raja Zarith Sofiah said: "While we at this conference speak about diversity and inclusivity as part of academic discussions and presentations, the New Zealand Prime Minister, Jacinda Ardern, and all New Zealanders, from students to biker groups, have shown what inclusivity truly means when it is more than just words and promises, but are acts of great kindness, acceptance and humanity.

"Indeed, the way that the schools and universities there showed their respect and empathy prove – beyond mere words – that the breadth and depth of diversity and inclusivity transcends all levels, giving everyone equal opportunities at being heard and being understood," said Her Majesty.
New Zealand's 2021 conference theme is "Innovation for sustainable futures" and will focus on building links between APAIE and universities in the South Pacific region.
With 2,500 – 3,000 delegates and at least 300 exhibition booths, it is expected to be the largest international education event to be held in New Zealand to date. It will be held in Auckland at the New Zealand International Conference Centre (NZICC), which is currently under construction.
"Over the next couple of years, ENZ will work with the New Zealand sector to build our presence at the APAIE conference British Columbia in 2020, so that the 2021 conference delivers for our education providers and showcases the best of our international education sector to the world" said Grant McPherson, ENZ Chief Executive.