30 September 2015 at 9:00 am
New Zealand on the road in Viet Nam
A nine-day New Zealand Education and Culture Roadshow that toured schools throughout Viet Nam has recently been completed. The NZ Inc roadshow enabled more than 3,800 students from Ha Noi, Da Nang and Ho Chi Minh City to sample a range of all things Kiwi – from kiwifruit to haka to our stunning scenery and, importantly, our high quality education system.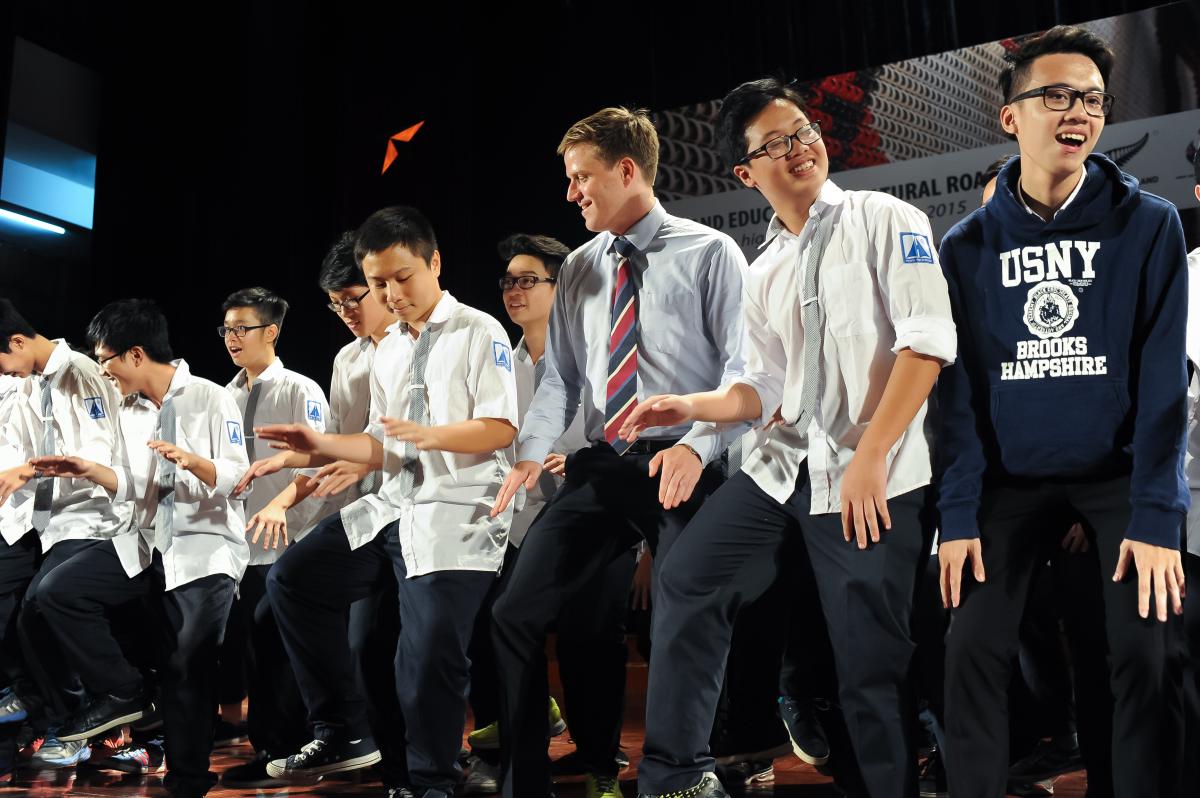 The students were all treated to special presentations during the tour, with most walking away with an ENZ bag containing materials promoting New Zealand as an education destination.
The purpose of the Roadshow's education aspect of the was to raise awareness of New Zealand and drive registrations for the upcoming New Zealand education fairs on 3 – 4 October.
This was very much an NZ Inc. initiative with ENZ, the New Zealand Embassy and Tourism New Zealand all working together to make the roadshow a reality. 
A Māori cultural performing group from the New Zealand Māori Arts and Crafts Institute stole the show. 
"Māori culture is a fascinating and unique part of New Zealand culture; it's something that sets us apart from others," said New Zealand Ambassador HE Haike Manning. "The visit by this performance group was a great opportunity to showcase Māori culture to Vietnamese students to raise their awareness and interest in our country,"
"We took the opportunity to showcase a number of other things we think make New Zealand special – our excellent education system, our beautiful landscapes, our cities, our food – all the things that make New Zealand such a wonderful tourism and study destination! We also showcased our positive and growing relationship with Viet Nam, so that Vietnamese students could gain an appreciation of the cooperation that has being going on between New Zealand and Viet Nam over the past 40 years."
The Roadshow is the latest in a year-long series of events organised by the New Zealand Embassy as part of the 'New Zealand – Open to the New' season, celebrating 40 years of friendship and diplomatic relations between New Zealand and Viet Nam.