25 August 2022 at 12:00 pm
NZ-based education agents engage with sector
A successful event in Auckland on 25-26 July 2022 brought together ENZ Recognised Education Agents, regional representatives and education providers. Ninety people from across New Zealand and from all subsectors attended the mini-fair in Auckland.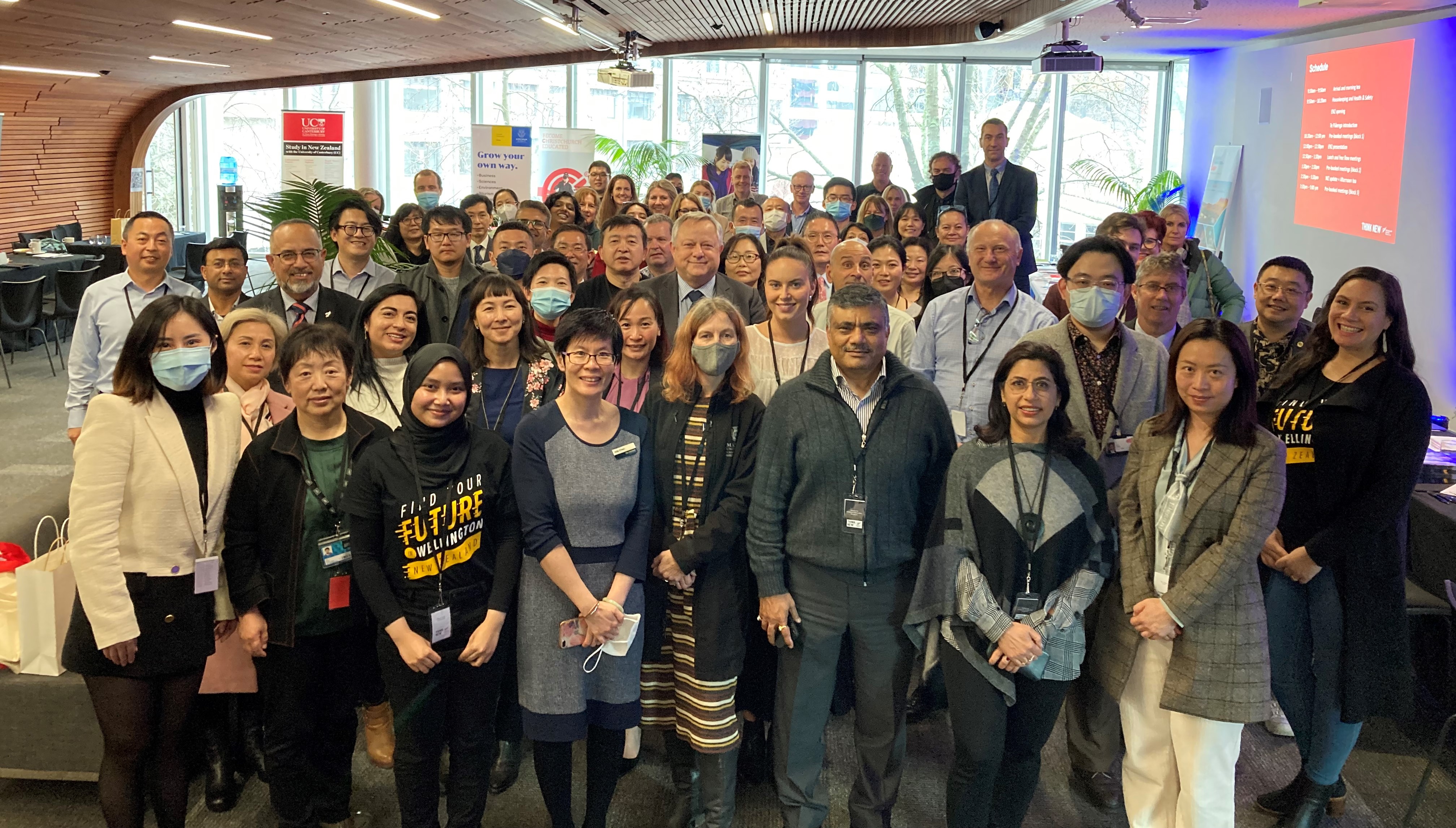 "This proved to be a really useful opportunity for sector representatives to reconnect with New Zealand-based education agents," says Geneviève Rousseau Cung, Partnerships Manager at Education New Zealand Manpou ki te Ao (ENZ).
Agents heard presentations from Immigration New Zealand and Te Pūkenga during the fair. ENZ spoke about the I AM NEW brand campaign which was launched at NAFSA at the end of May 2022.
Ms Rousseau Cung says this is the second year that ENZ has organised an event like this for locally based agents.
"It's crucial to keep engaging with ENZ Recognised Agents, given their important role in promoting a New Zealand education and connecting prospective students and their families with education providers," Ms Rousseau Cung says.
"New Zealand-based agents in particular were adversely affected by the border closure, and so it's great to support their work as we reconnect with the world."
Attendees rated the event as being highly valuable as an opportunity to get up to date information and re-engage face-to-face.
"We particularly appreciated the networking opportunity and understanding how ENZ is marketing New Zealand to the world," one agent commented.