25 August 2022 at 12:00 pm
NZ Centre agreement with Peking University renewed
Congratulations to all eight of New Zealand's universities and Peking University on renewing their Memorandum of Understanding, which has already enabled fifteen years of successful collaboration through the New Zealand Centre at Peking University.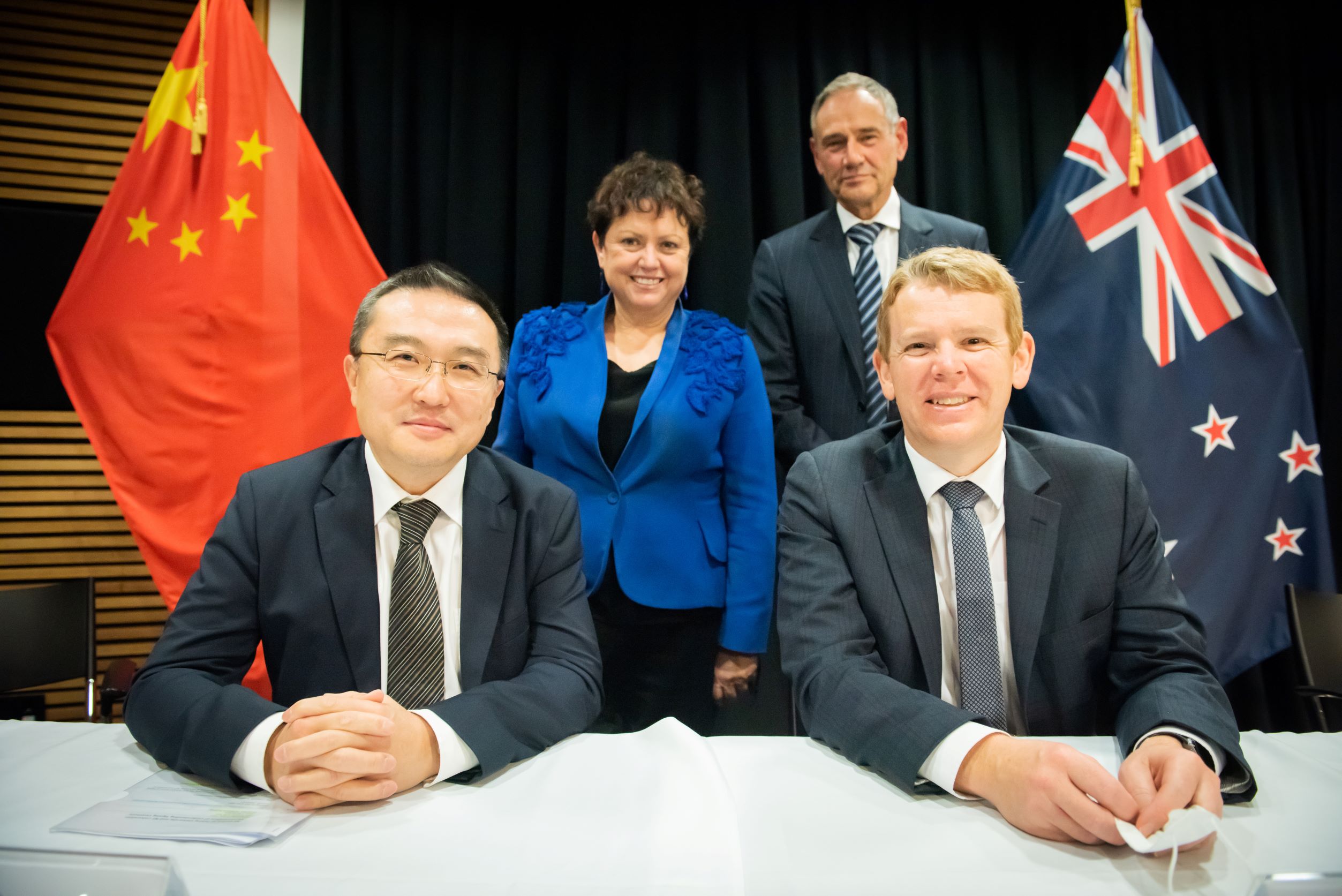 Established in 2007, the New Zealand Centre promotes strong academic engagement between New Zealand and China across diverse fields and builds mutual understanding between both countries. It is supported by our Ministry of Foreign Affairs and Trade and by Education New Zealand Manapou ki te Ao (ENZ).
A special event to mark the signing was jointly held at Peking University and at New Zealand's Parliament on 27 July 2022, hosted by Education Minister Chris Hipkins. Chinese Vice Minister of Education Tian Xuejun provided a speech, while New Zealand's Ambassador to China, Clare Fearnley, took the opportunity to thank ENZ for funding migratory birds research, announcing this initiative during the ceremony. Around 50 guests, including former New Zealand ambassadors to China and China experts from New Zealand's universities, attended the Wellington event.