27 October 2022 at 11:00 am
NZISA hits the road  
The New Zealand International Students' Association (NZISA) Roadshow wrapped up this month after a successful tour to Christchurch, Dunedin, Auckland, and Wellington.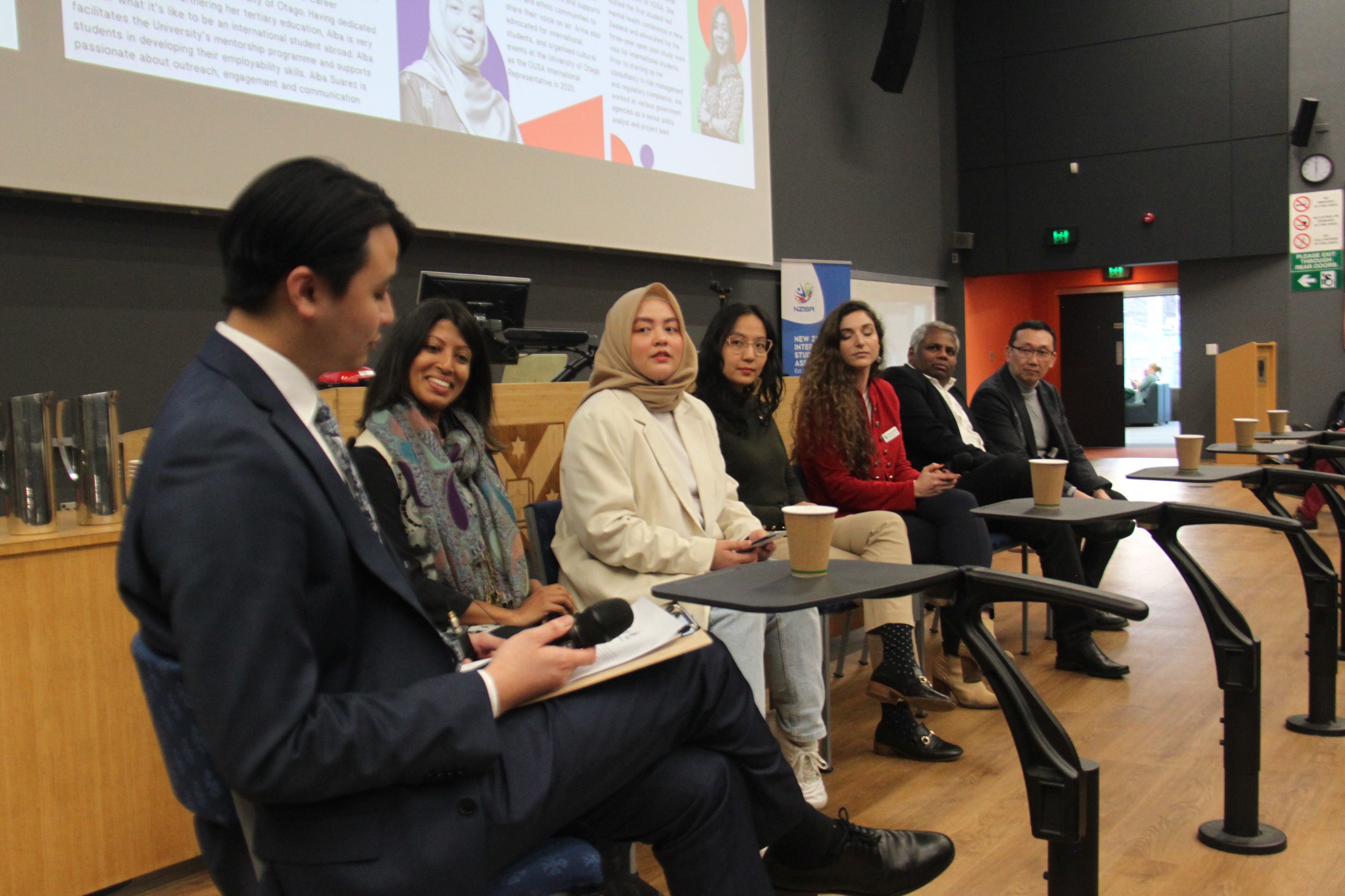 Congratulations to NZISA for organising and delivering these four separate events to give international students a warm welcome to New Zealand. The events were also an opportunity for students to connect with each other in person, hear from inspiring speakers from international and migrant backgrounds, and network with a range of government and NGO organisations who work closely with international students.
The Roadshow also provided a moment to celebrate NZISA's five-year anniversary and recognise five years of advocating on behalf of international students, raising issues and concerns with appropriate government agencies.
More than two hundred international students attended the events, which attracted very positive feedback. There was real appreciation for the kōrero of the guest speakers and the opportunity to connect with other students, especially from students who have just recently arrived in New Zealand.
"It was so inspiring to hear from the panellists how they were able to adapt and grow in new surroundings in a short time. I asked them about their motivation to work in New Zealand despite the cultural differences, and their answers really opened my eyes, as they mentioned that we can see challenges as a barrier, but instead look at them as opportunities to change and grow." – Anis Aqeelah Afrina Mohd Raduan, who recently arrived in New Zealand to complete the final year of her Bachelor of Commerce at Te Victoria University of Wellington, majoring in Actuarial Science and Finance.
"It was so lovely to reconnect with past Presidents and executive members from NZISA and acknowledge just how far the association has come in five years," says Sahinde Pala, General Manager Sector Services, Education New Zealand Manapou ki te Ao.
"Their hard work and commitment have given international students a voice with government agencies, ensuring the needs and concerns of international students studying with New Zealand are considered and addressed."