19 August 2015 at 9:00 am
New Zealand's agriculture training pique's interest of Moroccan delegation
It may have been the coldest week in winter, but the relationship between New Zealand and Africa following their visit to New Zealand in early August could be spiced up following a visit by a five-member university and industry delegation from Morocco.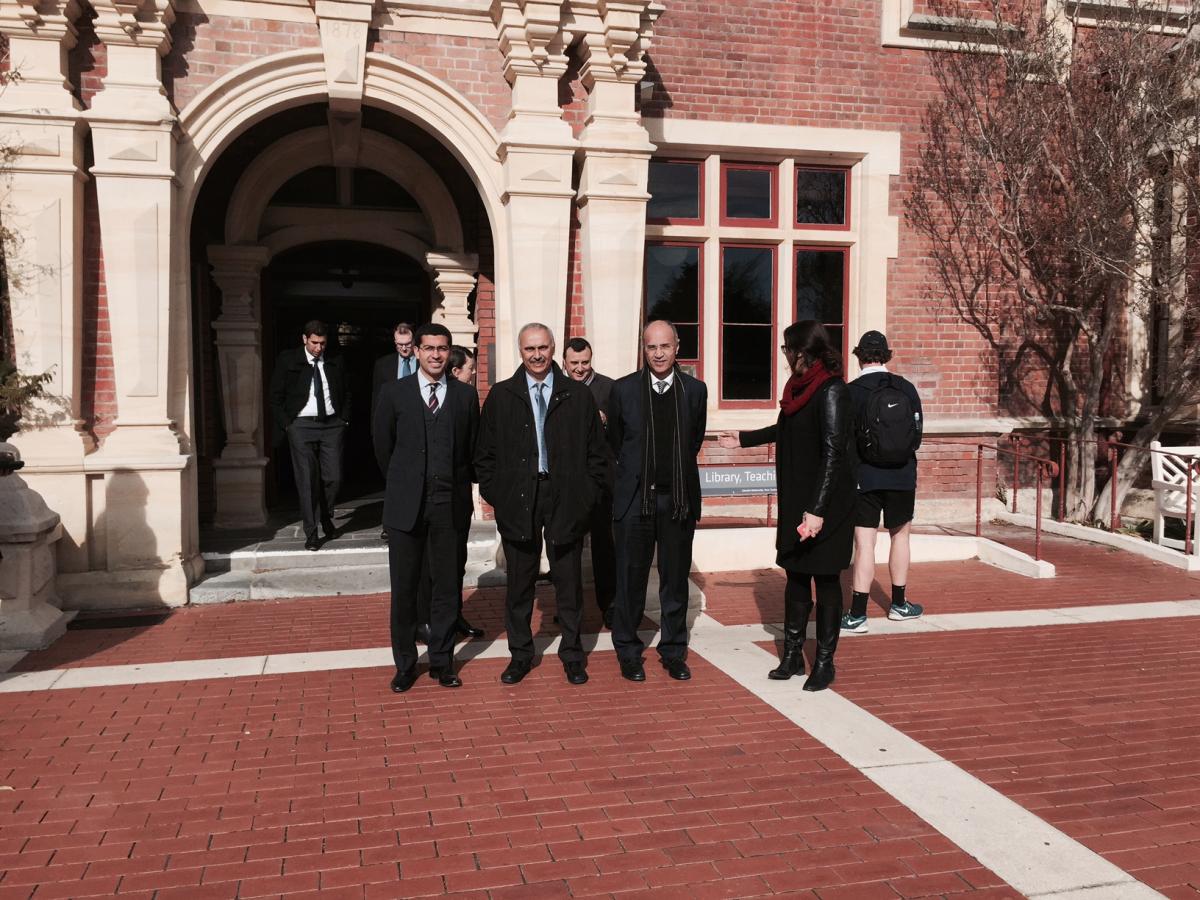 The delegation was led by Amine Mounir Alaoui, who is the head of the Mohammed VI Polytechnic University and Executive Vice President of the OCP Foundation. The university was set up by Moroccan phosphate exporting company, Office Chérifien des Phosphates. During their visit the group visited Waikato, Auckland, Massey and Lincoln universities, as well as meeting with government agencies, Universities New Zealand and research partners in the new Lincoln Hub.  Education New Zealand facilitated the visit. 
The main purpose of the visit was to explore the potential for cooperation in the agriculture and agri-tech area for the Mohammed VI Polytechnic University's new School of Agriculture.  They were impressed with the capability and applied/industry-based approach of the New Zealand universities, and were especially interested in research cooperation and the potential for student exchange, study abroad, PhD study and teacher training. 
Mohammed VI Polytechnic University is less than three years old, but it has ambitious plans to be the leading institute in Africa with 10,000 students enrolled by 2025.  It is a state of the art university located in the new city of Benguerir, close to Marrakech, and hosts three living labs – the new green city itself, a local phosphate mine and an industrial plant. 
The delegation promoted Morocco as a secure gateway to Africa and a bridge to western countries. 
Now that links have been made, the focus will be on identifying some key areas of research collaboration and gradual expansion of the education partnerships – perhaps more simmer than spice, but still warmer than a zero degree Lincoln day!