11 August 2023 at 11:00 am
See you tomorrow at NZIEC KI TUA 2023!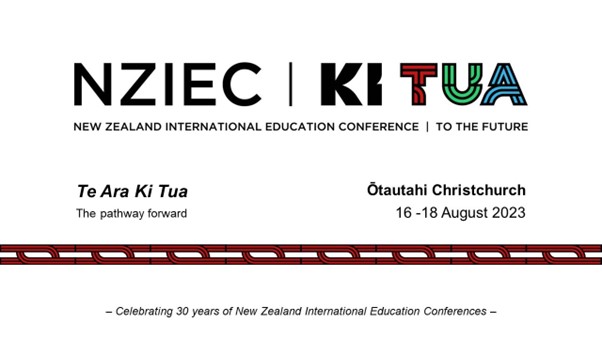 Key information about this year's conference:
We are delighted to announce that talented entertainer,

Greg Ellis

will be our MC for the Welcome Reception and Gala Dinner and award-winning broadcaster,

Julian Wilcox

will be our MC for the conference sessions
For an updated programme, please visit our

website.




A word from some of our sponsors
We are very pleased to have the following sponsors onboard. Below you will hear from three of our key sponsors.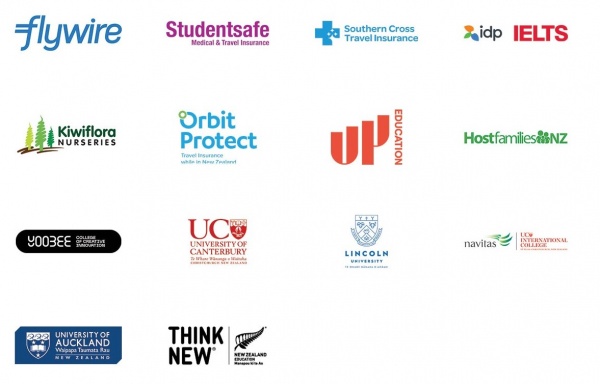 Youbee College of Creative Innovation
Yoobee College of Creative Innovation (YCCI) is a proud partner of NZIEC KI TUA. YCCI is New Zealand's largest specialist creative and technology college – training talented animators, filmmakers, designers, technology innovators, and game developers.
Established over 30 years ago, YCCI is committed to educating work and world ready graduates through a range of foundation programmes, bachelor's and master's degrees.
In consideration of this year's theme 'Te Ara Ki Tua | the pathway forward,' YCCI highlights the importance of educating industry ready graduates that 'create the future at the speed of culture.' What does this mean? It's about providing learners with the skills they need, now and in the future, to adapt to the ever-changing needs of technology and creative industries.
Reinforced in YCCI's whitepaper Unleashing New Zealand's Creative Economy, YCCI is delighted to support this year's NZIEC KI TUA event focused on driving worldclass education and employment outcomes for international students.
International Development Programme and International English Language Testing System
Kia ora! IDP and IELTS are excited to attend and sponsor KI TUA 2023 in Ōtautahi Christchurch.
As a global leader in international education, IDP's innovative use of digital technology, unparalleled live student data and global network of trusted local counsellors provide insight and ensure success for both our students and partners.
As co-owner of IELTS, the world's most trusted English test, IDP help organisations attract the broadest range of high-quality applicants, and our test takers achieve their global goals.

By building on trusted relationships and actively connecting our community of students, institutions, sector bodies, and local education experts throughout the world, we play a vital role in nurturing a thriving future for higher education and help our customers turn their study or English goals into a launchpad for their career.
Drop by the IDP IELTS tea cart on the exhibition floor to say hello and learn more about how IDP can support your institution. We look forward to meeting and reconnecting with our partners and friends in New Zealand.
https://www.idp-connect.com/apac | https://ielts.co.nz
OrbitProtect
At OrbitProtect, we provide travel insurance for international students so they can focus on enjoying their travel and education, knowing that if something goes wrong, they can access the support they need.
With affordable and easy-to-understand plans which include excess-free cover for medical care, property cover, multilingual customer support and more – our international student insurance is designed to meet the needs of students, ensuring that they receive the necessary assistance and support during their time in New Zealand.
We know that international students face a unique set of challenges and considerations, such as navigating a new healthcare system, dealing with medical emergencies or unexpected events, all while tackling language barriers and being away from their support networks.
That's why we're excited to sponsor the 30th NZIEC KI TUA – Visit stall #4 to take our interactive Health & Travel quiz to be in to win a $500 Prezzy Card. For more information on our products, go to orbitprotect.com.
Look out for the NZIEC Ki Tua Experience Garden
This year's expo hall is being transformed into something a little different than your average exhibition hall. We will be introducing you to the NZIEC KI TUA Experience Garden. In the garden, you will have the chance to engage and connect with some of our conference partners through a variety of ways!
Join us for the NZIEC KI TUA Welcome Function on Wednesday 16 August brought to us by

University of Canterbury

,

University of Canterbury International College

and

Lincoln University

.

Join

The University of Auckland

at the Women in International Education networking light breakfast on our first day.

Thanks to the innovative minds at

Streamliner

, a colossal 11x3-metre big screen will bathe the atmosphere in festival-like vibes as we celebrate three decades of groundbreaking conferences.

Immerse yourself in the world of the '

Flywire

live illustrators,' who will breathe life into the core conference themes and explore 'how collaboration will shape the future of global education'.

Recharge your senses at the tea cart hosted by

idpconnect

and

IELTS

Savour a bold barista coffee from

Student Safe

Indulge your sweet tooth at

Southern Cross Travel Insurance

's ice cream stand.

Craving an active adventure? Embark on a virtual reality journey at the VR footprint with

Yoobee College of Creative Innovation

Need to make a powerful first impression? Visit

Host Families

Linked in headshots for a professional LinkedIn profile photo that showcases your best self.

Take a moment to unwind in the

Kiwiflora Nurseries

massage relaxation corner, where a tranquil neck and shoulder massage awaits you, just take a seat in the cozy waiting room. Kiwiflora Nurseries are partnering with NZIEC KI TUA and the

Christchurch Foundation and the Tui Corridor Project

to help us in our commitment to sustainability; for every delegate registration, we will plant a native tree, fostering a greener future for generations to come.

And fear not, if your mobile phone is running low on power, seek refuge beneath the grand tree where a convenient

Education New Zealand Manapou ki te Ao

mobile charging station awaits.

Enter the

Orbit Protect

Better Health Quiz and go head-to-head with other conference delegates to earn points in gamification.

Fuel your passion for sustainable development goals (SDGs) by joining Bridget from

Bead and Proceed

at her activation station, where you can paint a bead symbolizing the SDG you personally commit to and engage in compelling conversations with fellow attendees.

Prepare to embark on an extraordinary journey through the NZIEC KI TUA 2023 Experience Garden and unlock a world of activations and inspiration.
The NZIEC KI TUA 2023 Conference App brought to you by UP Education will be available for registered conference attendees to download from your friendly app store soon so keep an eye out for that update and instructions.