SIEBA's 2018 hui is close to sell-out
The Schools International Education Business Association (SIEBA) continues to grow in value to its 315 member schools, government agencies and to wider industry.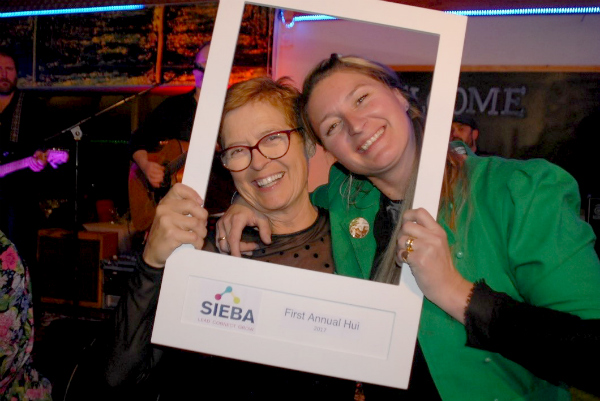 With 320 registered delegates, the second annual SIEBA hui on 17-18 May at Te Papa in Wellington is fully booked on day one, with places still available for the dinner and day two.
The hui will feature 40 presenters from across the New Zealand school sector as well as a range of external experts.
Author and television host Nigel Latta is this year's keynote speaker.
The hui is open to principals, international directors and managers, international deans, administrators and homestay co-ordinators of SIEBA member schools.
Jennifer Kirkham, SIEBA Professional Learning & Development Operations Manager, who is managing the hui, said it was "very pleasing" to see the hui generate such strong interest across the sector.
"It shows how SIEBA is continuing to grow in value to its member schools, government agencies and to wider industry.
"The hui offers a wide range of seminars focused on building cultural competency, the student experience and running an international student business, which will appeal to the variety of delegates attending the hui."
The hui includes sessions on meaningful cross-cultural interaction that enrich the experience of all students, mental health and wellbeing needs of international students, and helping schools grow their international student programmes through effective strategic planning, marketing and budgeting, she said.
"It's also a wonderful opportunity to celebrate the sector's success, with five International Education Leadership Awards being presented during the conference dinner," Kirkham said.
Richard Kyle, ENZ's Business Development Manager, said ENZ's relationship with SIEBA, as the school sector peak body for international education, has proven to be a very important government-industry partnership that continues to drive capability, quality and efficiency to the sector.
"SIEBA also provides advice and advocacy for its members and the wider sector along with other sector peak bodies on themes such as school-to-tertiary education pathways, which help ensure a thriving sector and sustainable growth for industry," Kyle said.
Registrations for day two (18 May) of the 2018 SIEBA Hui can be completed on this link.