5 December 2018 at 9:00 am
Sino-New Zealand vocational teacher training in China
A Sino-New Zealand Vocational Education Teacher Training Base was established in China in November to enhance collaboration between New Zealand ITPs and Chinese vocational colleges.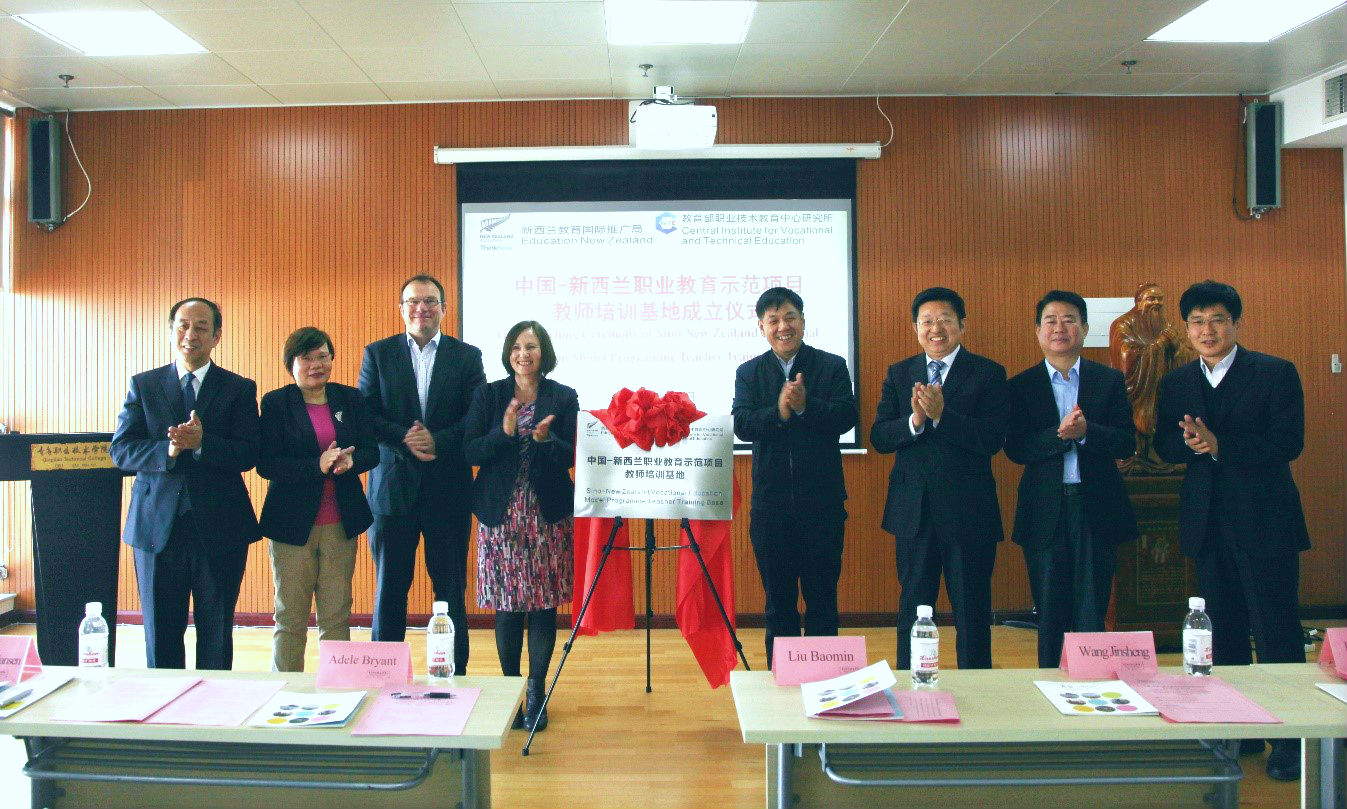 As part of its Model Programme work plan for 2018-2019, a Sino-New Zealand Vocational Education Model Programme Teacher Training Base was established last week in Qingdao Technical College (QTC), one of the key Chinese institution partners for New Zealand ITPs.
Attendees at the launch included programme partners David Christiansen, Acting CEO of Wintec, and Liu Yufeng, Director from CIVTE, and Liu Baoming, Deputy Director General of CIVTE (Central Institute of Vocational and Technical Education).
Adele Bryant, ENZ's Regional Director – China & North Asia said while Chinese TVET teachers have previously travelled to New Zealand to learn from ITPs about curriculum development, teaching and learning approaches, the base offers another avenue – bringing learning to Chinese teachers who cannot travel to New Zealand.
"The training has been well-received by Chinese teachers who have taken what they learned in New Zealand and put it into effect in classrooms in China. New Zealand institutions have also benefited from the development of new relationships that have formed over the years as more Chinese colleges have entered the programme," said Adele.
New Zealand and China have collaborated on vocational education since 2013 when the two countries signed the Strategic Education Partnership Arrangement to encourage joint projects and enhance policy and research dialogue in the technical and vocational education and training (TVET) sector.  
The Chinese government is due to release its National Implementation Plan for Vocational Education Reform soon and is expected to continue to give high priority and significant investment to the upgrading of its vocational workforce. 
According to the Chinese Ministry of Education, in 2017 there were 1,388 higher vocational education institutions and 8,181 secondary vocational colleges in China.