Strengthening education links in US
Education Minister Chris Hipkins visited Denver in the United States last month, to promote our world-class education system and share the message that New Zealand is open once again and a great destination for study and scholarship.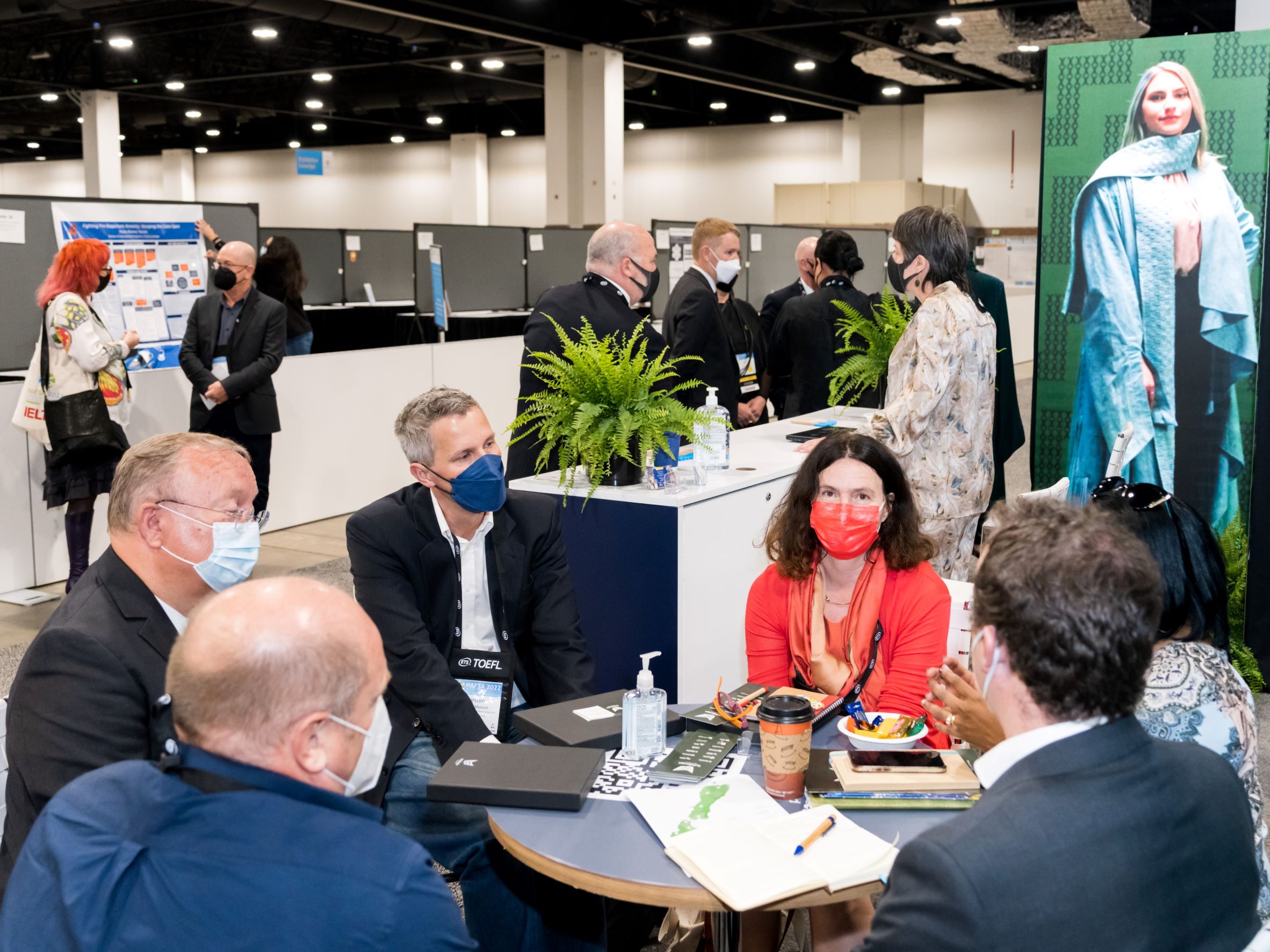 The trip included speaking at the world's largest annual international education conference (NAFSA), as well as interviews with international education media including Chronicle of Higher Education, PIE News, and Times Higher Education. Chris Hipkins also met with US government officials and education professionals from various organisations and institutions.   
The trip began with an open forum discussion with New Zealand education representatives. Chris Hipkins responded to questions relating to the challenges New Zealand faces as it reopens and rebuilds its international education sector. He then met with Jared Polis, Governor of Colorado. Their discussion touched on commonalities between New Zealand and the State of Colorado and compared approaches to education reform and improving education outcomes for students, particularly those from marginalised backgrounds. They also discussed the importance of research collaboration, particularly as it relates to STEM subjects and the global climate crisis. The meeting ended with agreement that deeper relationships between institutions in Colorado and New Zealand would be beneficial. 
Speaking at the opening plenary at NAFSA, Chris Hipkins emphasised that New Zealand is once again ready to welcome international students. NAFSA leadership invited the Minister to a private reception after the plenary where they shared their enthusiasm for New Zealand reconnecting with the world. During his day at the Denver Convention Center, the Minister also took a tour of the conference exhibit hall, chatting with both New Zealand and international educators.  
"It was wonderful for the Minister to get this chance to engage with our education providers and get a broader look at the international education field," says Lisa Futschek, ENZ's General Manager International. "It was great for him to see how well-regarded New Zealand's education system is in the global international education ecosystem." 
Chris Hipkins then met with Deputy Assistant Secretaries of the US State Department's Bureau of Education and Cultural Affairs (ECA) and the Bureau of East Asian and Pacific Affairs. He reaffirmed New Zealand's strong partnership with the US and the international education sector's commitment to diversity, equity, and inclusion through our continued partnership with ECA around the Fulbright and Gilman scholarships, which enable students of limited financial means to study abroad.
"The Minister received a very warm welcome from our colleagues at the State Department who were excited to hear our borders are opening," says Education Counsellor to the US and ENZ's Regional Director to the Americas, Middle East and Europe, Amy Rutherford. "It's great to have such a strong relationship with a government's education agency committed to the same values that we are." 
A variety of organisations involved with the delivery of international education in the US also met with Chris Hipkins for a roundtable discussion. This covered the unique opportunities for New Zealand in the international education sector and what sets us apart from other countries and their education systems.  
On the final day of his visit, Chris Hipkins headed to Xero's Denver headquarters to participate in a roundtable discussion with several principals and school superintendents in surrounding Denver school districts, as well as the New Zealand edtech company ImmerseMe and representatives from JillE Literacy. The conversation touched on the changing face of early childhood and school education due to COVID. Panellists were interested in the approaches and policies being implemented in New Zealand and all were agreed that we would benefit from working together and learning from each other to improve education outcomes. At the end of the roundtable, the Minister witnessed the signing of a seven-year partnership agreement between ImmerseMe and St. Vrain Valley School District, and the gifting of GlobalEd's JillE Literacy books to roundtable participants. 
The Minister's involvement, along with the launch of the I AM NEW global marketing campaign, certainly helped lift New Zealand's profile at NAFSA. There was a lot of interest inNew Zealand's announcement of reconnecting with the world, and the eight universities and Te Pūkenga were kept busy meeting with partners each day of the conference.  
The trip strengthened our connections with the international education community, including with US study abroad professionals recruiting students to study in New Zealand. As study abroad applications begin to open for January 2023 study, thanks to the Minister's visit to NAFSA, the international education community will be well aware that New Zealand is ready to host students and can provide a unique and high-quality education experience.