Strong NZ presence at NAFSA 2022
Te Pūkenga and all eight New Zealand universities worked with Education New Zealand Manapou ki te Ao to ensure New Zealand's presence at NAFSA from 31 May to 3 June would be a success.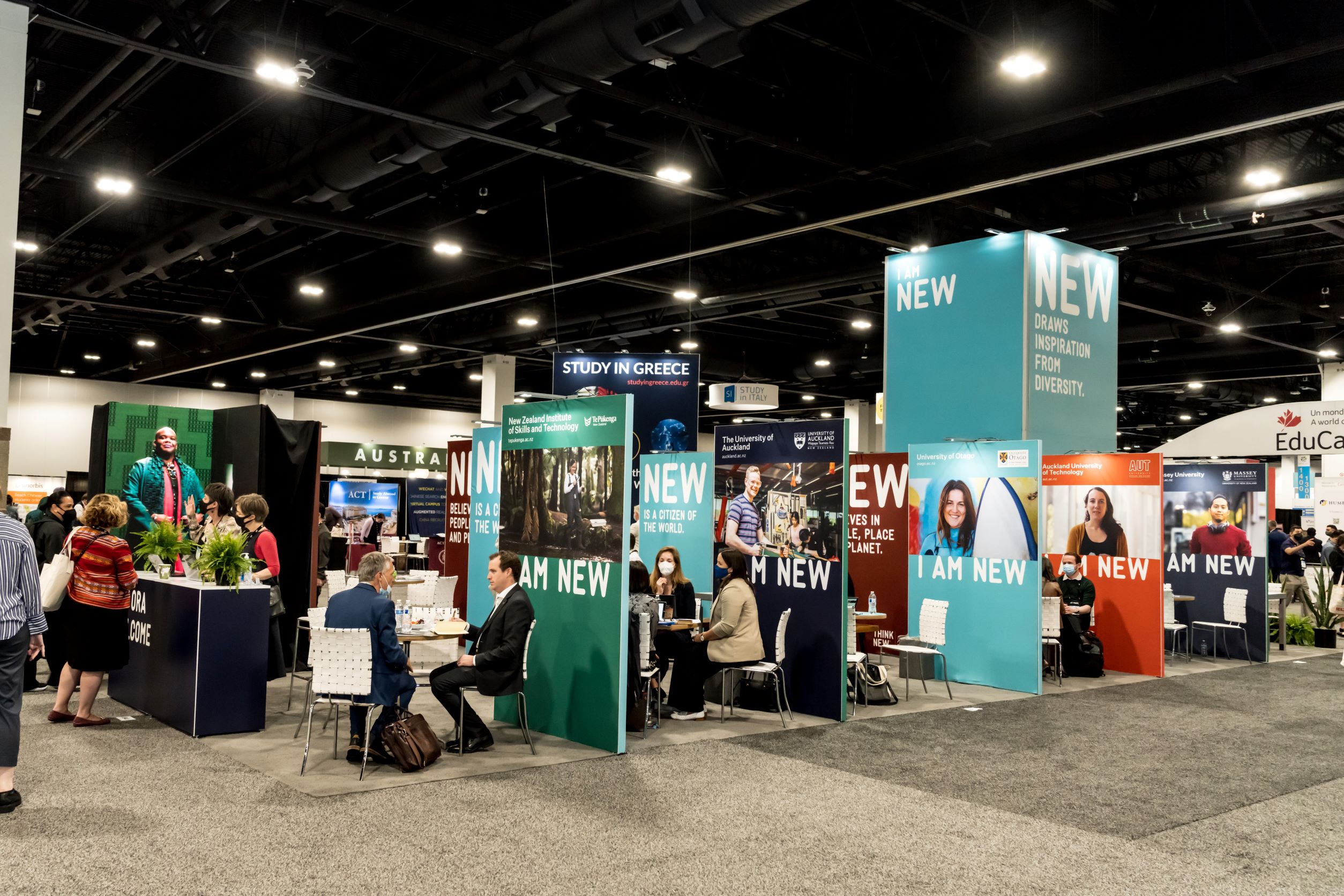 Education Minister Chris Hipkins spoke at the opening plenary event, which was co-sponsored by ENZ and the University of Colorado Denver, and attended by around 2,000 in-person guests including education professionals, government representatives, technology vendors, immigration agents, and specialist media from around the world. A further 2,000 people watched through NAFSA 2022 online.
Alongside the NAFSA programme, Te Pūkenga launched their international education strategy,and ENZ launched the sector's new global marketing campaign, I AM NEW.
New Zealand's stand at the expo featured three of the stunning kākahu (garments) at the heart of the marketing campaign. We were delighted that Kiri Nathan, who was the lead designer for the kākahu, was also able to attend NAFSA and spoke at the Thursday plenary event, sponsored by ENZ.
Our marketing campaign is now well underway, with paid advertising in key partner countries supported by media releases, direct mail, social media, online video, programmatic display and other activities. It is driving a significant increase in engagement with our Study with New Zealand website, including many new users. You can view the campaign video and related images on BrandLab.
To date the campaign has reached 48 million people (this is a duplicate total across channels) and has driven 17,000 active visits to the I AM NEW campaign landing page. The Study with New Zealand website has seen 2,164 people sign up since the start of the campaign, with 754 referrals and 1,038 enquiries also registered to various institutions.
Next year will be NAFSA's 75th year, and the conference will be held from 30 May to 2 June 2023 in Washington, DC.