27 October 2022 at 11:00 am
Study abroad promo in US
New Zealand was the focus of a six-week promotion by seven New Zealand universities during September and October 2022, to reignite interest from study abroad students.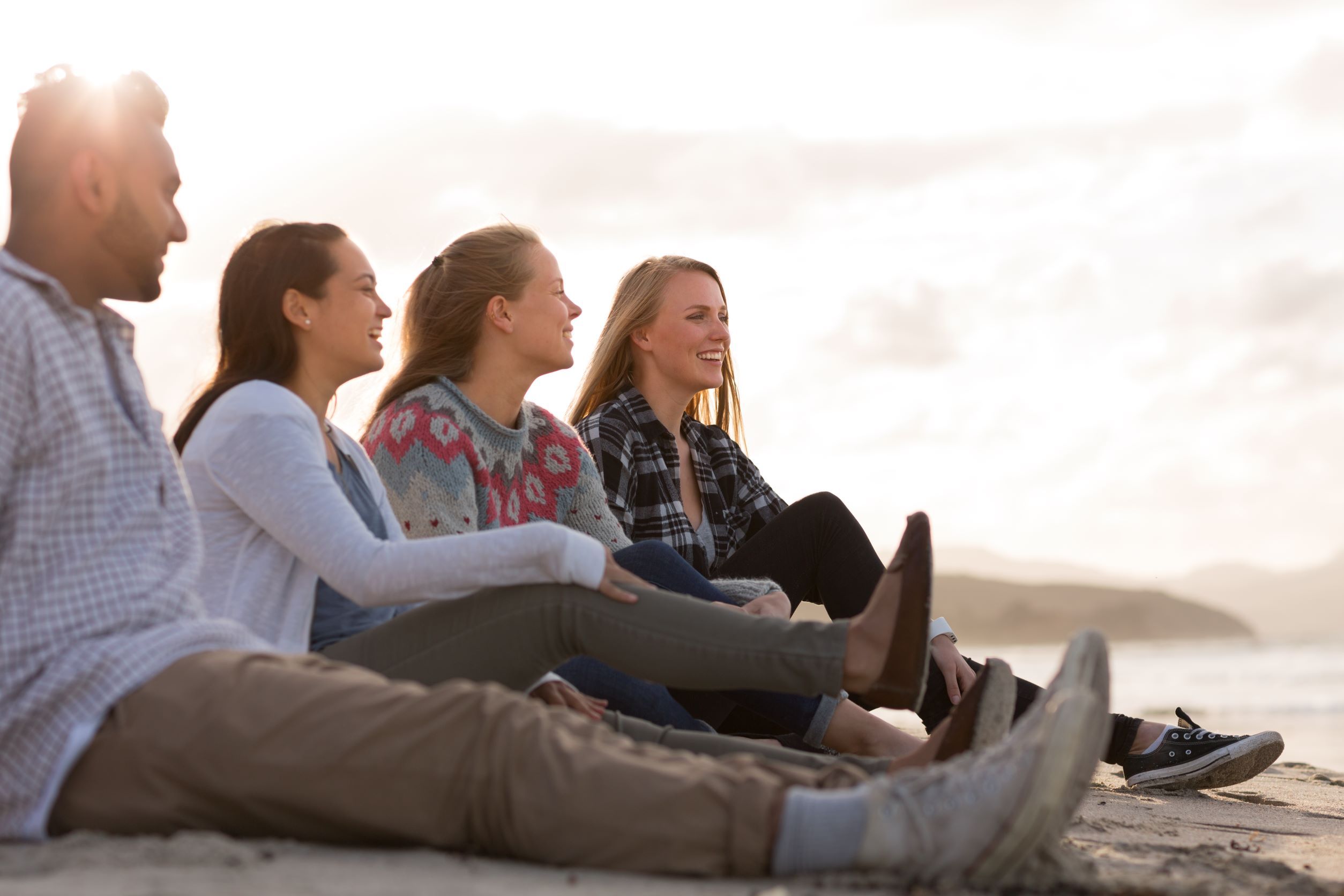 Study Abroad Month, led by our Washington DC-based team, targeted the study advisors at United States universities, who support students with their study abroad plans. A series of videos were published each week and sent to key contacts, including a closing video from Education Minister Chris Hipkins.
Lewis Gibson, Field Director North America at Education New Zealand Manapou ki te Ao, says study abroad students are our main source of international students from the US.
"Pre-Covid-19, around 350,000 tertiary students each year spent a semester overseas as part of their degree. We're looking to increase our share of this group.
"In normal times, US institutions and study abroad advisors rely on the voices of New Zealand alumni, who can share their experiences with other people on campus and build interest in a New Zealand study experience," he says.
"We needed to do something different this year, because our borders had been closed so there weren't the alumni students available on campus. We also needed a good way to remind study advisors about New Zealand's unique education offering."
Lewis says feedback from institutions in the US has been very positive, and they are looking forward to seeing students travel again to New Zealand. Some of the comments received included the following:
"Thank you so much for letting us know about this exciting project! I just shared the New Zealand Study Abroad Month YouTube channel with our spring 2023 applicants... We are thrilled to nominate over 15 students to our outstanding partner universities in New Zealand ...for the first time in over two years!"





"Thank you for sharing this information. I watched Fiona's video for VUW and I am sharing it with several students who are deciding which NZ institution to attend for Term 1 via TEAN. I'll be certain to watch future videos and do the same with those."
"We are so grateful of the opportunities you provide our students, and our tight partnership together."
"In case anyone is wondering, we initially intended to run the promotion for four weeks, hence the name, 'Study Abroad Month'. But with the participation of so many universities, and the inclusion of additional videos reflecting the voices of students, it made more sense to expand the promotion to six weeks."
Before our borders closed, the US was our sixth largest source of international students, with most students seeking to enrol in university-level study here. Study Abroad Month aimed to attract students to New Zealand from the US spring semester 2023 onwards.