23 March 2023 at 10:30 am
Study with New Zealand online launched for adult professional learners
ENZ has launched Study with New Zealand Online, a pilot learning platform for adult professionals.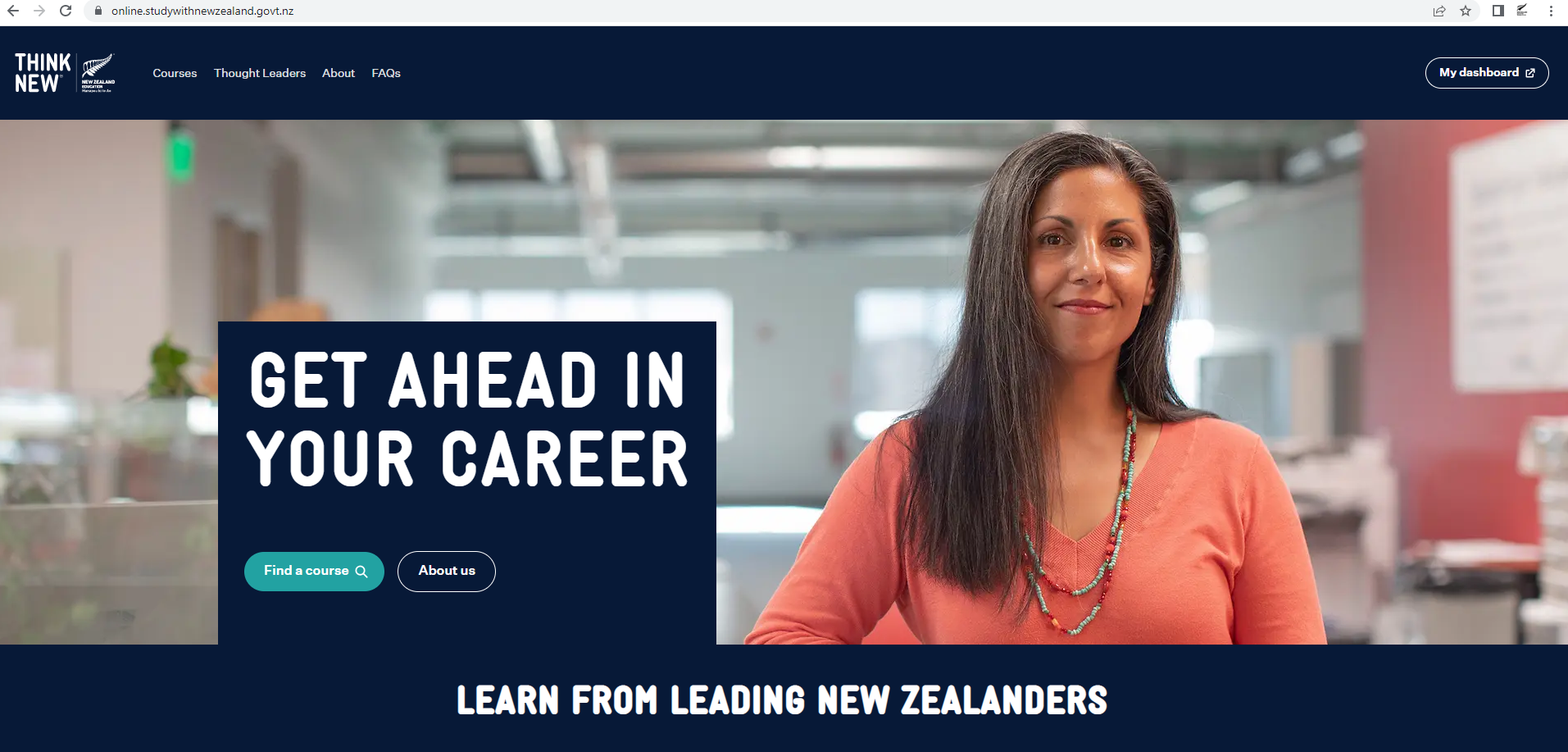 The Study with New Zealand Online platform – an outcome of the Strategic Recovery Plan for International Education 2020 – is a New Zealand owned and branded platform that offers global learners a new way to engage with a New Zealand education.
Study with New Zealand Online has up to 60 courses available from 20 + education providers.
ENZ's General Manager – Sector Engagement, Wendy Kerr, said the pilot learning platform aims to tap into the adult professional learner market.
"Our research shows that there is a significant career-oriented, adult learner market that is looking for ways to advance within their current career. Study with New Zealand Online aims to tap into that market and test if there is value in what New Zealand can offer uniquely.
"Good examples of courses unique to New Zealand are a short course on sustainability in the wine industry delivered by NMIT | Te Pūkenga. If you are in the wine industry, you clearly know New Zealand wines and our expertise in sustainability. The same goes for an ECE course offered by Te Rito Maioho ECNZ, which showcases New Zealand's bicultural approach in this field."
Kerr says, "We know how hard the pandemic was on international education. We know this project is about exploring new and different ways to deliver, and new and different audiences for, the New Zealand education experience. The goal is to diversify and build resilience."
Findings from the Study with New Zealand Online pilot will help inform insights and recommendations on how New Zealand's education sector could transform to a more sustainable future state through the diversification of our international education offerings.
Visit Study with New Zealand Online on https://online.studywithnewzealand.govt.nz/