Swedish students experience New Zealand at ACG
For the past three weeks, Swedish students have been studying alongside Kiwis at two Auckland schools – the result of a new sister-school project.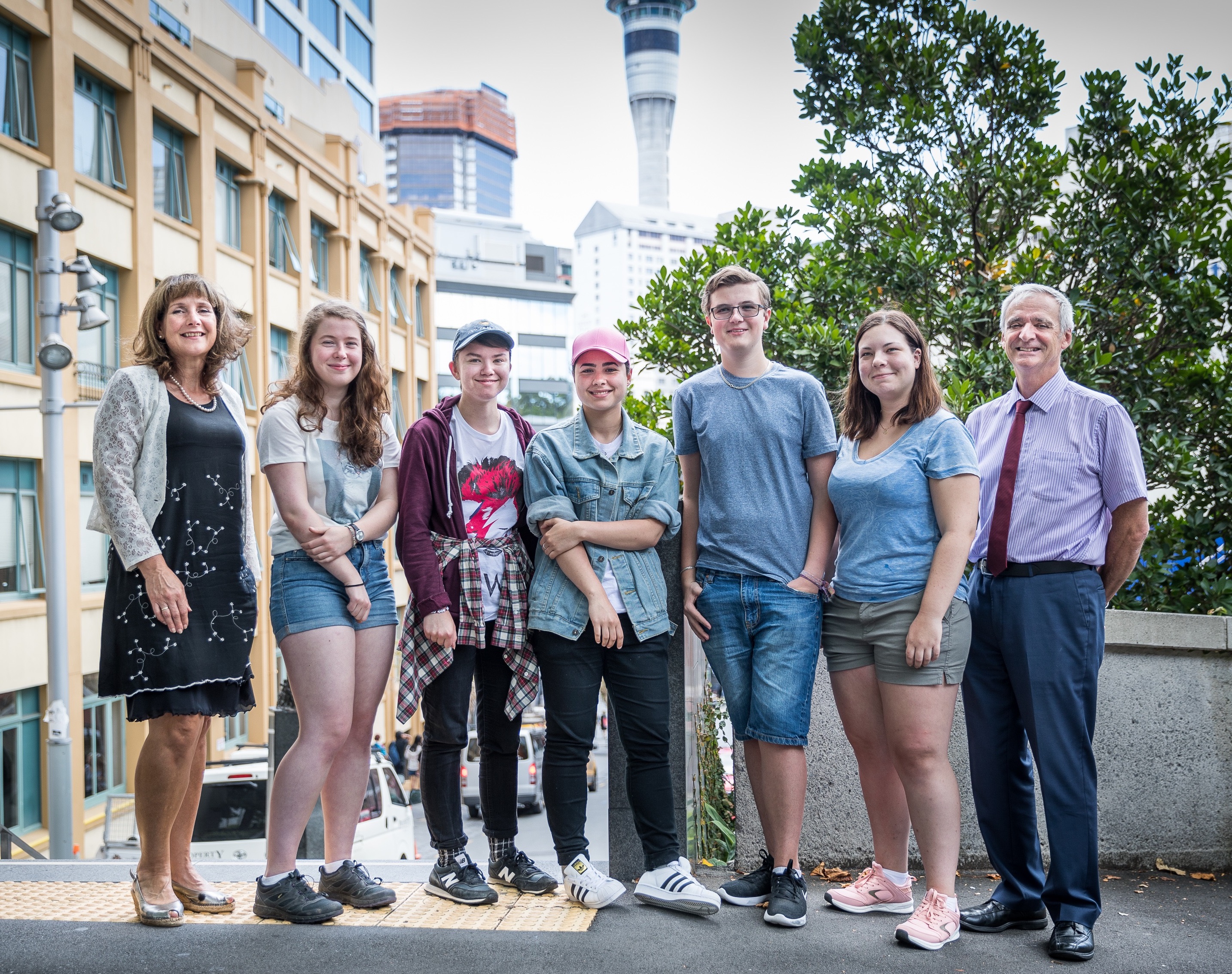 ACG has partnered with a number of private Swedish high schools as part of a sister-school project, which saw a group of Swedish students and teachers land in Auckland in mid-February for a New Zealand study experience.
The Swedish students are from the Swedish IT High Schools in Helsingborg, Gotheborg and Uppsala. During their three weeks in Auckland, the students have divided their time between ACG Senior College and ACG Yoobee School of Design – exploring practical study and pathway opportunities.
As well as experiencing the daily life of an Auckland student, the Swedes have also enjoyed a variety of activities, including day trips to Waiheke Island and Tiri Tiri Matangi Island.
Evelina Friman, from Gothenburg has enjoyed her experience, and said she would definitely recommend New Zealand to other students.
"The city, diversity and people are amazing. The teachers and the schools that we attended were great as well. The locals are very friendly and make you feel like part of the community."
"I enjoyed ACG Yoobee School of Design the most – to have the opportunity to film in such beautiful nature is a blessing."
Each year through a programme called Atlas, the Swedish government provides funding to high schools looking to establish international links with schools from around the world.
ACG's Director of Marketing, International, Kim Harase, half Swedish herself, was quick to respond.
"For ACG, this is a great opportunity to develop an exchange with like-minded students and teachers from a country that shares many values with New Zealand, including a love of nature, respect for individuality and a commitment to interaction with the world," said Kim.
Last year, ACG invited a group of Swedish teachers to Auckland and together developed the project to send the first Swedish students to ACG. Further visits from Swedish teachers and principals in 2016 saw interest grow in New Zealand as a study destination.
Olga Elli, ENZ's Education Marketing Manager – Europe, said teachers and students in Sweden know New Zealand for its quality education system and lifestyle balance.
"Many Europeans view New Zealand as a place to learn both in and out of the classroom. The 'adventure' of study in New Zealand is what drives many Scandinavians to come here," said Olga.
The students will head back to Sweden at the end of this week, but ACG is already planning to reunite them with their new Kiwi friends.
"The long-term plan is for New Zealand students and teachers to go to Sweden as part of a genuine two-way exchange," said Kim.
"We are delighted with the experience and look forward to further expand the collaboration."