University of Auckland tops Impact Rankings 2019
The University of Auckland has come first in a new global ranking report by the Times Higher Education which celebrates universities working towards the United Nations' Sustainable Development Goals.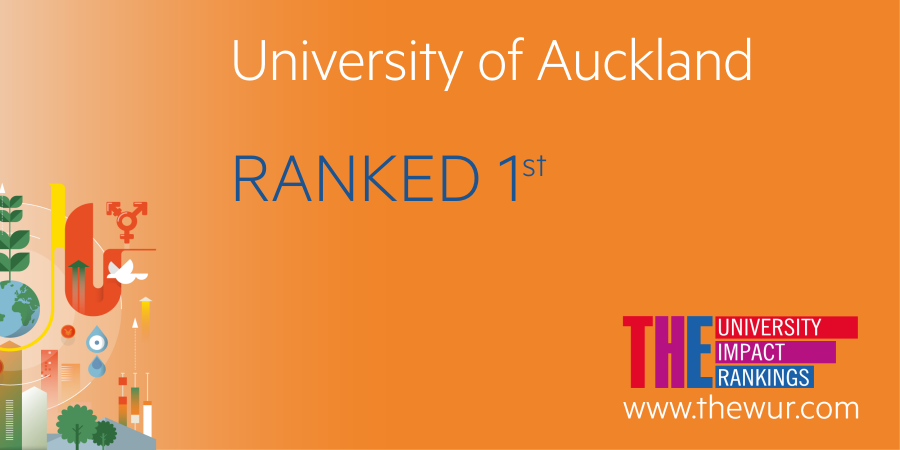 The University of Auckland (UoA) is ranked 1st overall based on its performance on four of the UN's 17 Sustainable Development Goals (SDGs): partnership for the goals; good health and wellbeing; gender equality; and sustainable cities and communities.  
Initiatives include a staff cycling scheme, changes in printing access to reduce paper waste, recycling workshops and clothing swaps.  
Two other New Zealand universities also placed well: AUT at 16th and Massey at 38th. More than 500 universities around the world submitted data for the report. 
This is the first time THE has published its Impact Rankings. While most university rankings use indicators of research and teaching excellence, the Impact Rankings aim to recognise universities for their social and economic impact. 
UoA Vice-Chancellor Professor Stuart McCutcheon is delighted that UoA's work has been acknowledged internationally and demonstrates how relevant universities are.  
"Universities have an important role to play in generating the knowledge and capacity necessary to achieve the SDG objectives. Correspondingly, they are valuable to universities because they enable us to frame our research, teaching, operations, capacity building, networks and partnerships in a way that enables the contributions we make to be universally recognised and understood." 
Massey University Vice-Chancellor Professor Jan Thomas says, "The University of Auckland is to be congratulated for an outstanding performance as number one in the world. I believe that reflects well on the entire nation. 
"This exercise is valuable to universities. It makes us pause and take stock of what we do, align with collaborative global goals and examine our contributions against these goals in a way that can be globally benchmarked." 
ENZ Chief Executive Grant McPherson said the results reflected well on New Zealand. 
"Their contributions on these issues are a testament to their global outlook, and reinforce New Zealand's reputation as an advanced, progressive and innovative society. It is also what makes New Zealand an attractive study destination to many students from around the world each year." 
 Click here full the full list of the THE University Impact Rankings.