7 December 2016 at 9:00 am
US institutions tour New Zealand ITPs
Representatives from six US community colleges and universities visited New Zealand in mid-November, as part of the Institute of International Education (IIE) International Academic Partnership Programme (IAPP).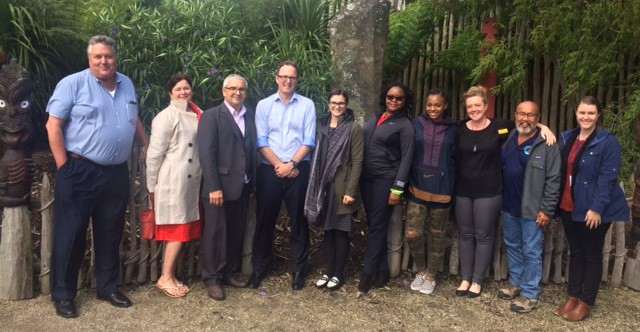 Despite a shaky start to the week, the US visitors undertook a successful study tour which involved visiting six ITPs: Unitec Institute of Technology, Waikato Institute of Technology, Wellington Institute of Technology, Ara Institute of Canterbury, Otago Polytechnic and Southern Institute of Technology.
ENZ funded the IAPP as part of an agreement with IIE and was designed to focus on professional and vocational education (PAVE).
ENZ Director of Education - North America, Amy Rutherford said the US institutions had gained a solid understanding of the ITP sector during the study tour, as well as the unique offerings of each institution and potential areas for collaboration.
"Historically, ITPs have not had much interaction with US institutions, but ENZ's presence in the US coupled with the support of US-based organisations like IIE will help develop PAVE collaboration," said Rutherford.
The IAPP is designed to help develop partnerships between US institutions and institutions abroad. The programme began in April this year with a series of webinars involving New Zealand ITPs and US institutions, and will finish with development of strategic relationships between the New Zealand and US institutions in 2017.
US representatives from Hawaii, California, Michigan and Pennsylvania were particularly interested in how ITPs work with their communities, engage with industry and schools, and develop curriculum offerings to meet the needs of the local economy. They were also impressed with the breadth of ITPs' internationalisation goals and successes, and the strong Māori cultural links of each institution.
For more information on IAPP or the work ENZ is doing in the US, please contact Amy Rutherford: Amy.Rutherford@enz.govt.nz